I am in the process of making 2 more of these boxes with a few modifications.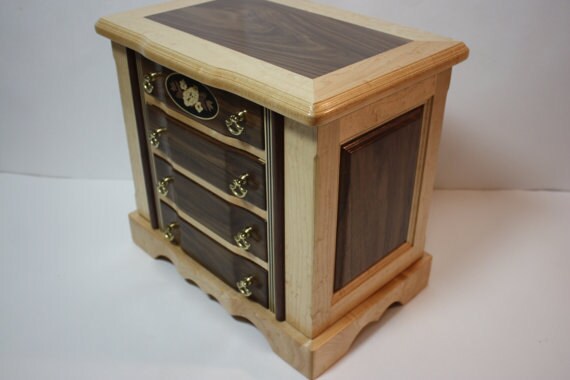 They both are going to have White Birch Frames. Nice White Birch, not your everyday White Birch.  I do look at all sides of EVERY piece of wood I use in my boxes a number of times.  Every piece of wood must be worthy of use on a Heirloom Box. 
The Panels, Drawer Fronts, Lid will be Black Walnut on one and Cherry Wood on the other.
LOTS of nice features in these boxes.  
Solid Raised Panels
Solid Curved Drawer Fronts
Inlayed Oval Flowered Medalian on Top Drawer
4 Solid 1/2" Maple Dovetail Drawers
Felt Bottom Drawers with Dividers and Ring Holder
Solid Wood Scalloped Base
Swing Out Sides with Hooks for Necklaces and Wire Mesh for ear-rings
These are large boxes that will hold a lot of Jewelry.
Here's the last one I make with Cherry Panels.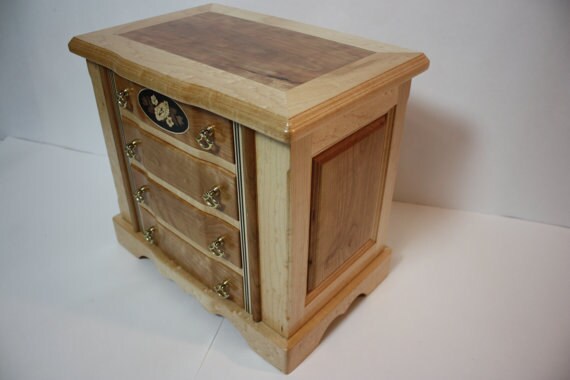 I am making the Sides with 2 Panels instead of 1 this time. Also 1" deeper.
Here's some Pics of the Progress so far.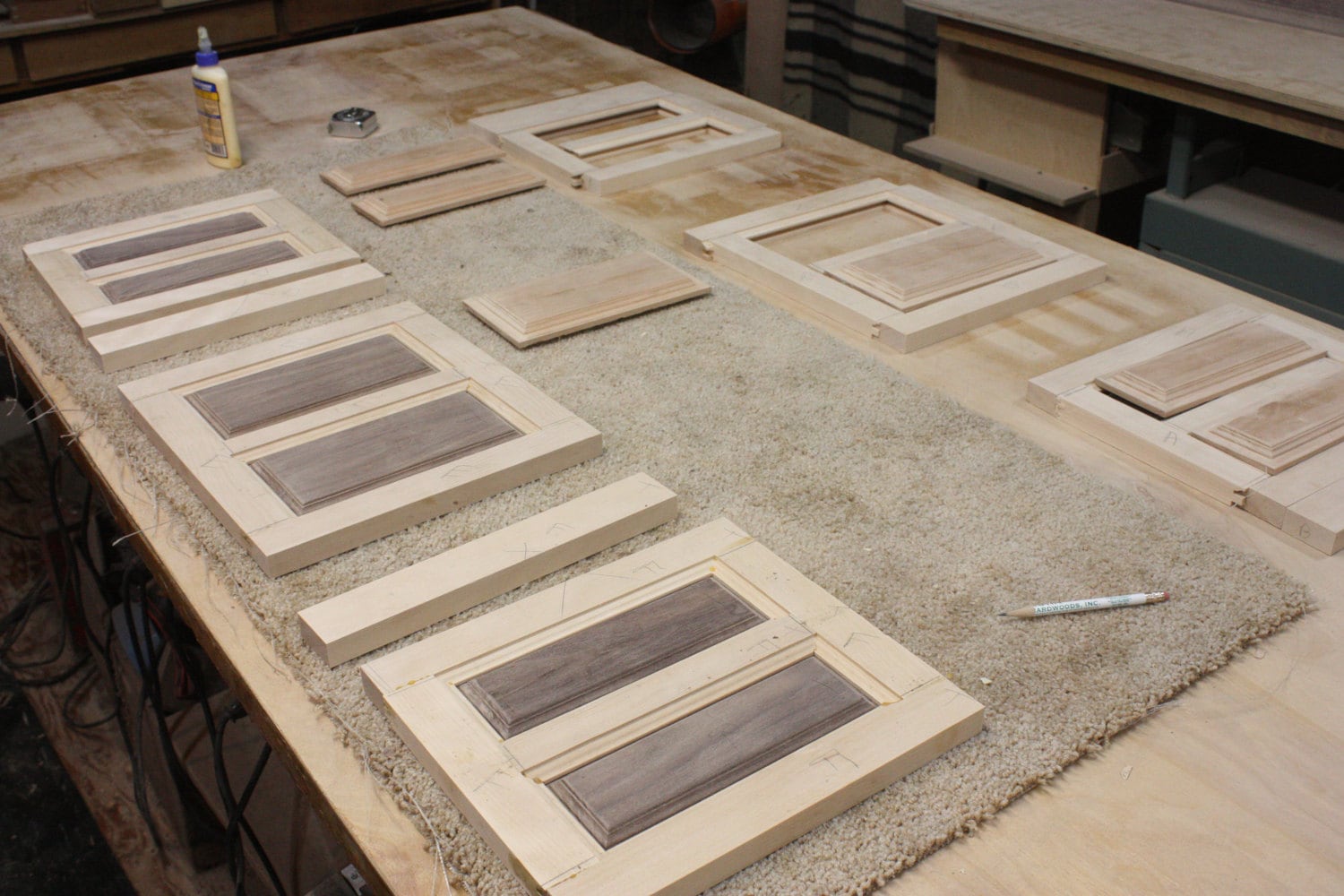 The back of these boxes are going to be different than the last set.  You'll see later.  As you can see the sides have 2 panels now.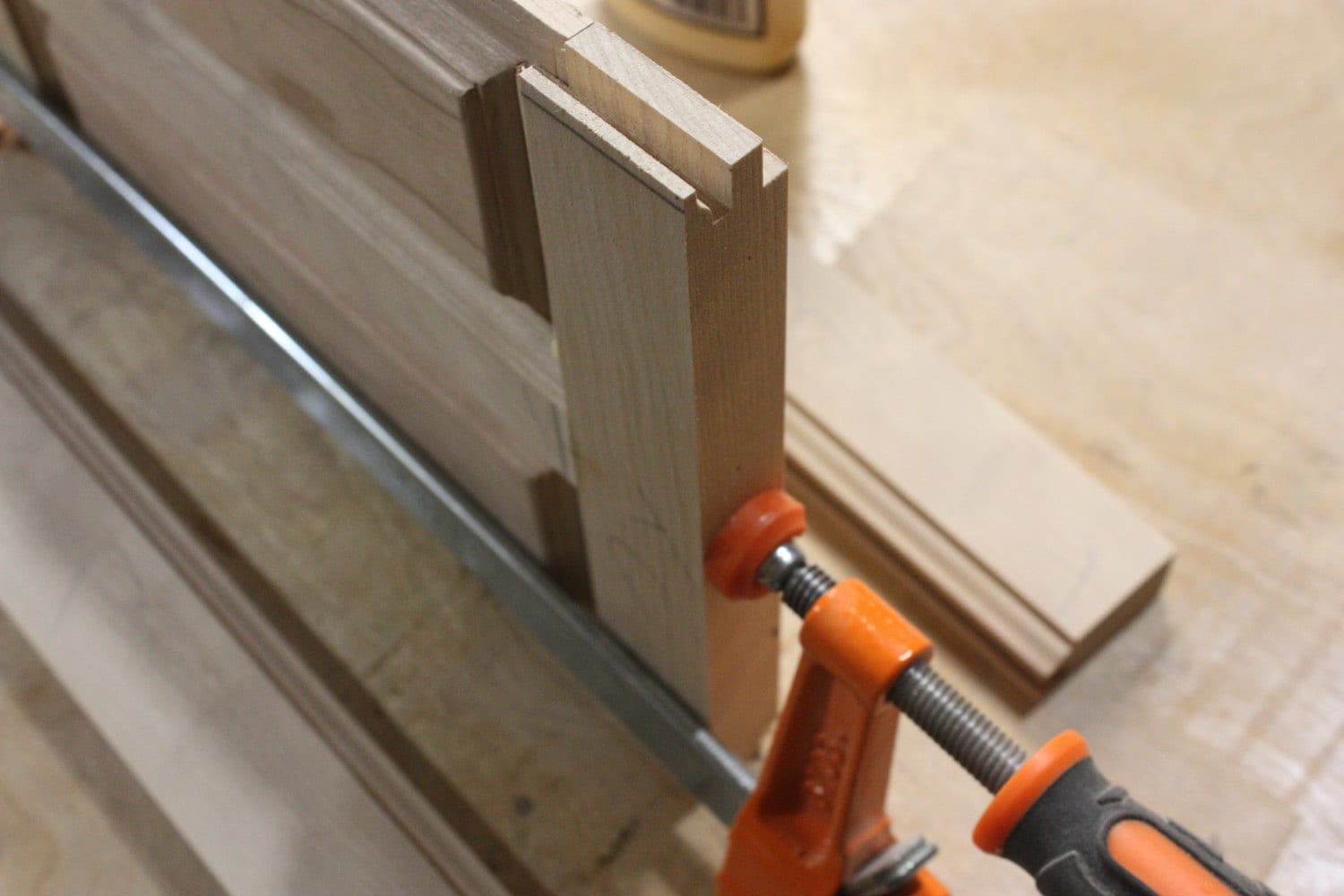 I put lots of glue in these Cope and Shape joints to ensure strength. Great glue joint! The 3/4" thick panels are left floating so they can swell and shrink with the climate.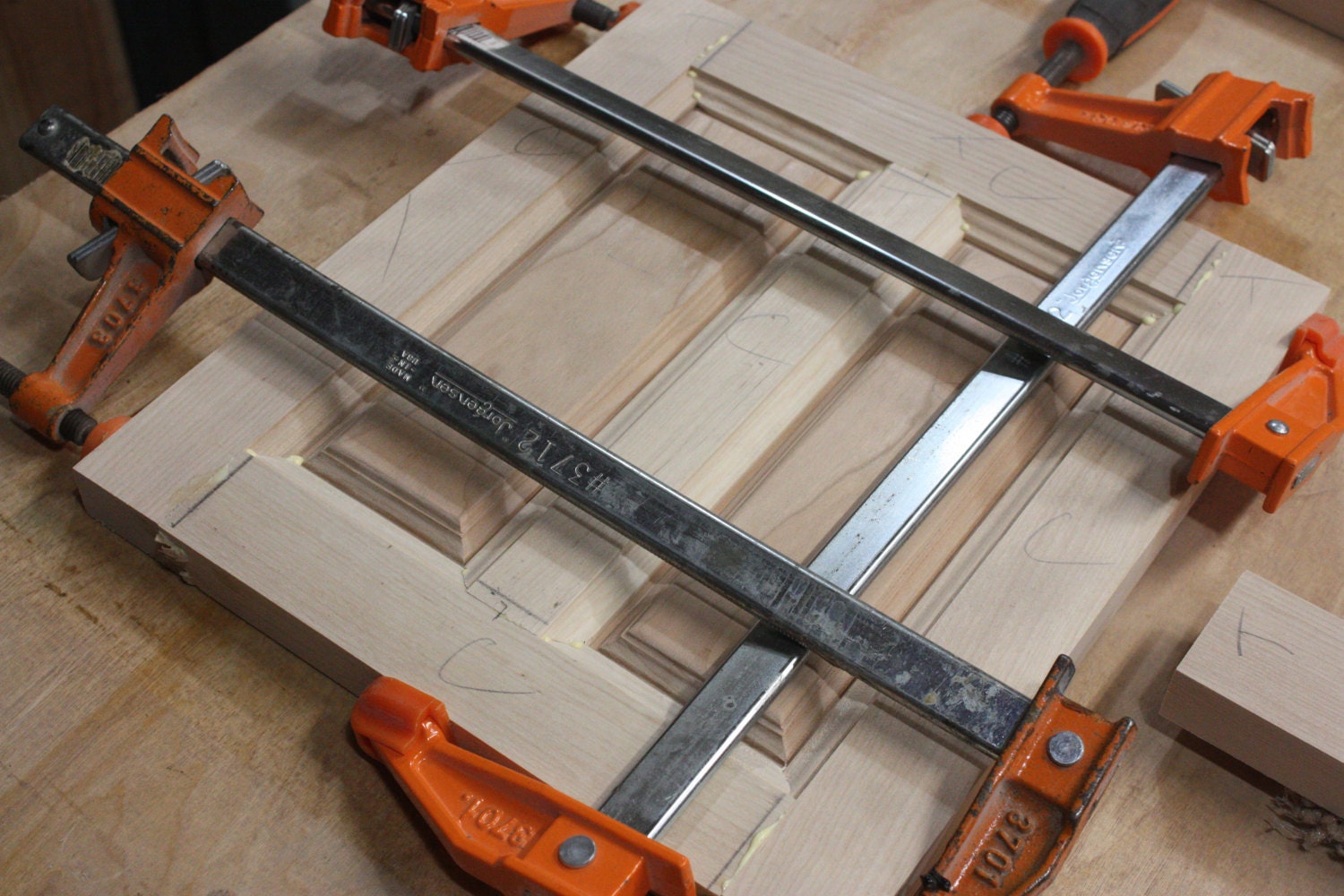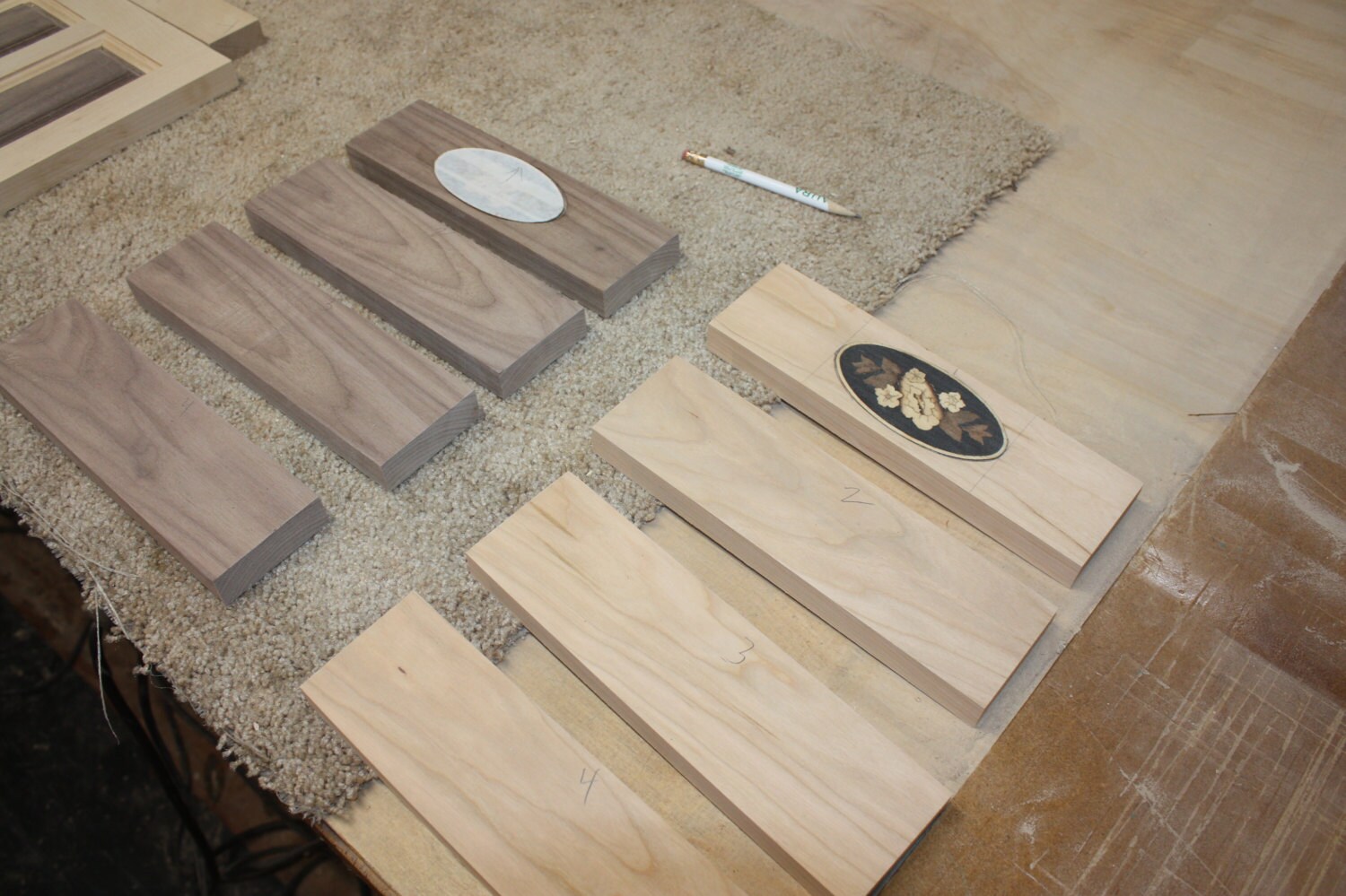 I love this Flowered Medallion.  These drawers don't look like much yet.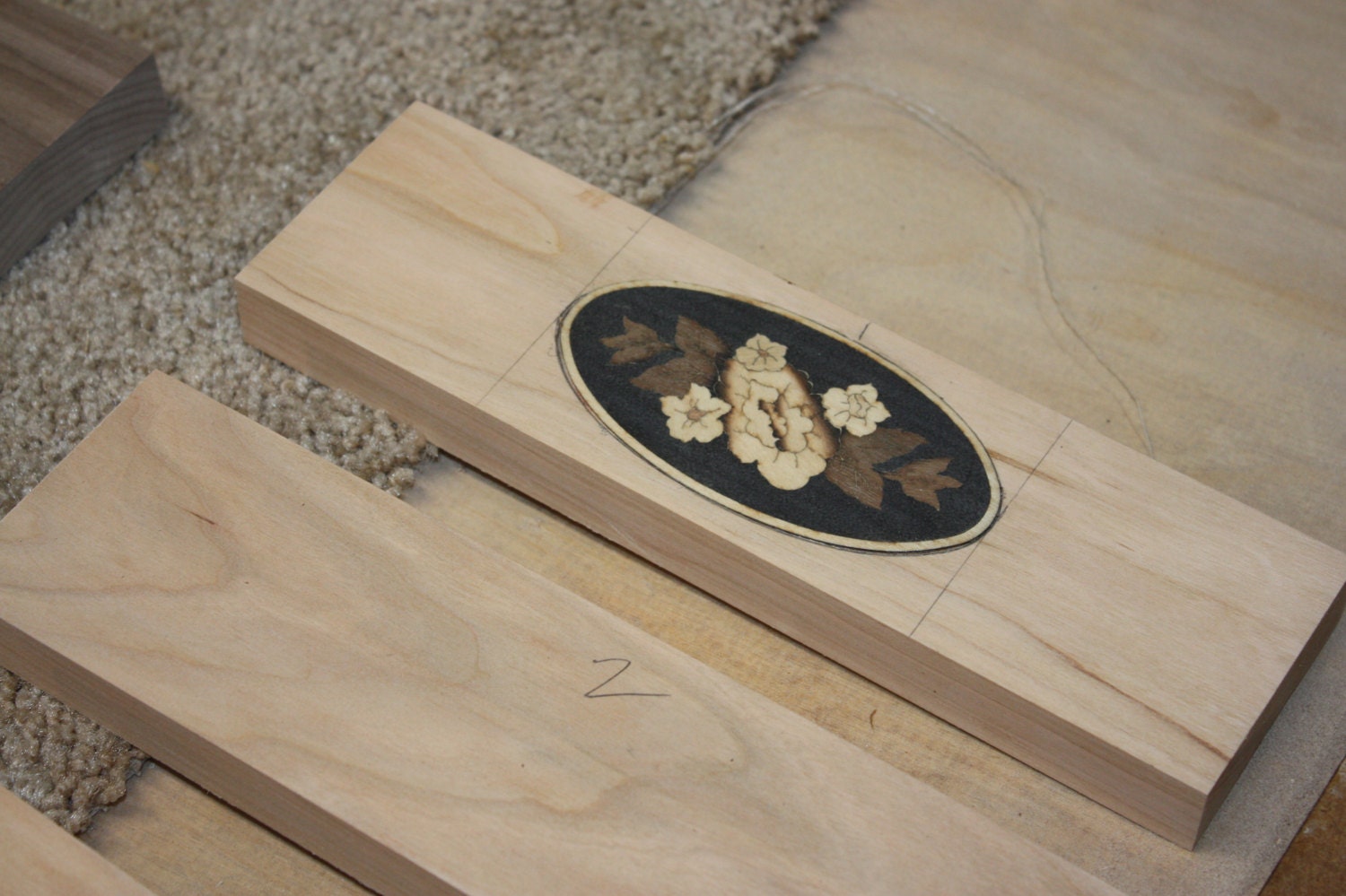 I had some really nice Birch Veneer to use on the inside of the Swing Outs, where the Necklace Hanging Hooks go.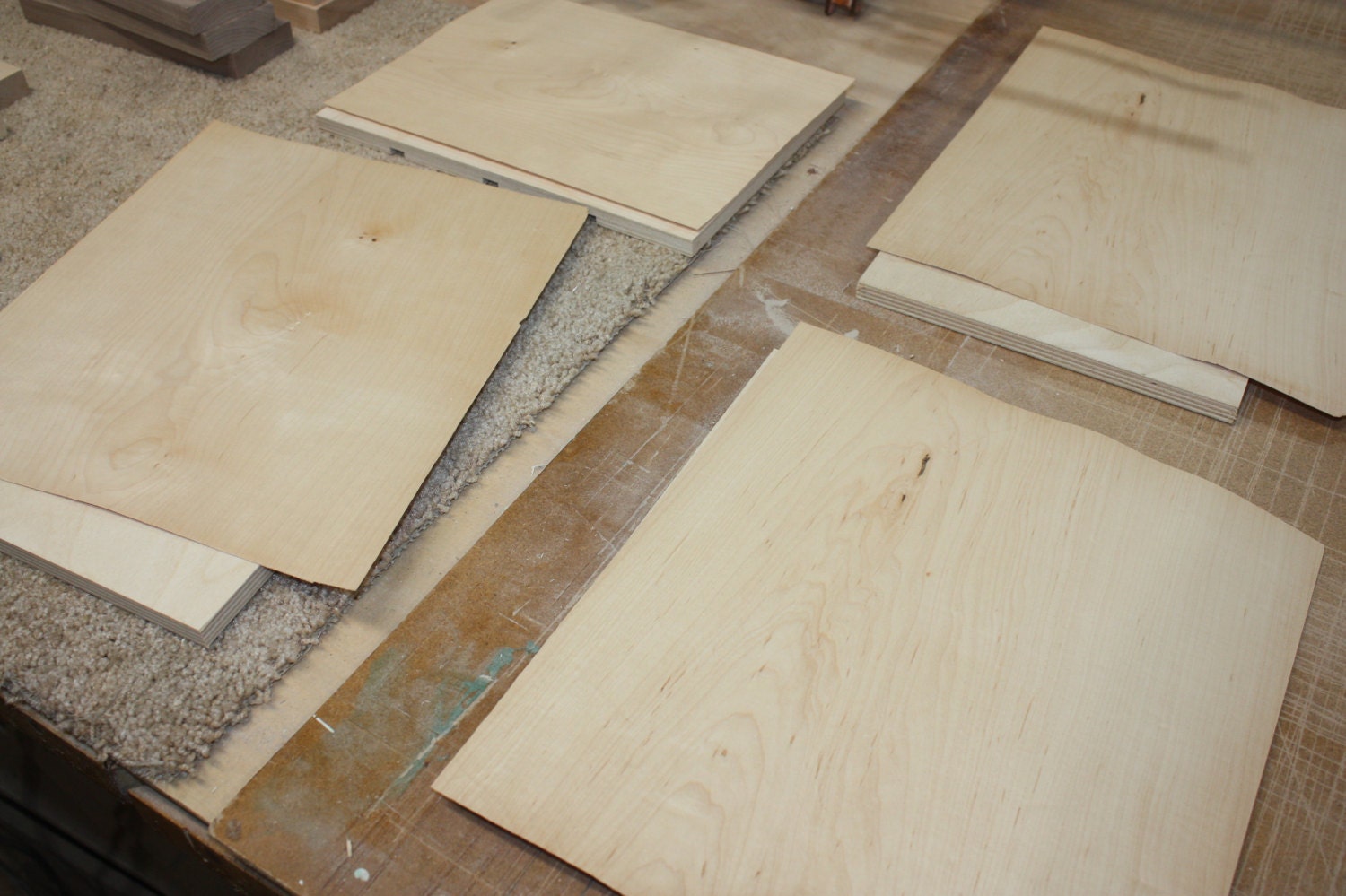 The Boxes 9 Ply 1/2" Baltic Birch Plywood. Can't get much more stable than that.  I dado the pieces that the drawers set on into the sides.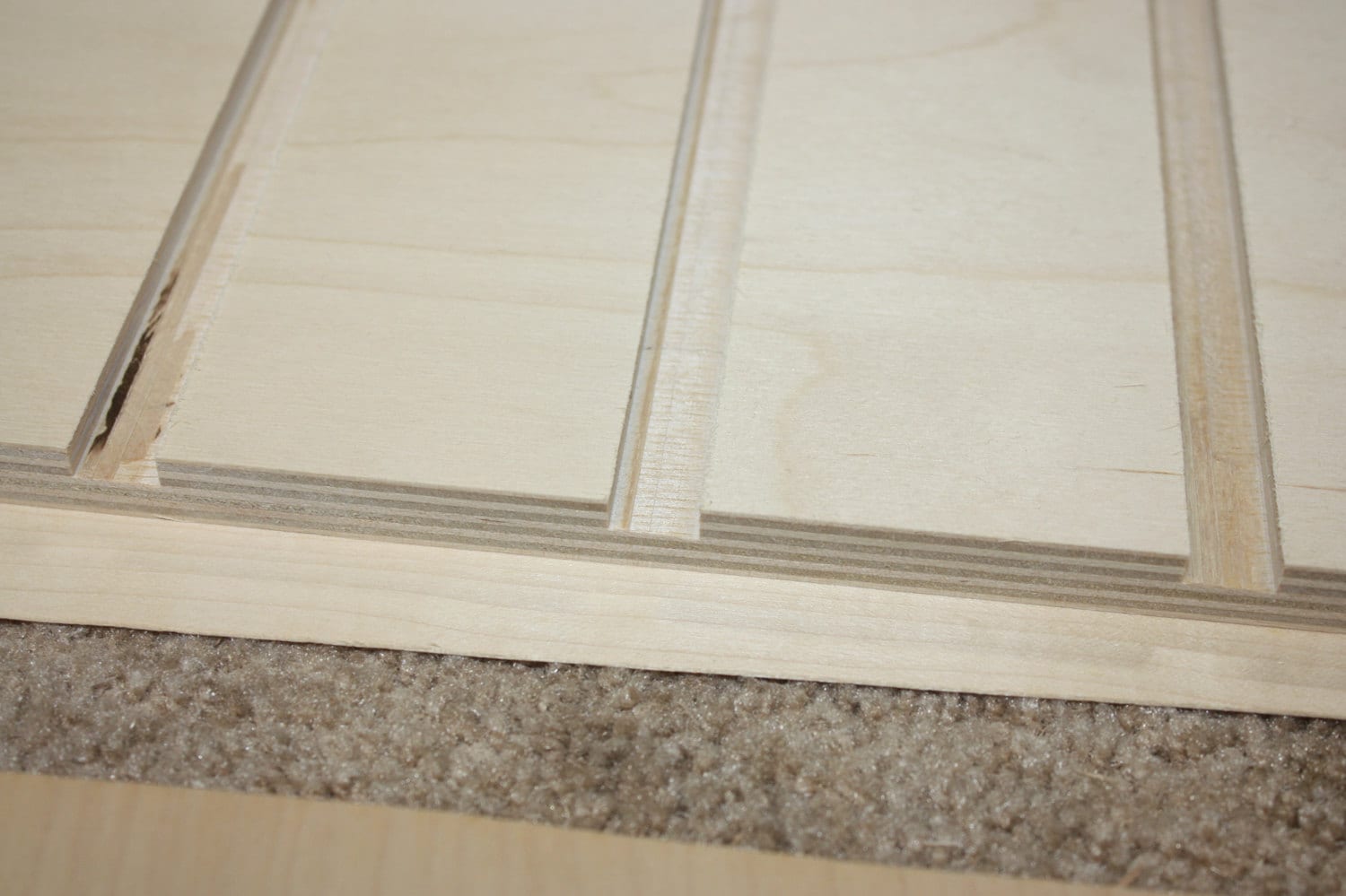 These are going to be some really, really nice boxes soon.  Keep an eye out.