I've done a bit since my last post, so I thought I'd show a few pics of the process and my progress so far.
I left off on my last post with glueing and clamping the sides and backs and cutting and gluing the Birch Veneers on the 9 Ply inside the swing outs.
Next I needed to glue the Birch Hardwood Frame onto the 9 Ply Baltic Birch.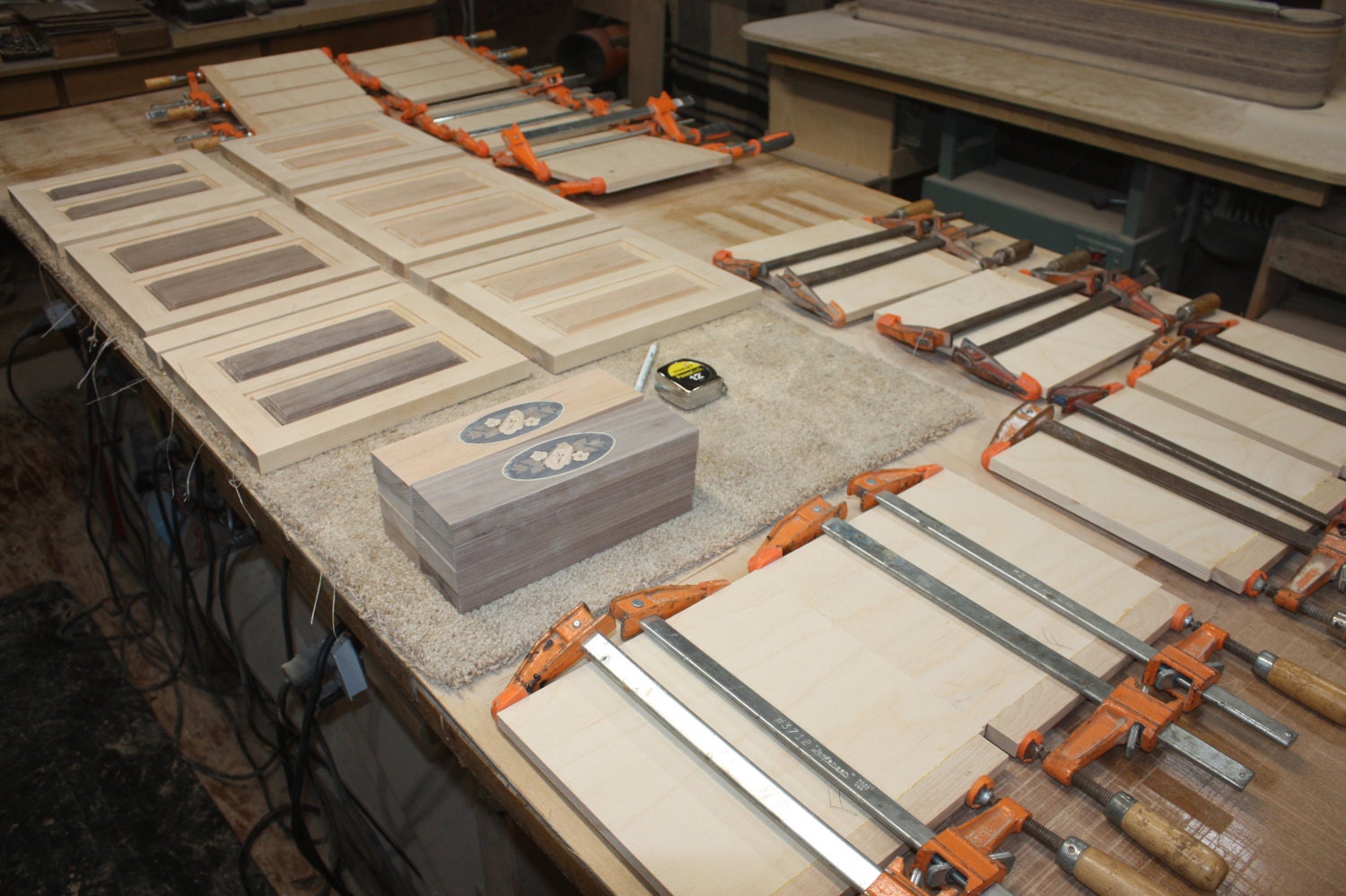 While those are drying, I'm going to sand the curvature onto the Drawer Fronts.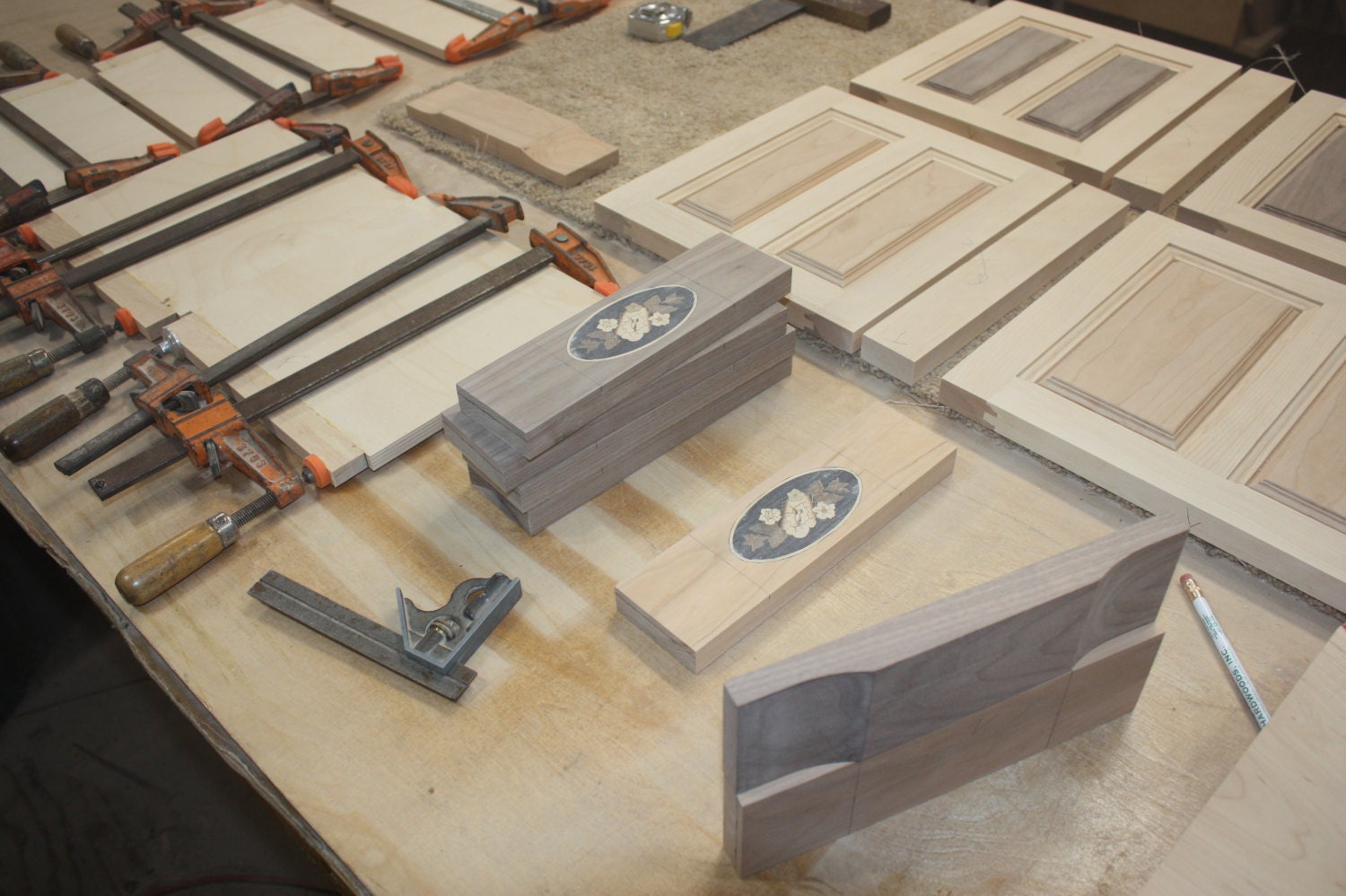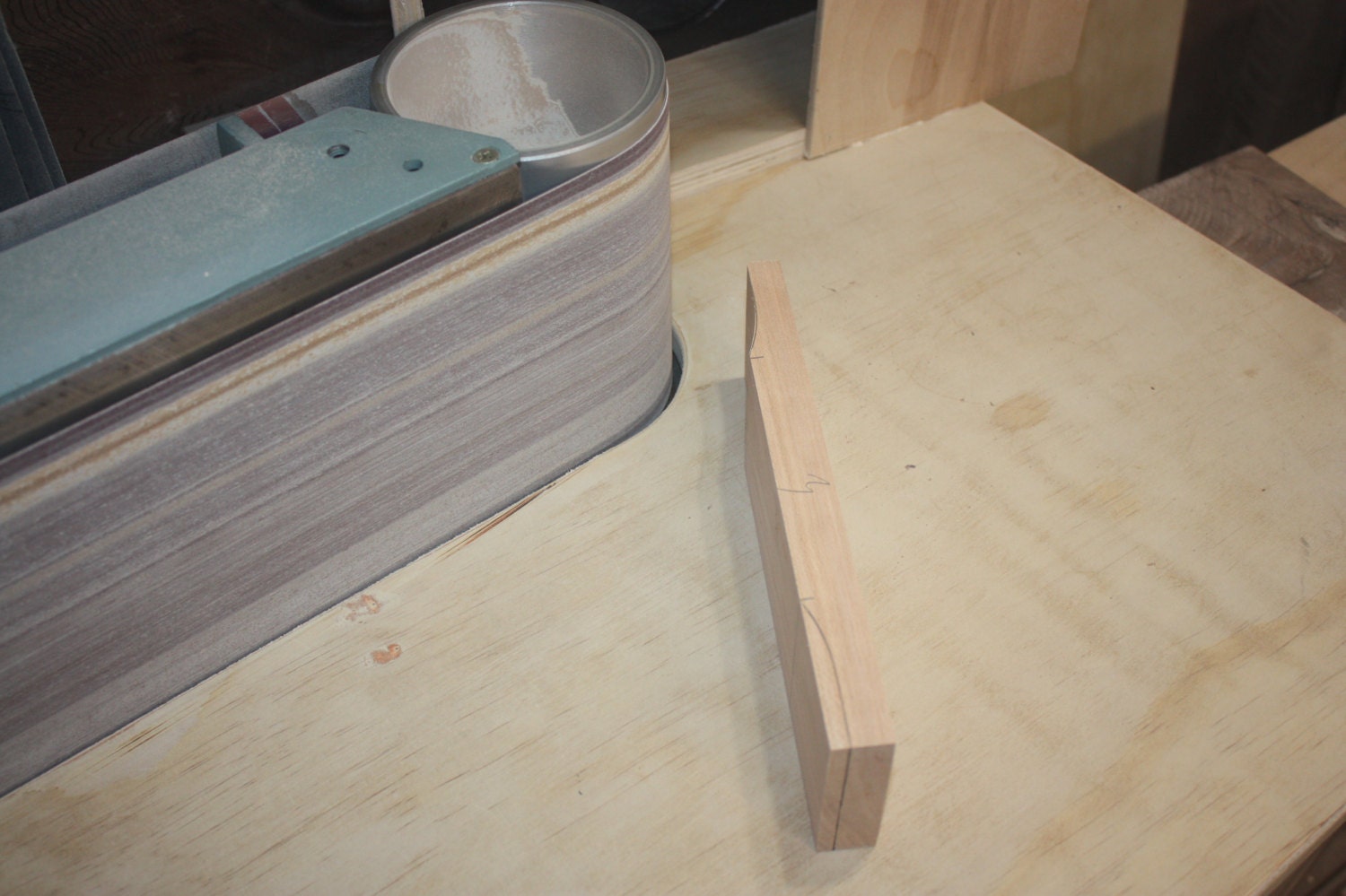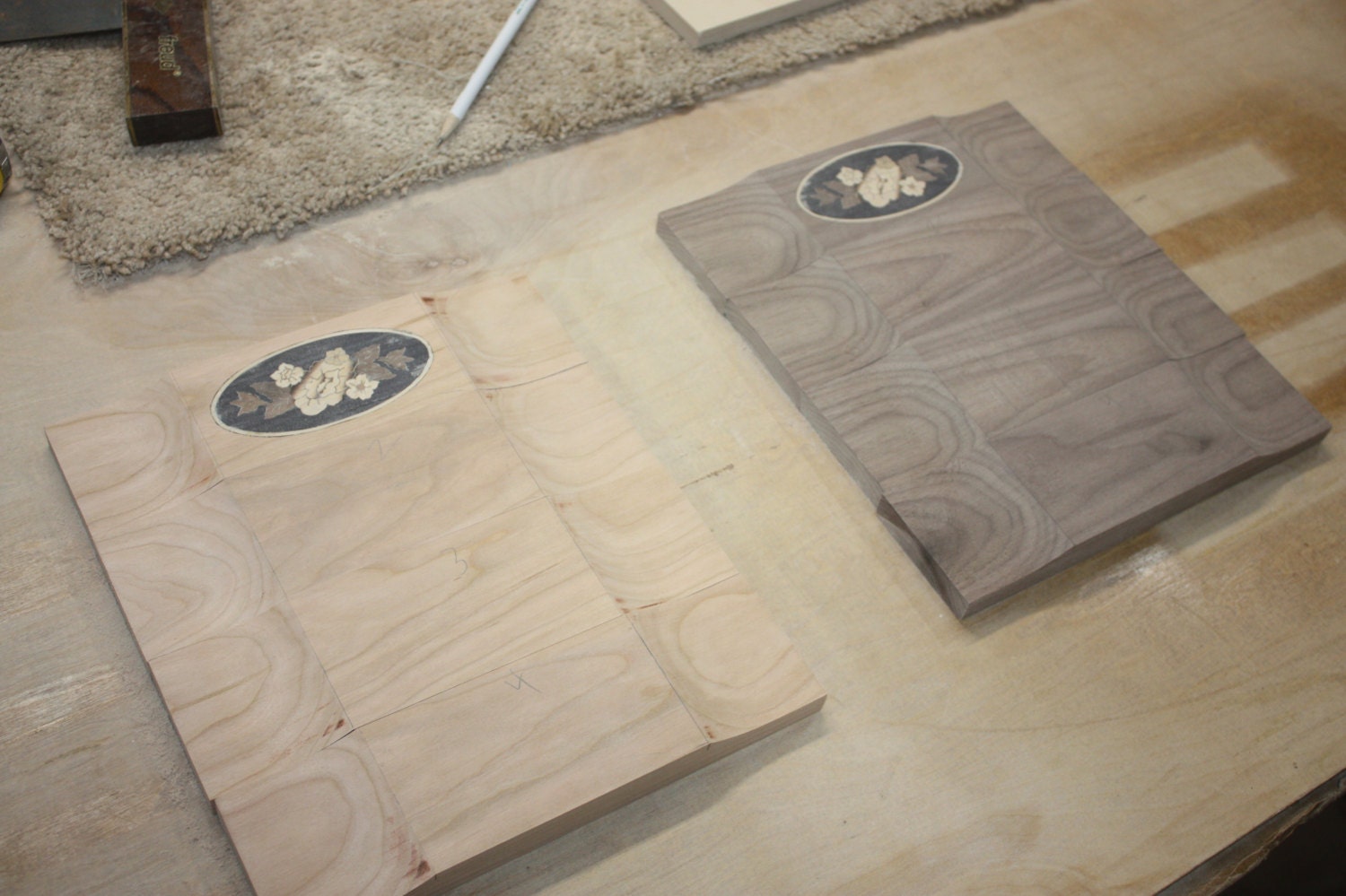 There, that was easy. Looks about right.
Time to un-clamp the sides and put the same curve on the 9 Ply Drawer Rails.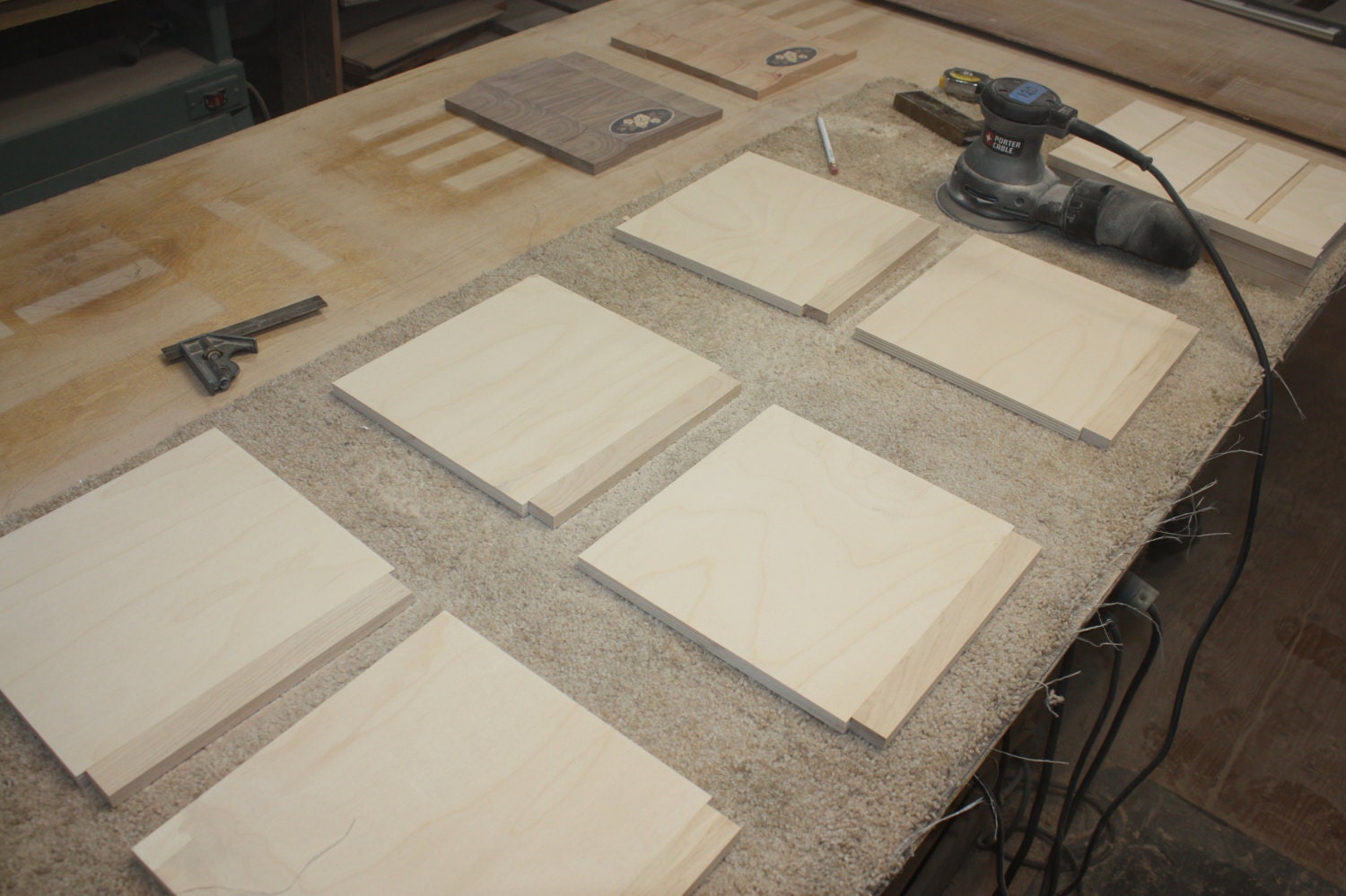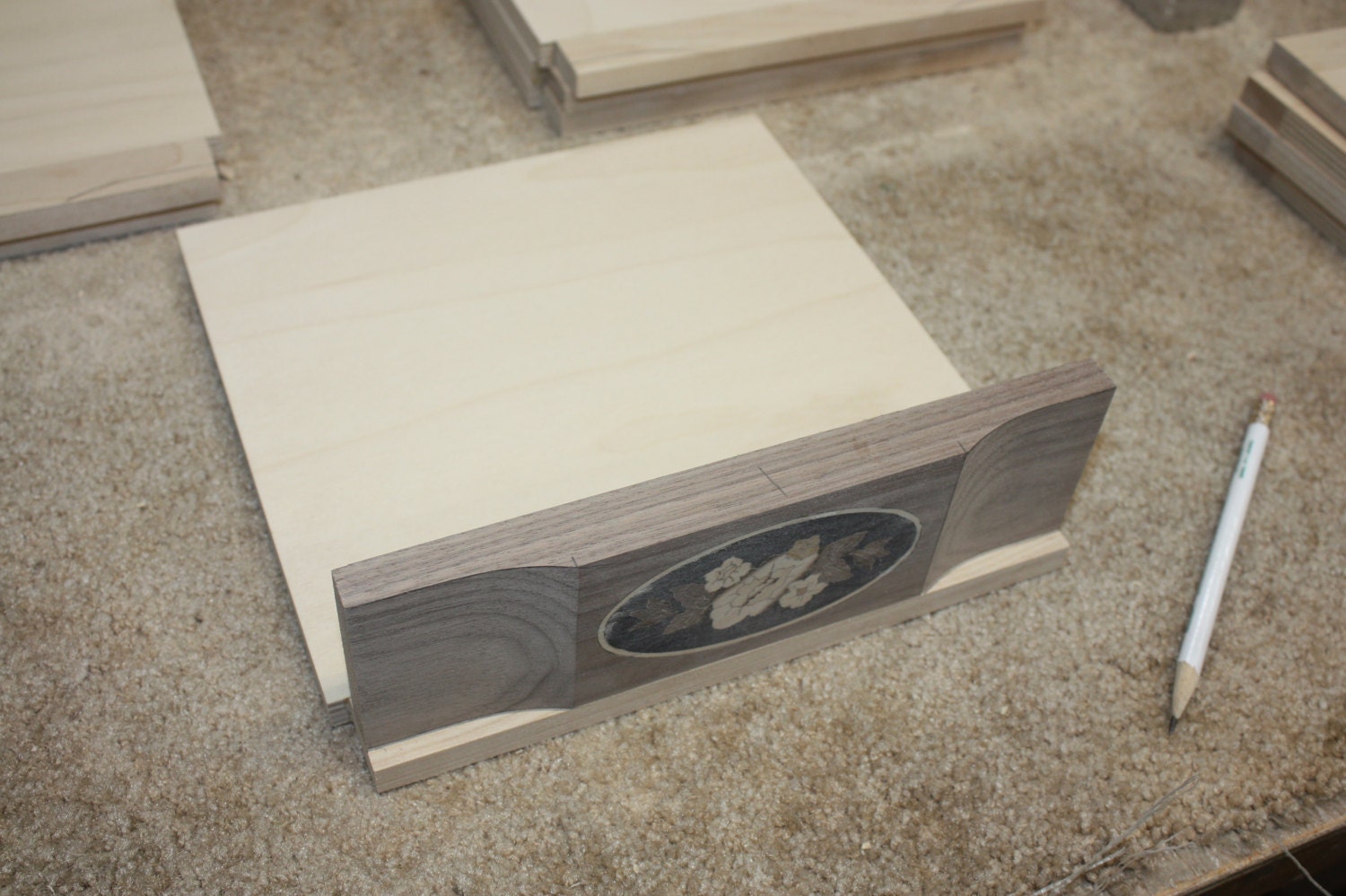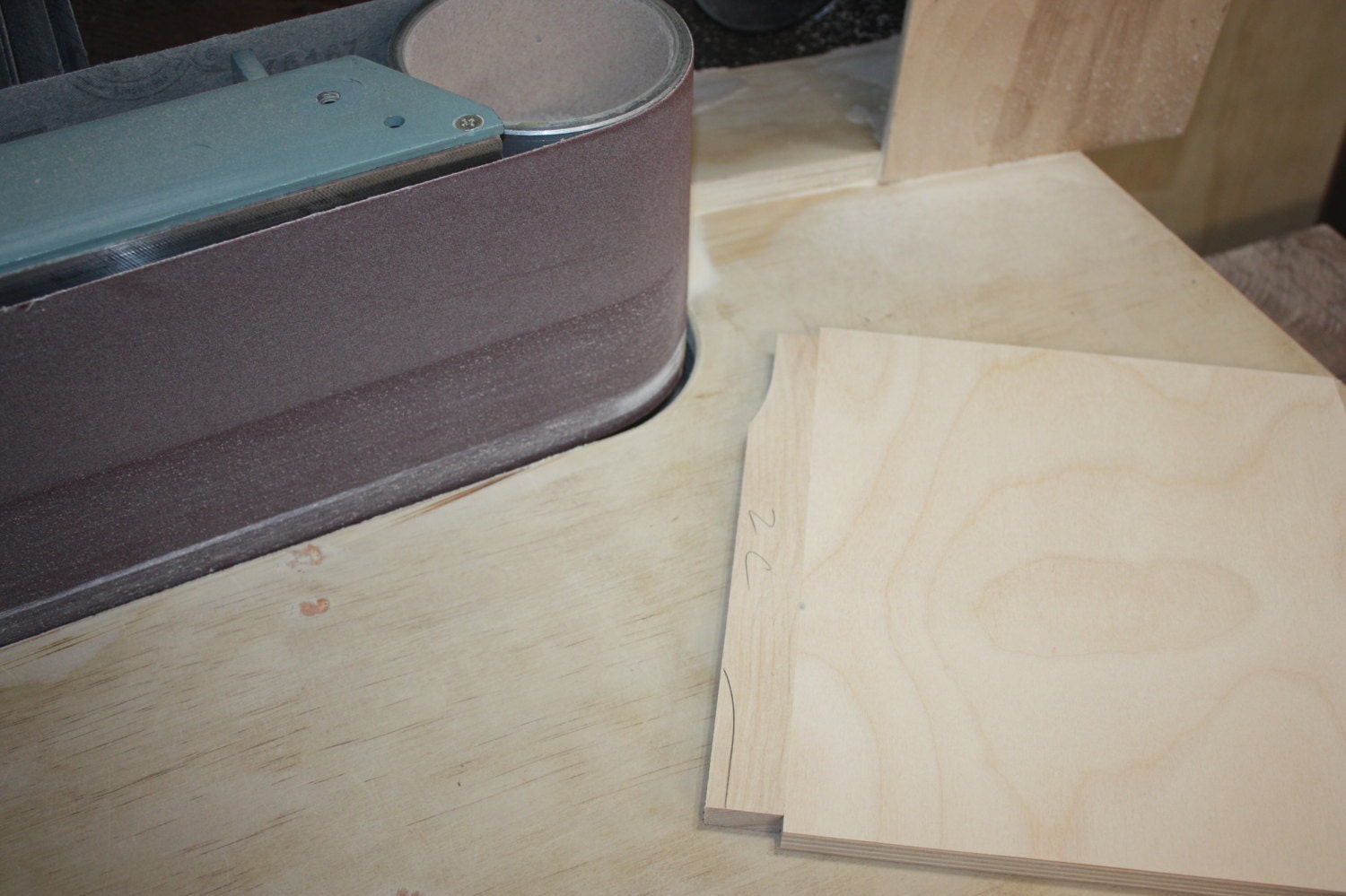 Next I'll sand the fronts just a tad to get a idea of the look. I think I'm on target.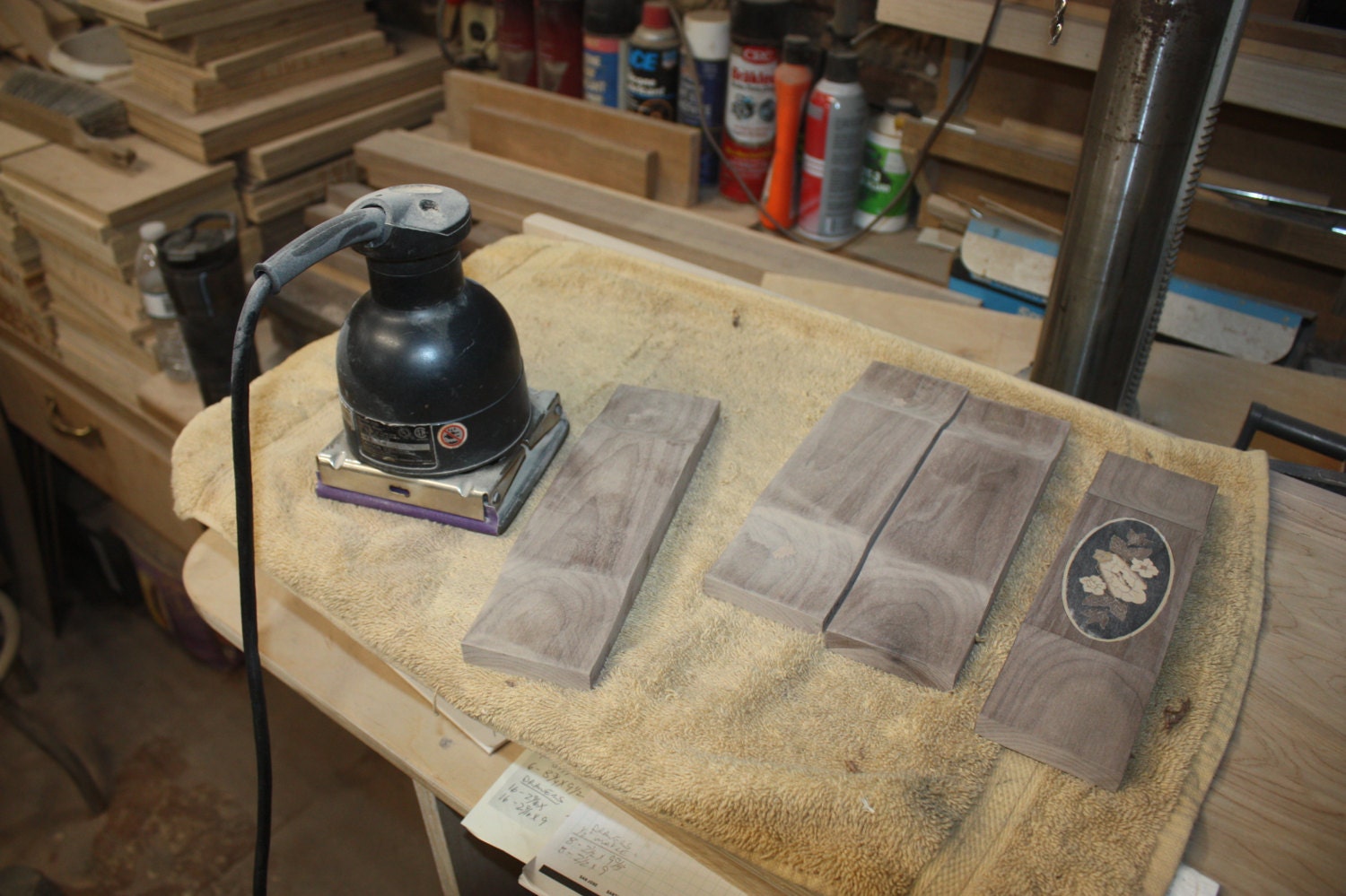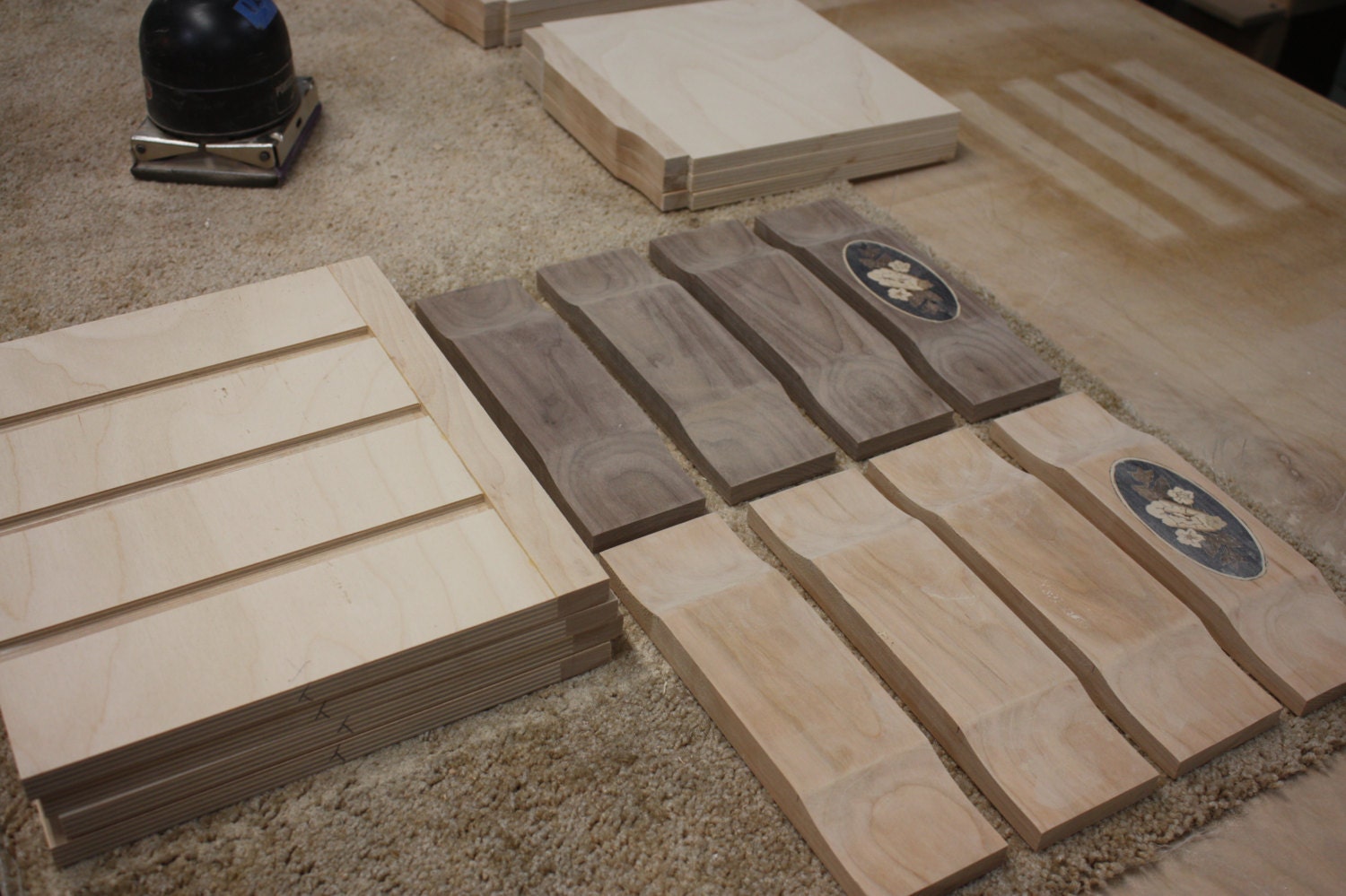 Now, 'Snap' or Dry Fit the pieces and......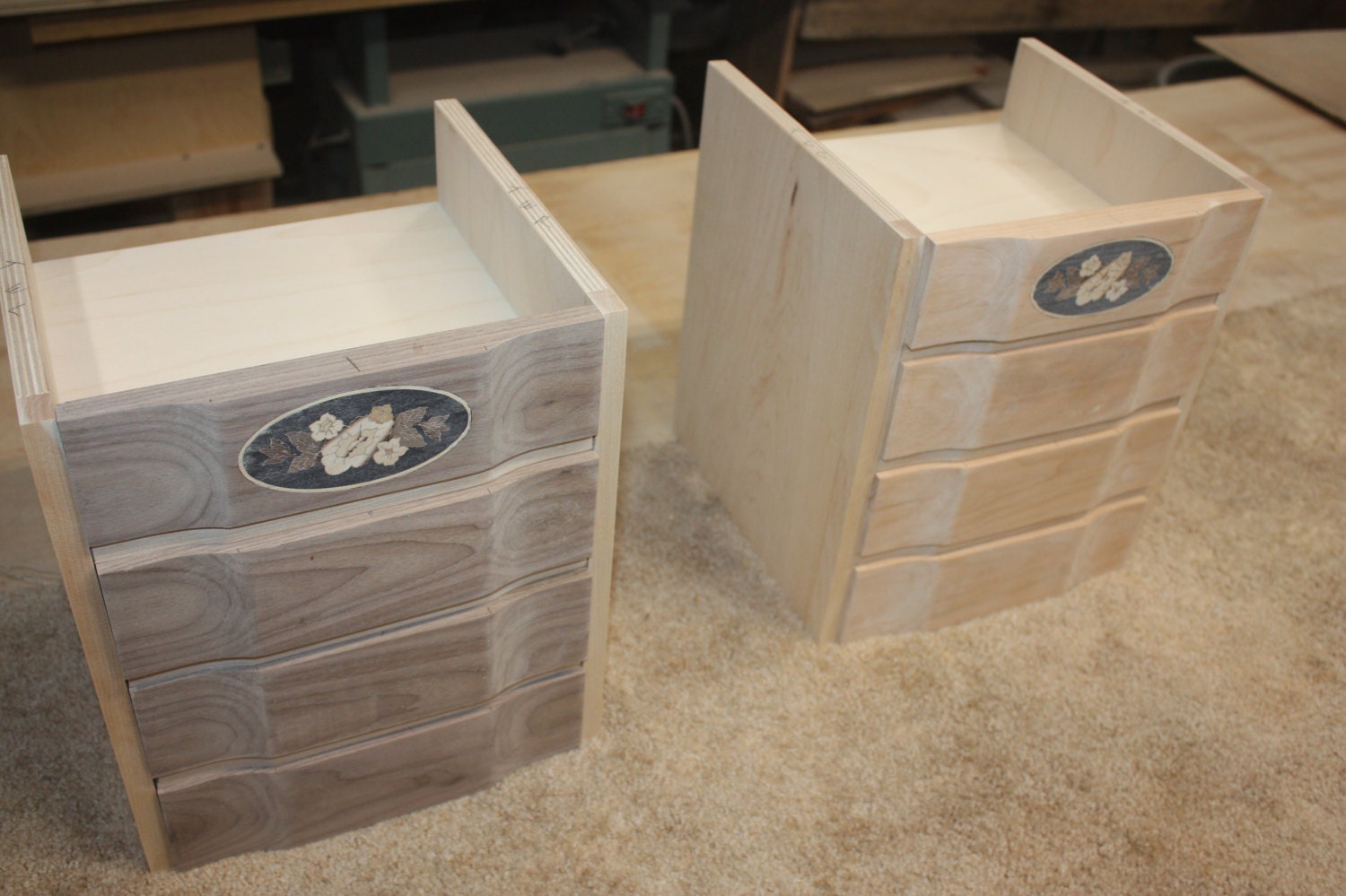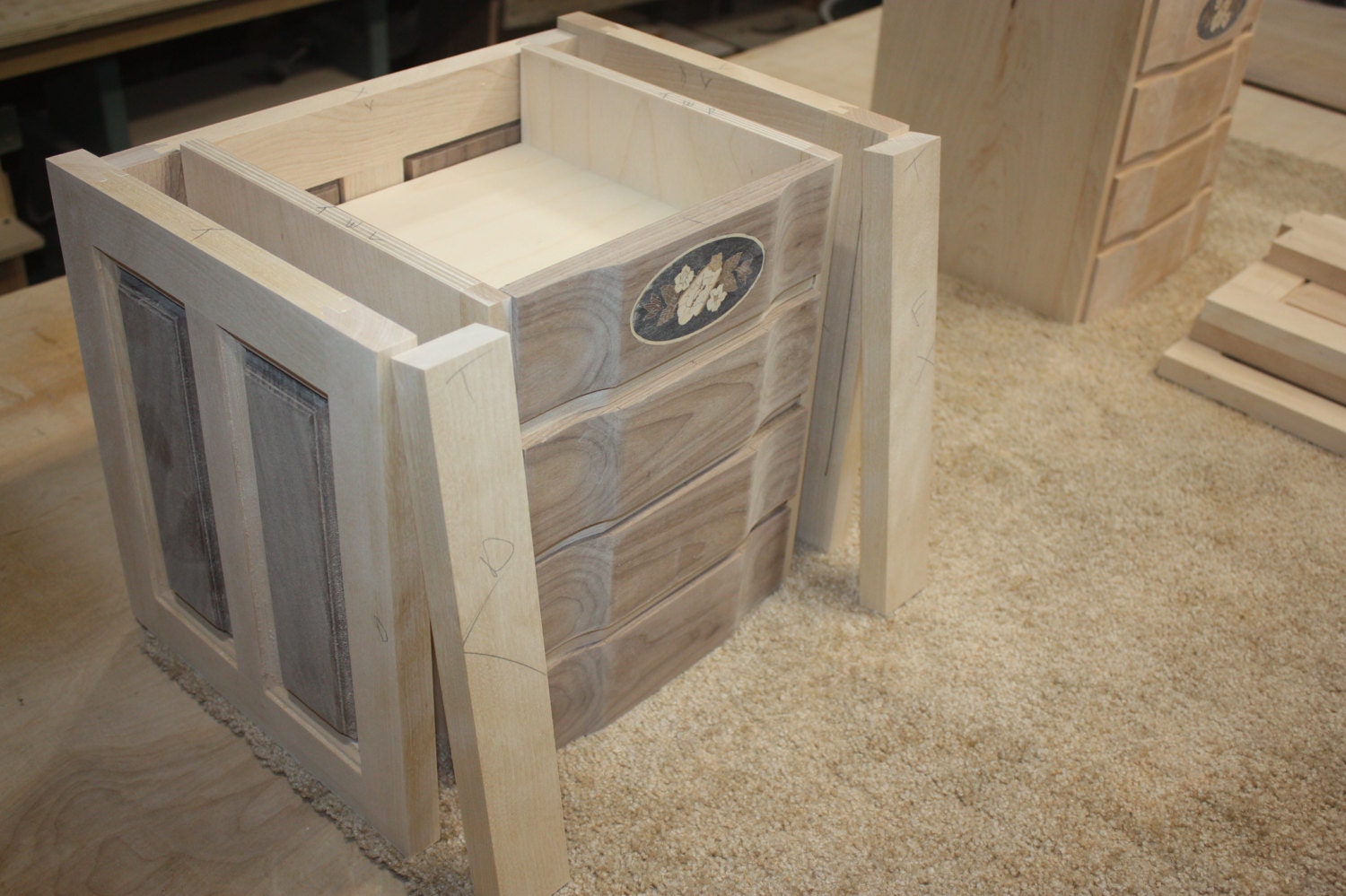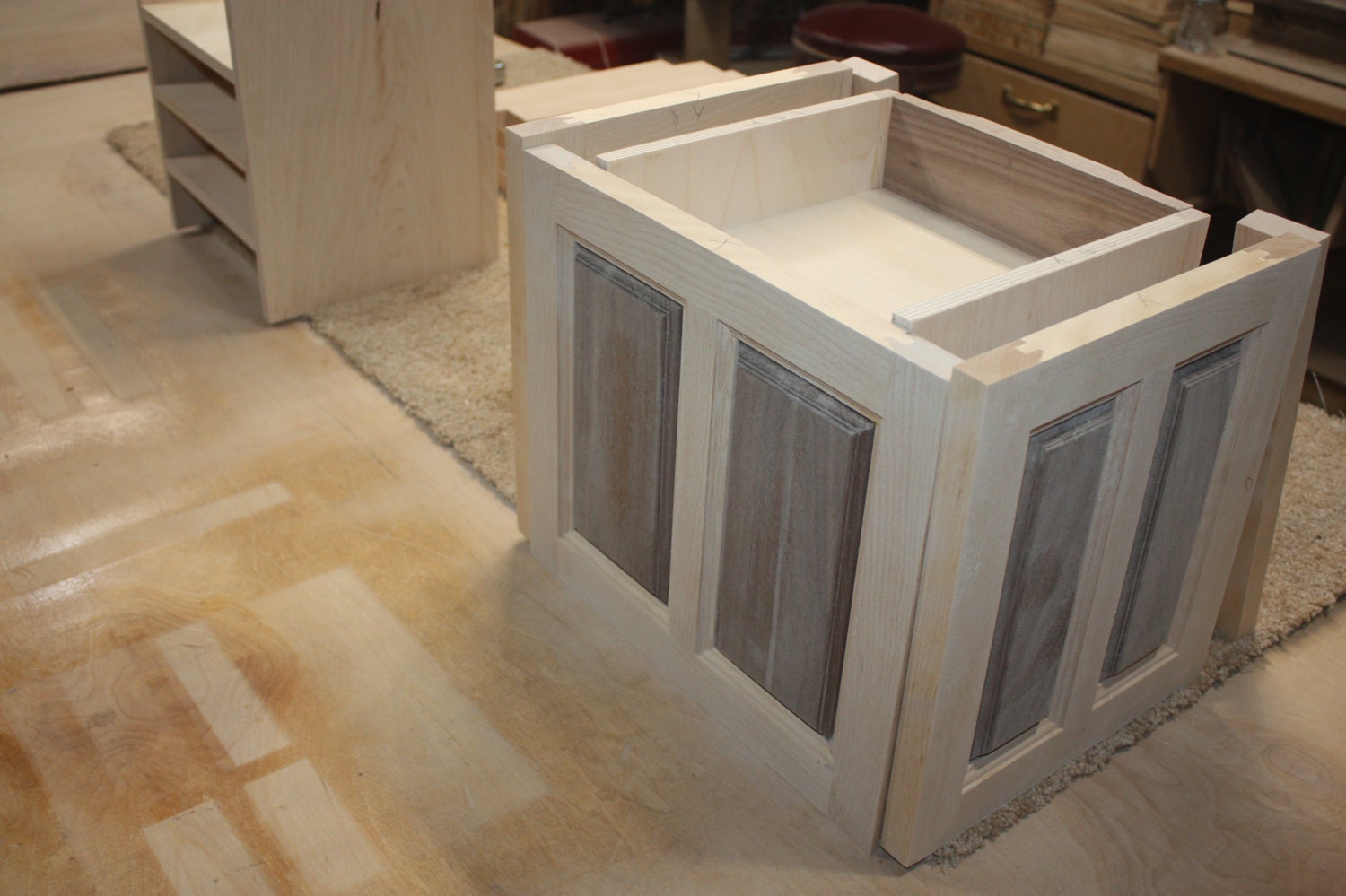 I've got to miter the front stiles onto the sides and get those glued up to set overnight.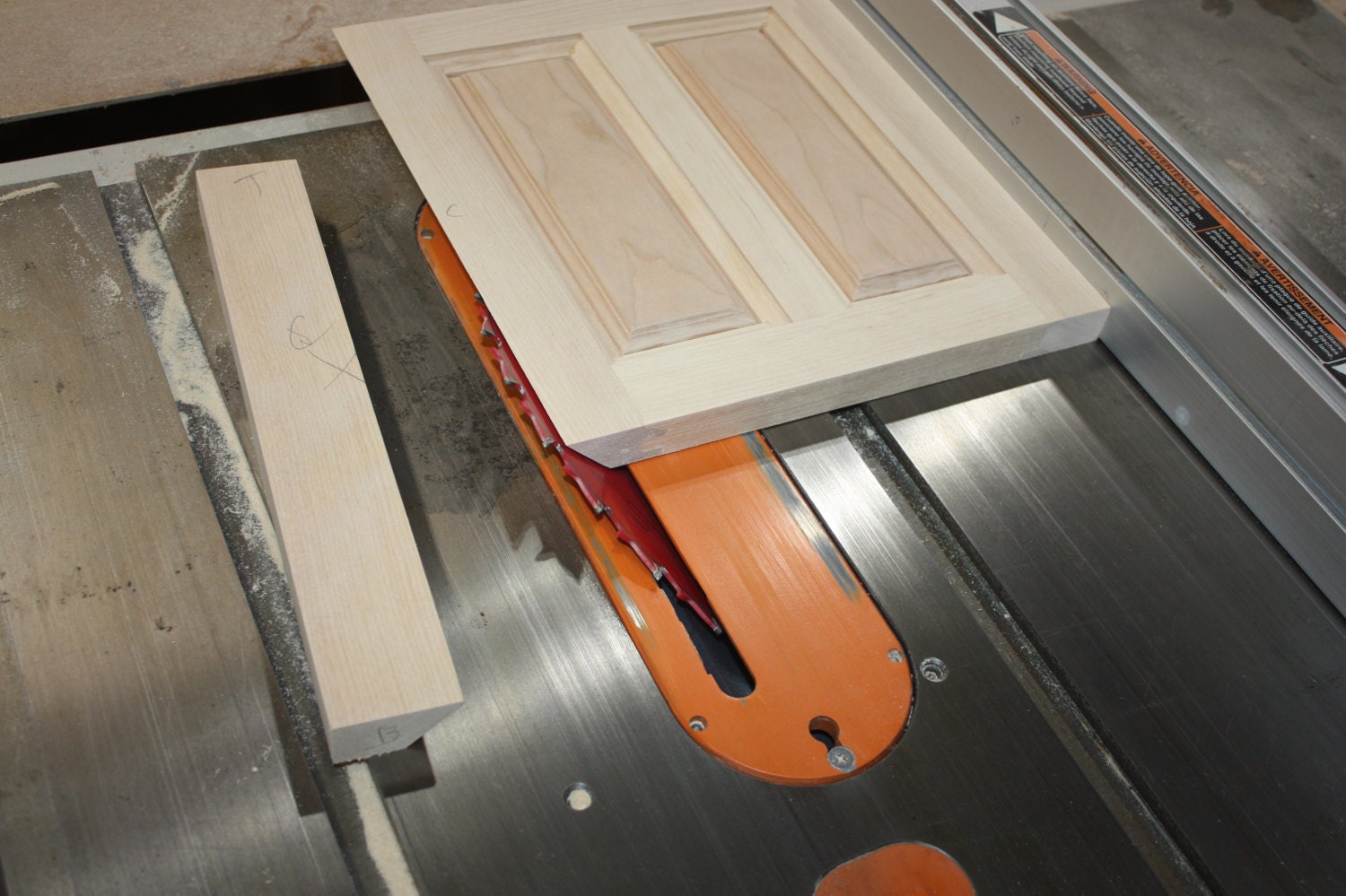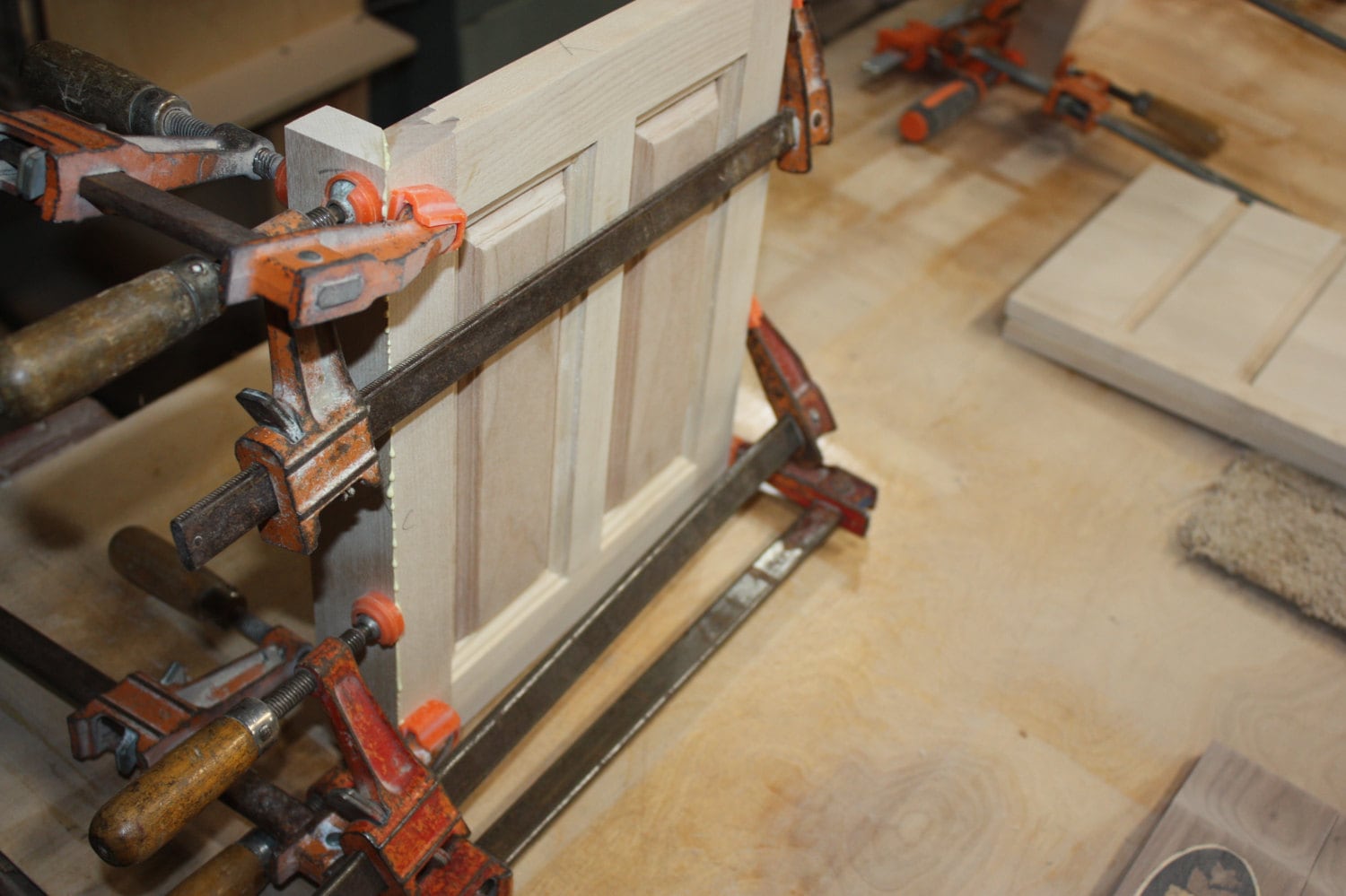 Next step is all those Dovetail Drawers. All 8 of them.  I cut them on the Table Saw.  Saw a YouTube Video of this method, tryed it, liked it, but it still is very time consuming. Hundreds of cuts, then some minor chiseling.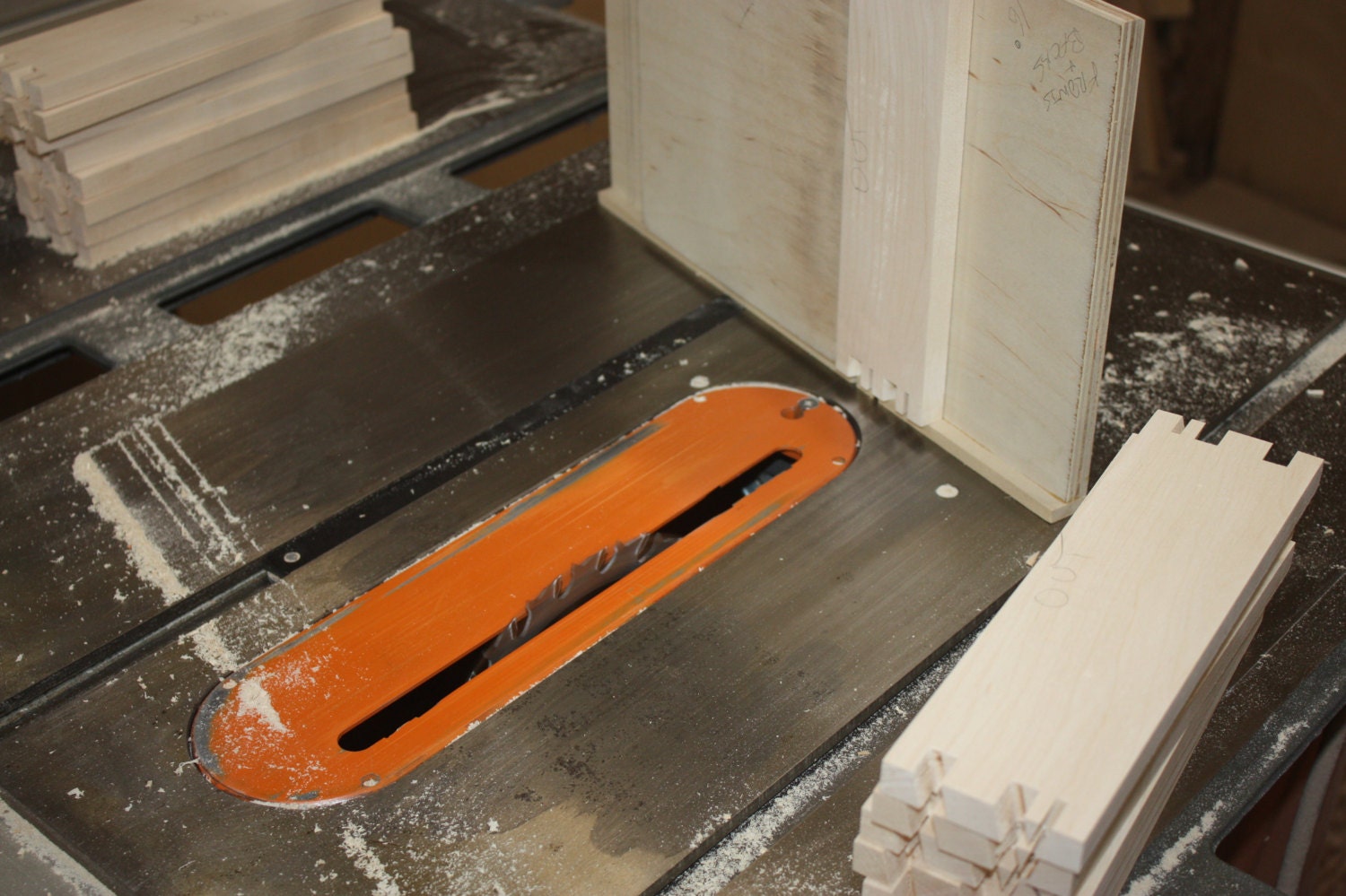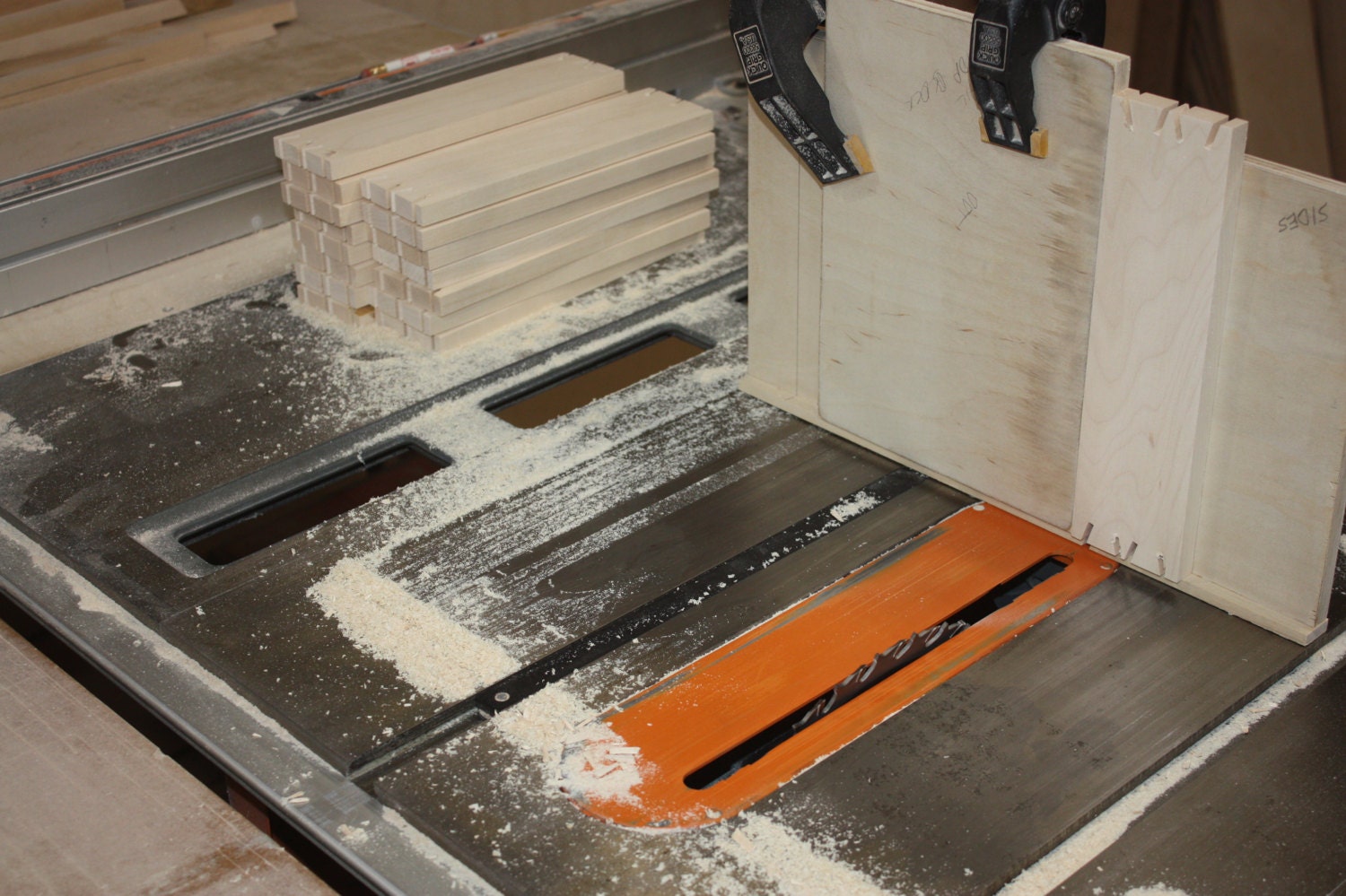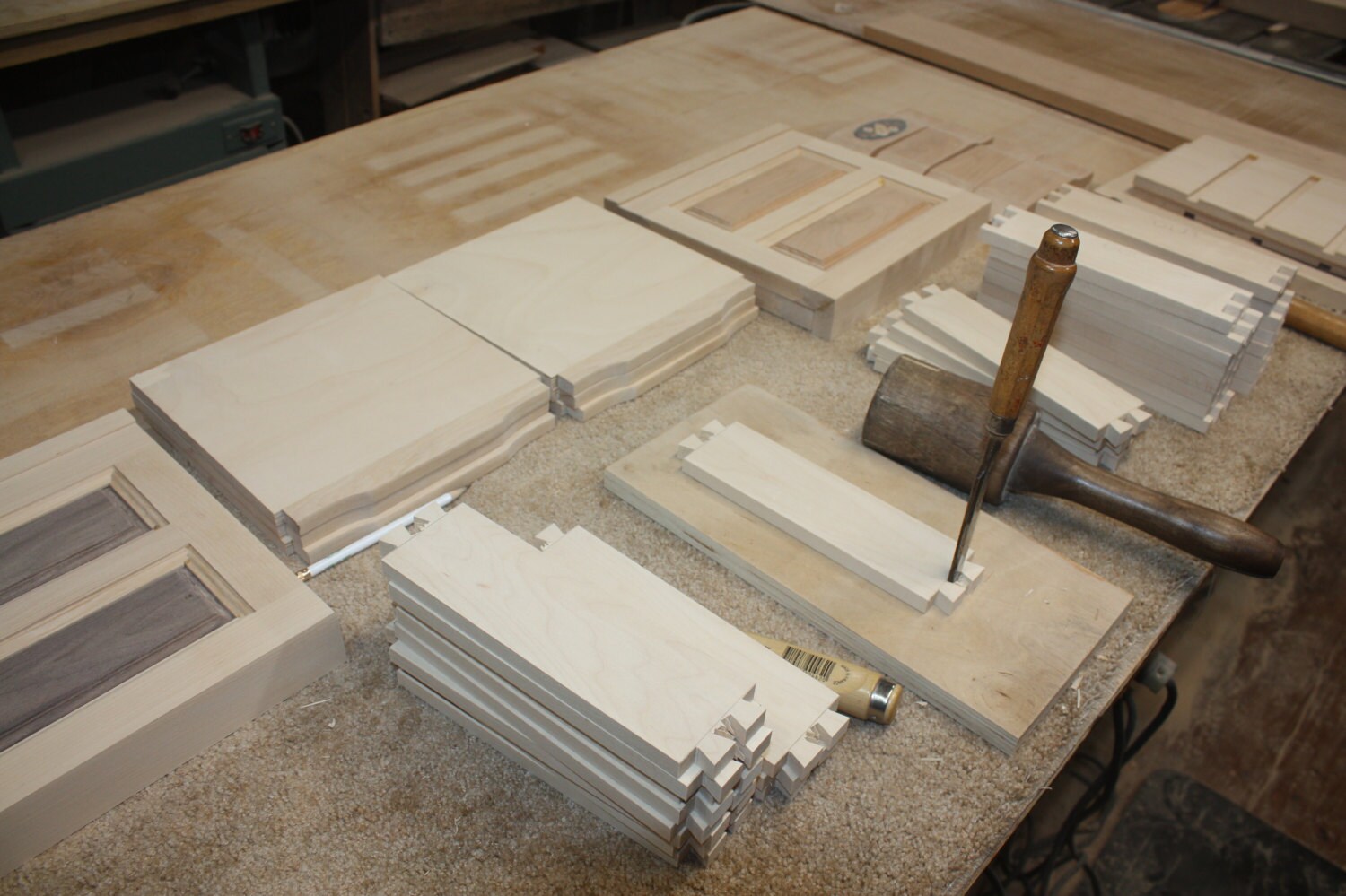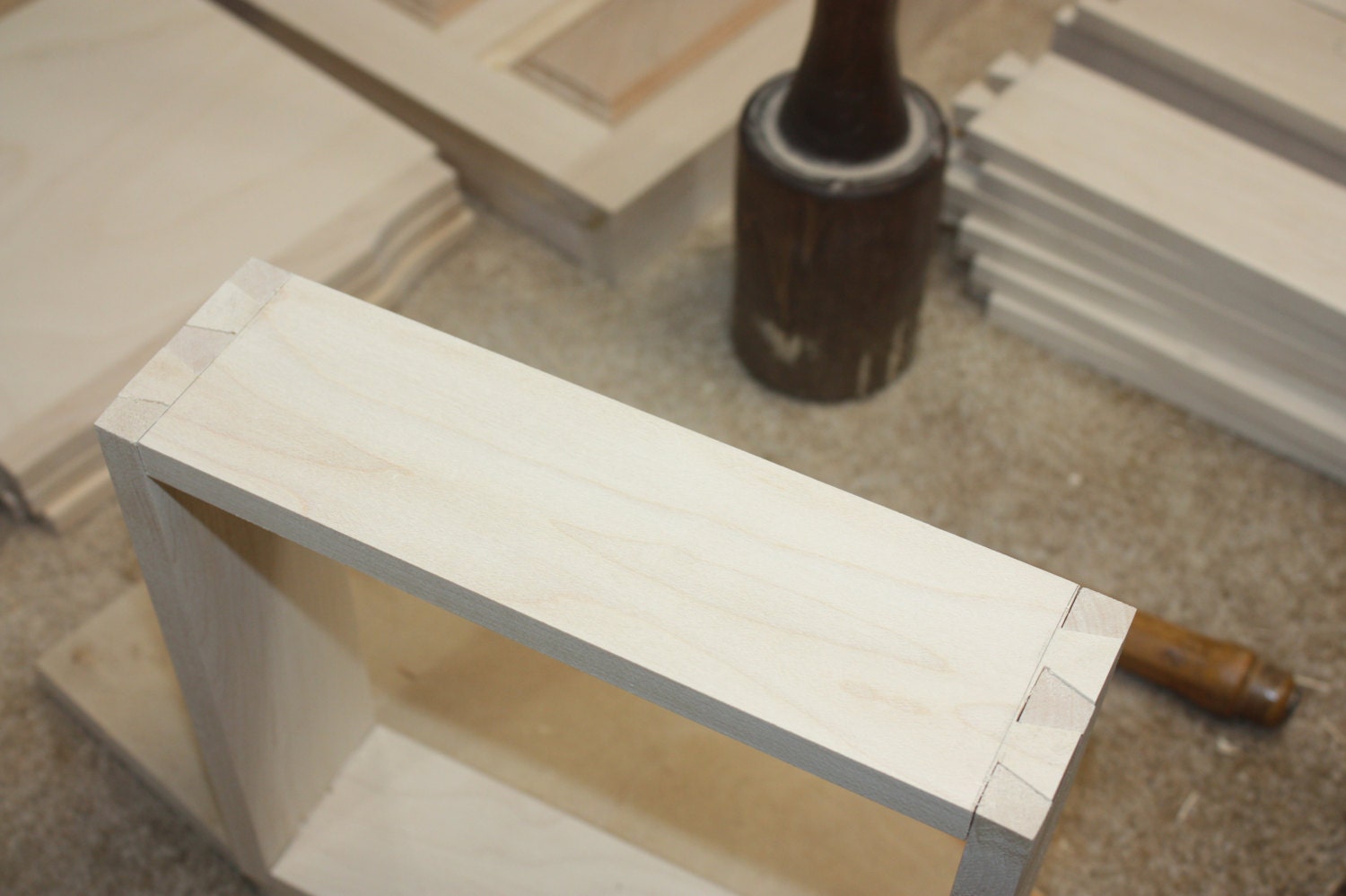 So far, so good. I'll need to dado the bottoms in and glue these drawers up, then onto the Bases and Tops. 
Be sure to Favorite my Etsy Shop so you can see these beautiful girls when they are done.  https://www.etsy.com/shop/MikesHeirloomBoxes
I will probably show more of the process here also.