Birch with Black Walnut and Cherry Wood Jewelry Boxes with Swing Out Sides for Necklaces and Earrings, 4 Dovetail Maple Drawers with Removable Ring Box and Adjustable Removable Dividers
I'm super happy with the way these boxes came out. The previous 2 posts show some of the steps of making these boxes.
These beauties weigh in at 29.3 LBS and are 16 1/2" Wide, 12" Deep and 14 1/2" Tall.
Birch with Black Walnut Lid, Raised Panels and Drawer Fronts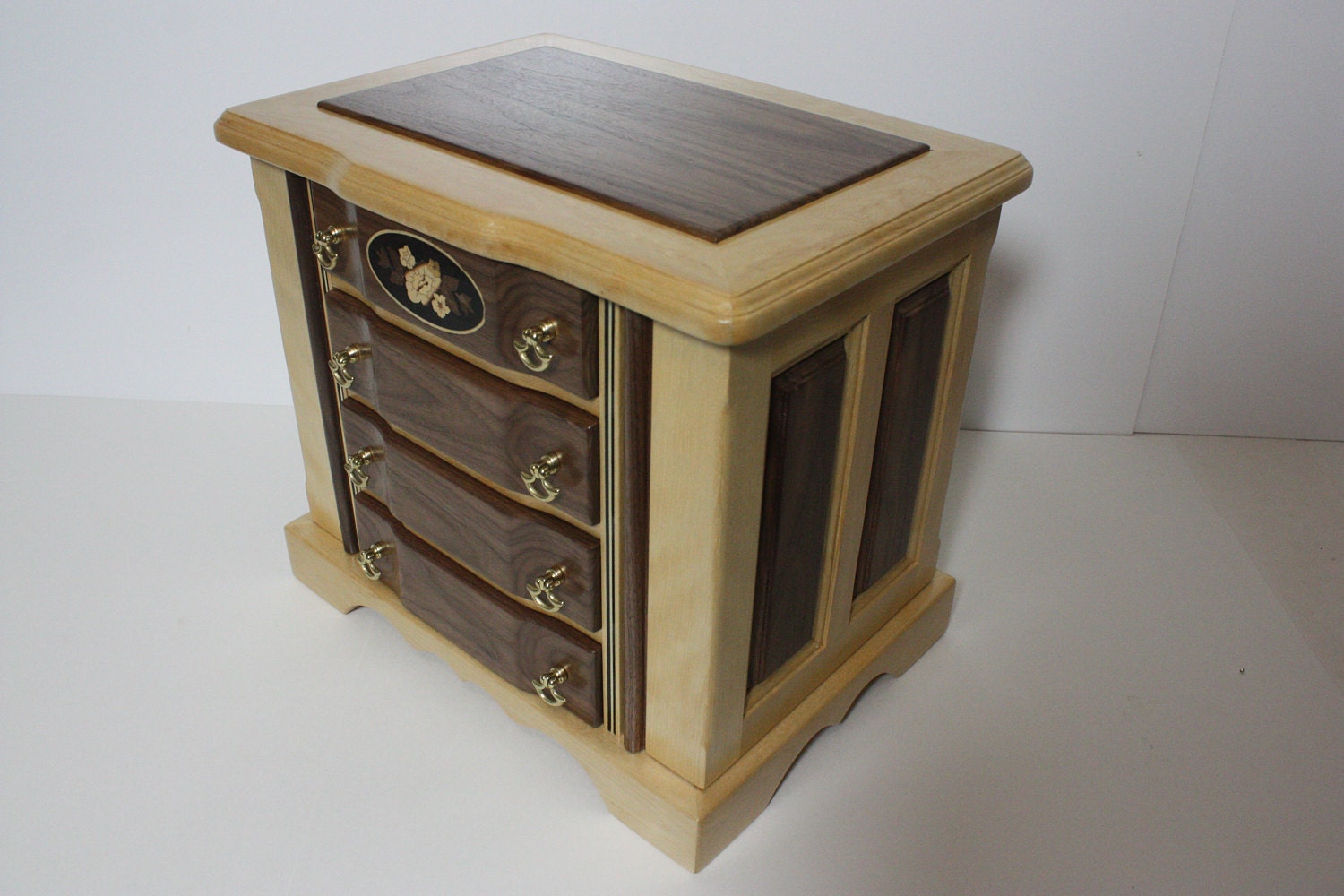 Birch is a wood that should get more respect than it does.  Most don't think of Birch when they think about Furniture.  I'm sitting on a nice Birch chair that is I'd guess 60-70 years old.  It is a very hard wood.  Many baseball bats are made of birch.  It is also very heavy and dense. The grain is really nice also.  This Birch has a bit of Curl in it. 
Black Walnut is a favorite of furniture makers because of it's color, grain and hardness and stability. The contrast of the Birch and Walnut is what I was looking for. Nice.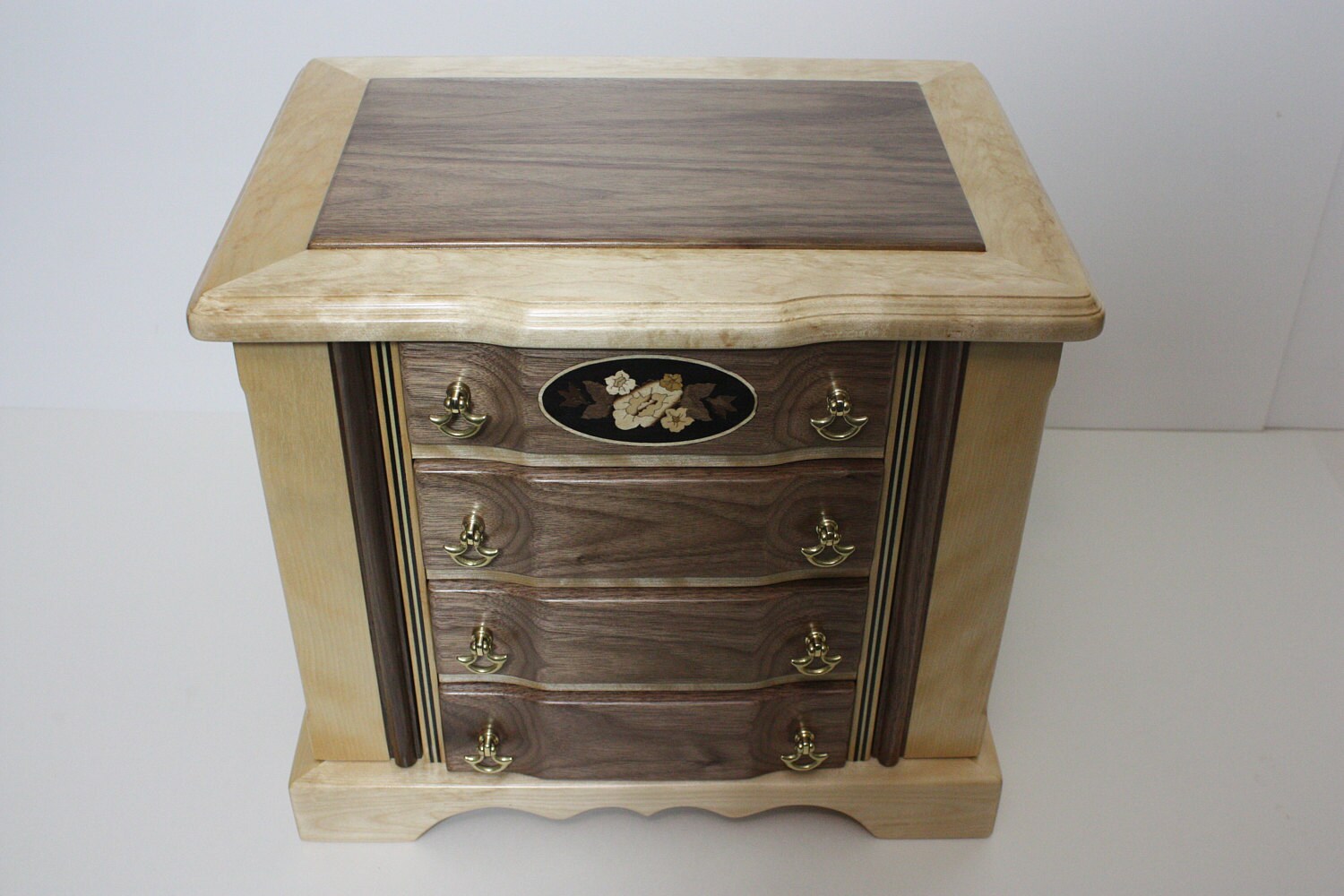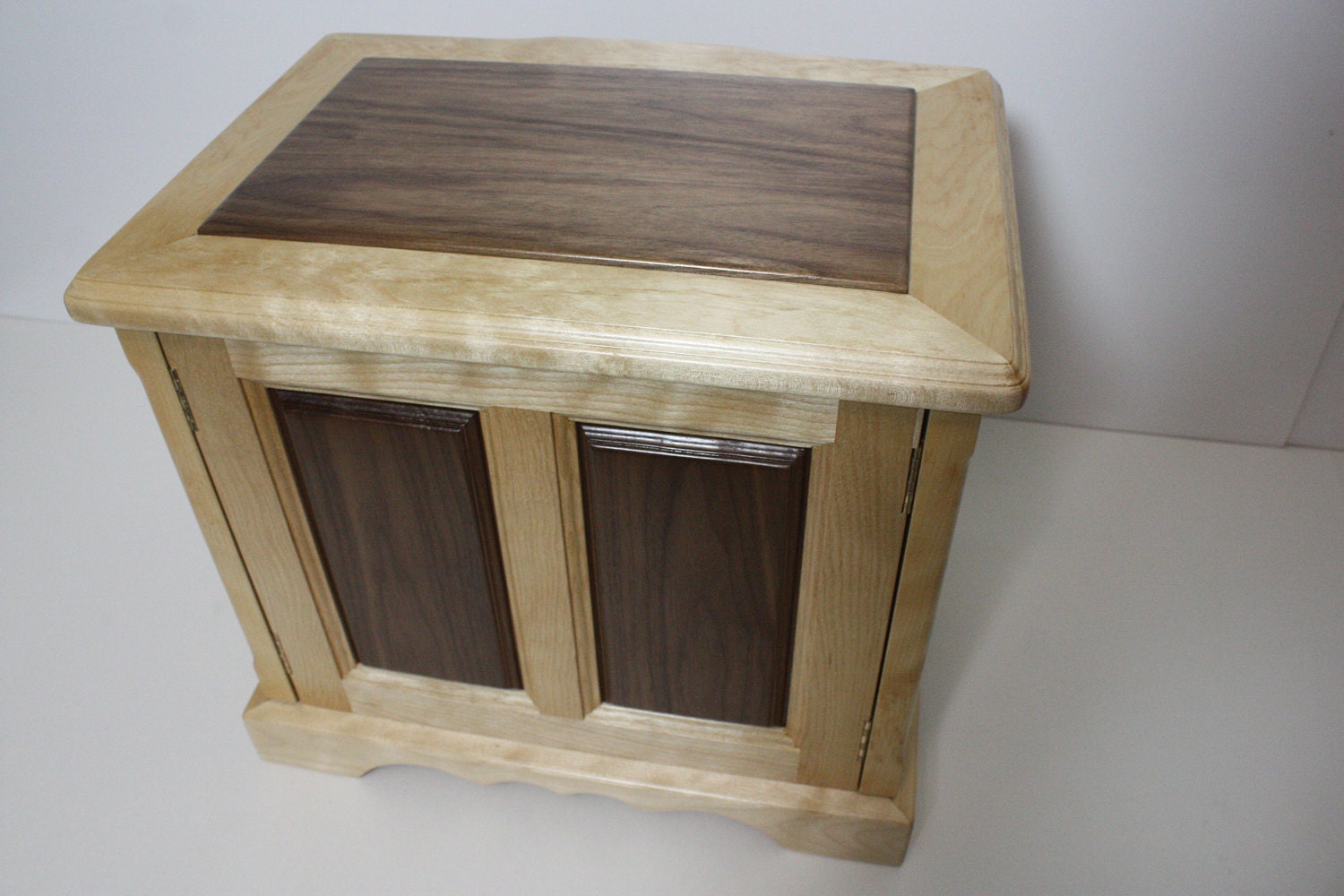 You don't need to hide the back of this box.  Looks good from all sides. Those are solid Walnut Raised Panels.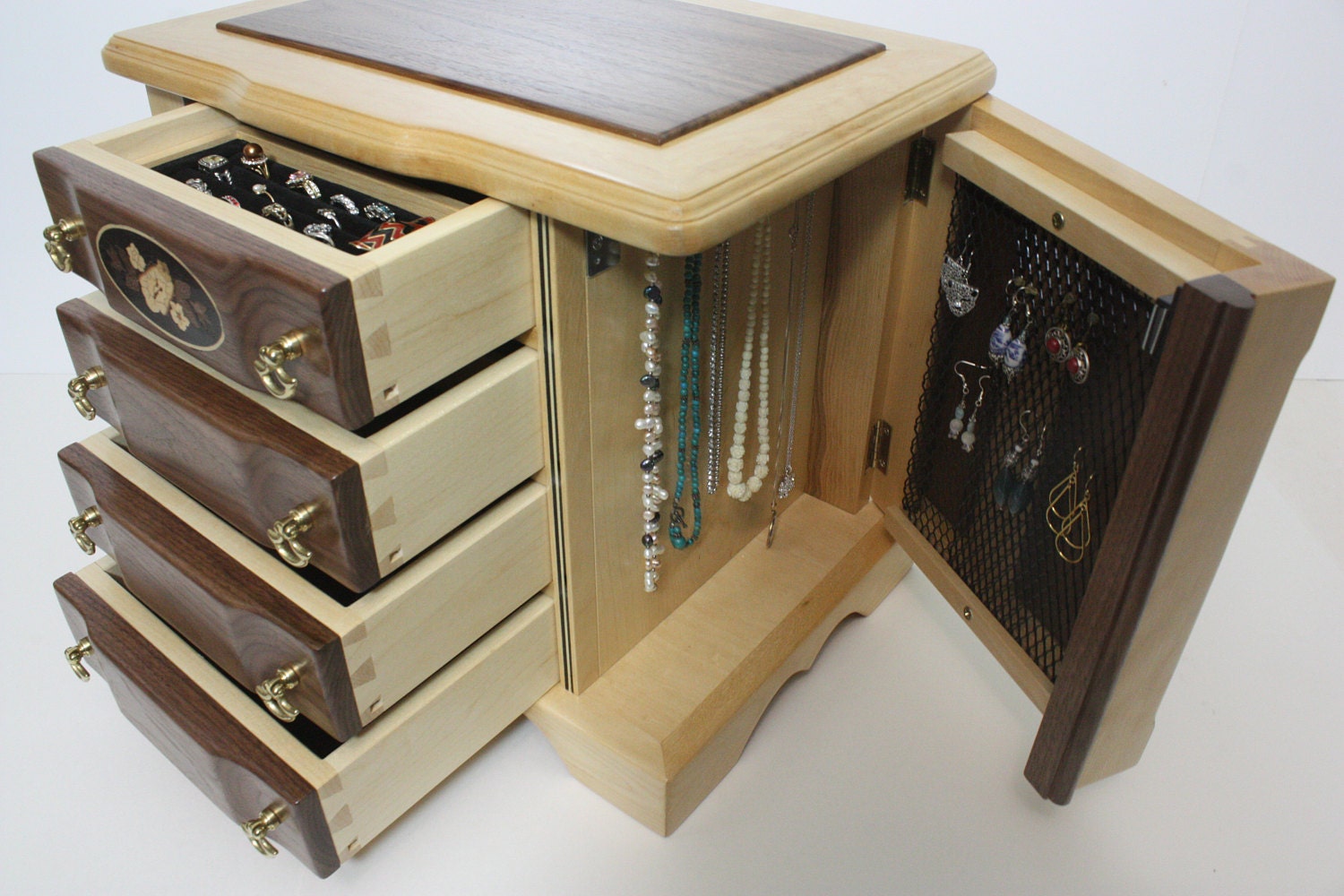 Plenty of room in this box. 6 hooks on each side for Necklaces and wire mesh to hang lots and lots of Earrings.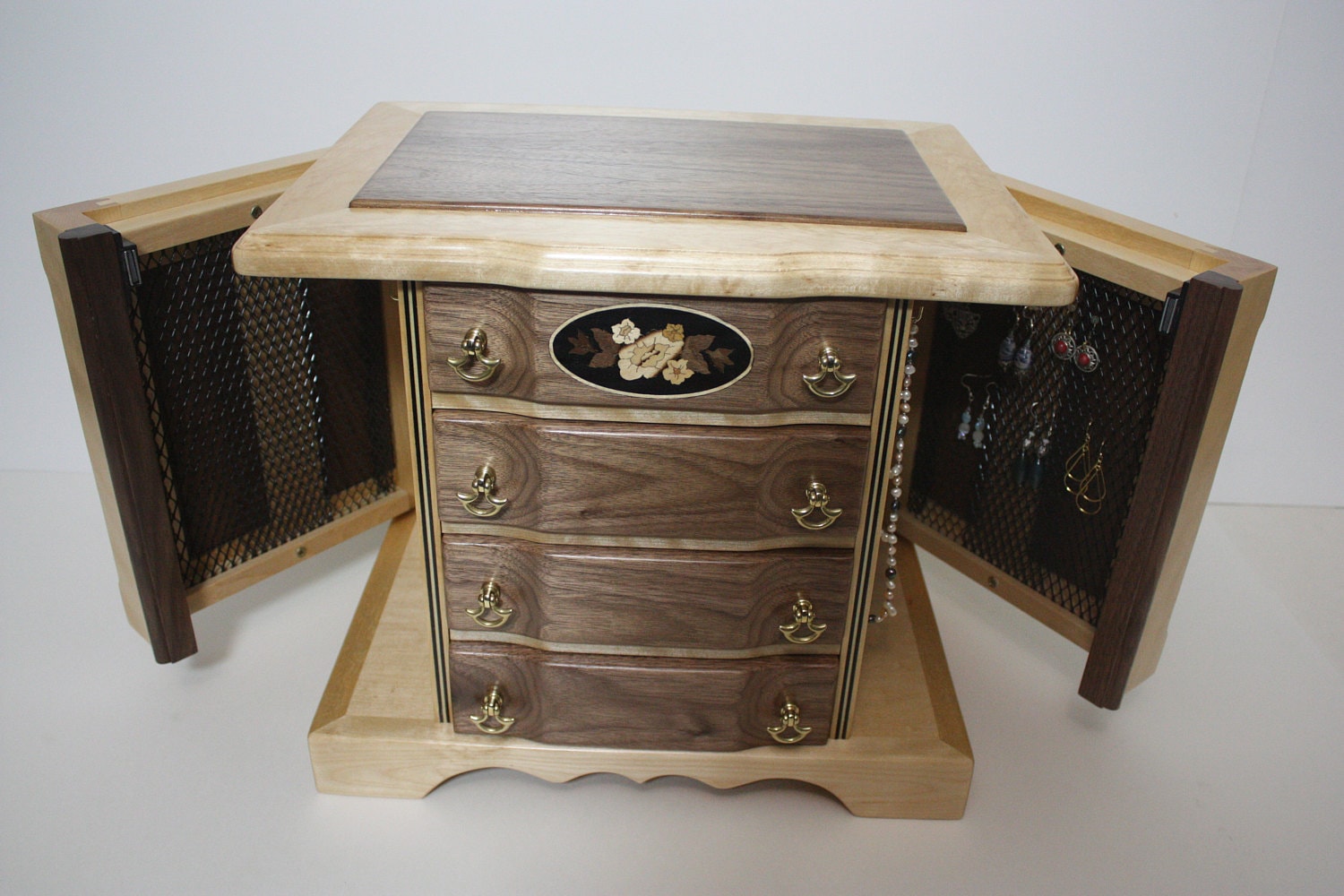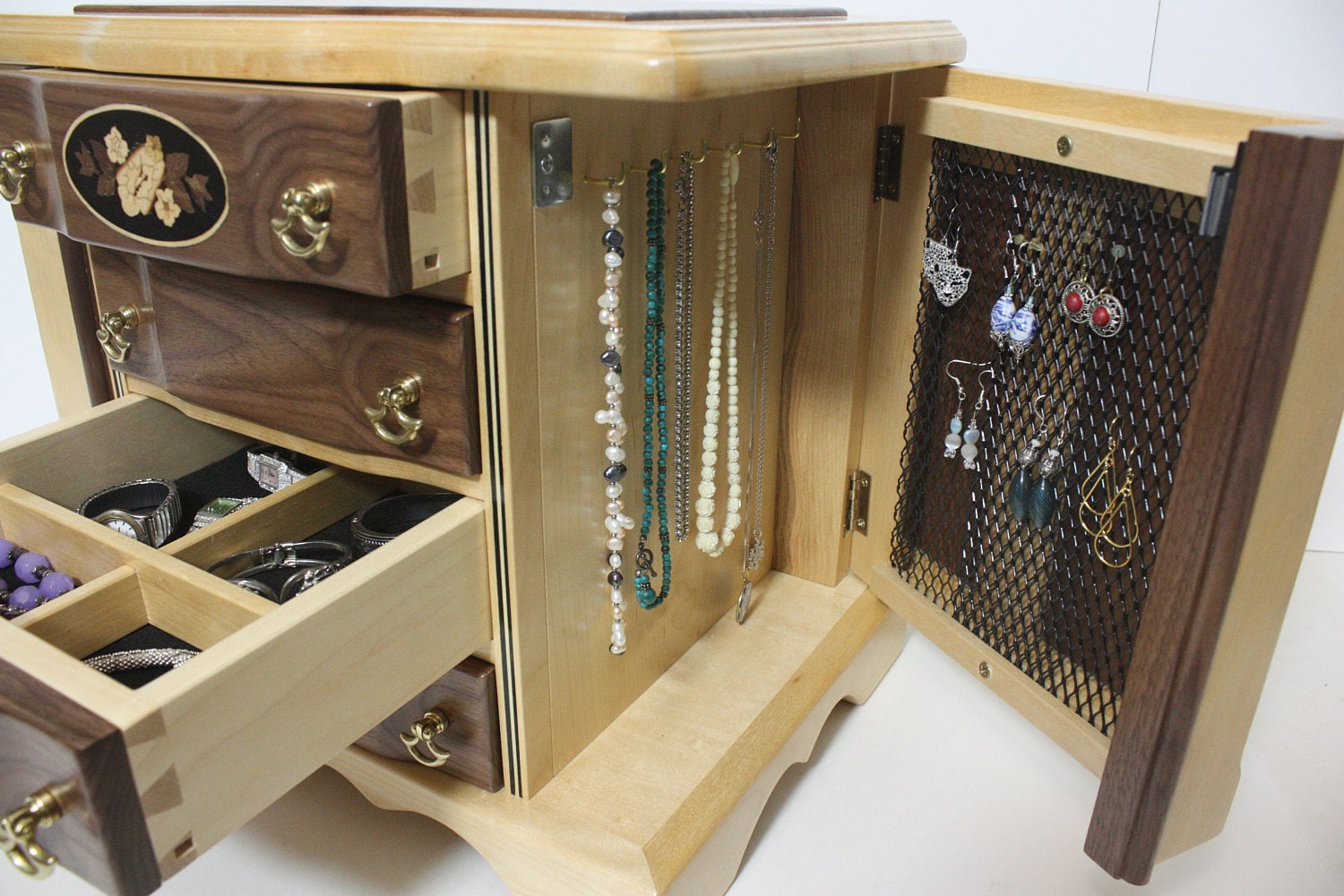 The drawers are large and deep. They will hold plenty!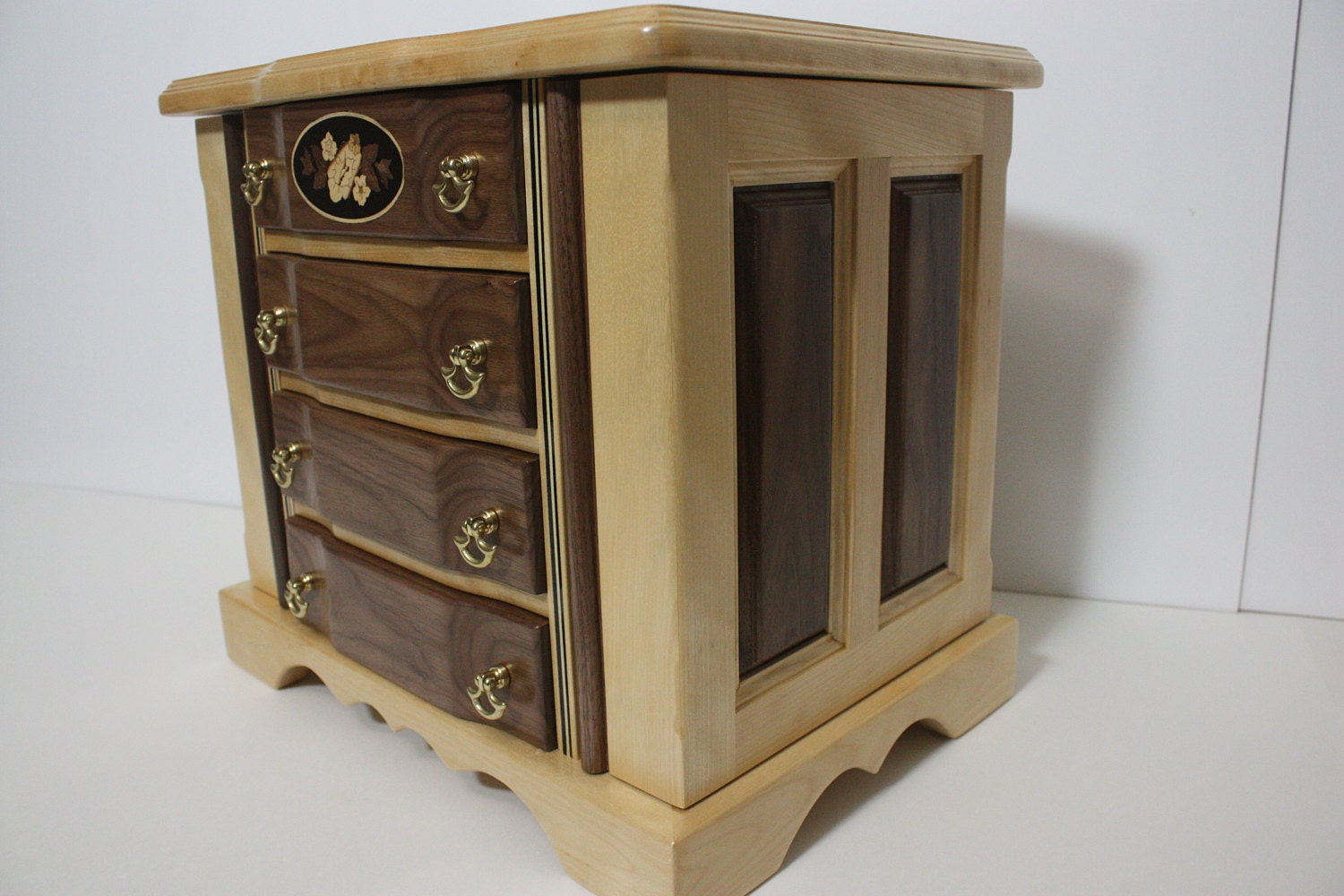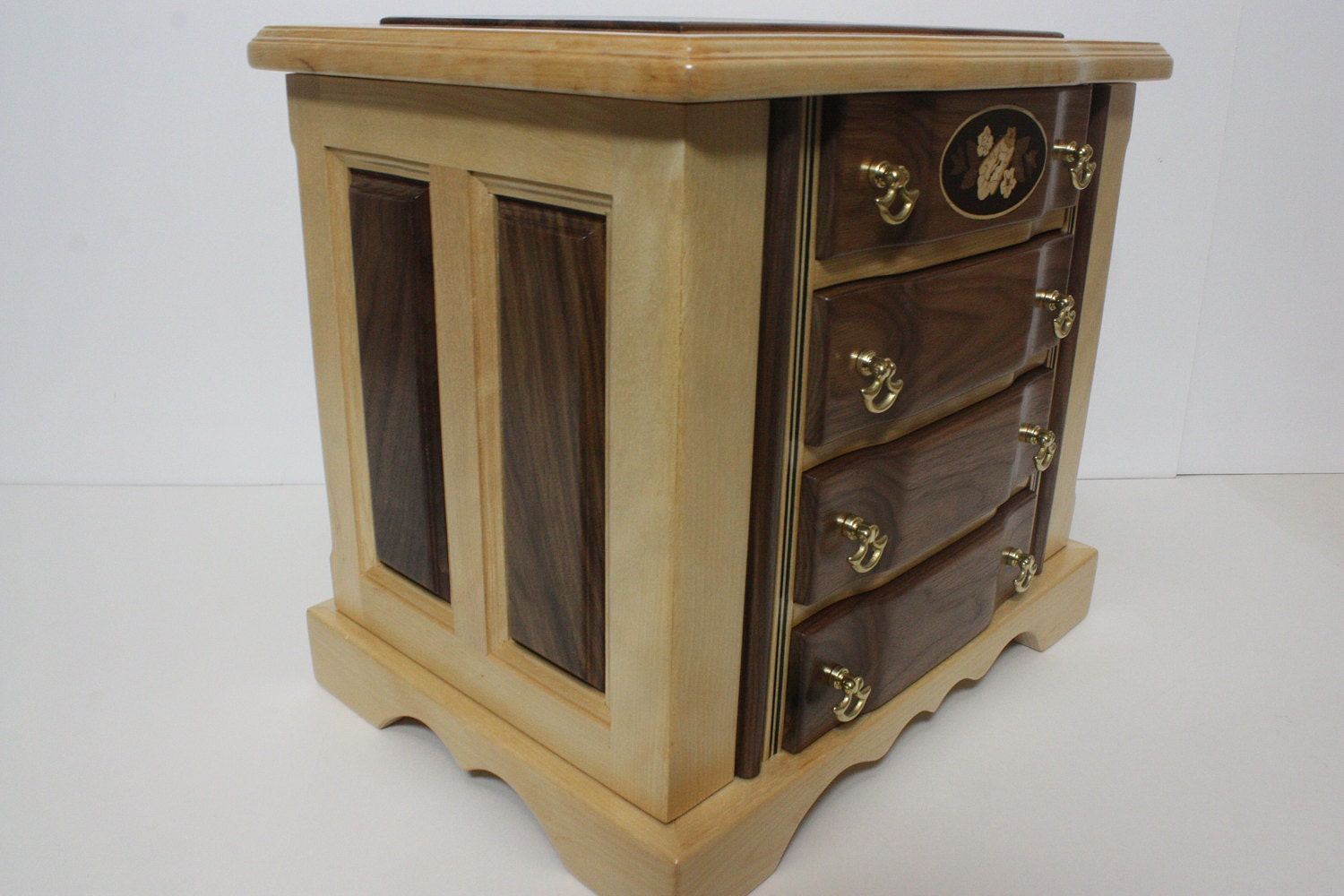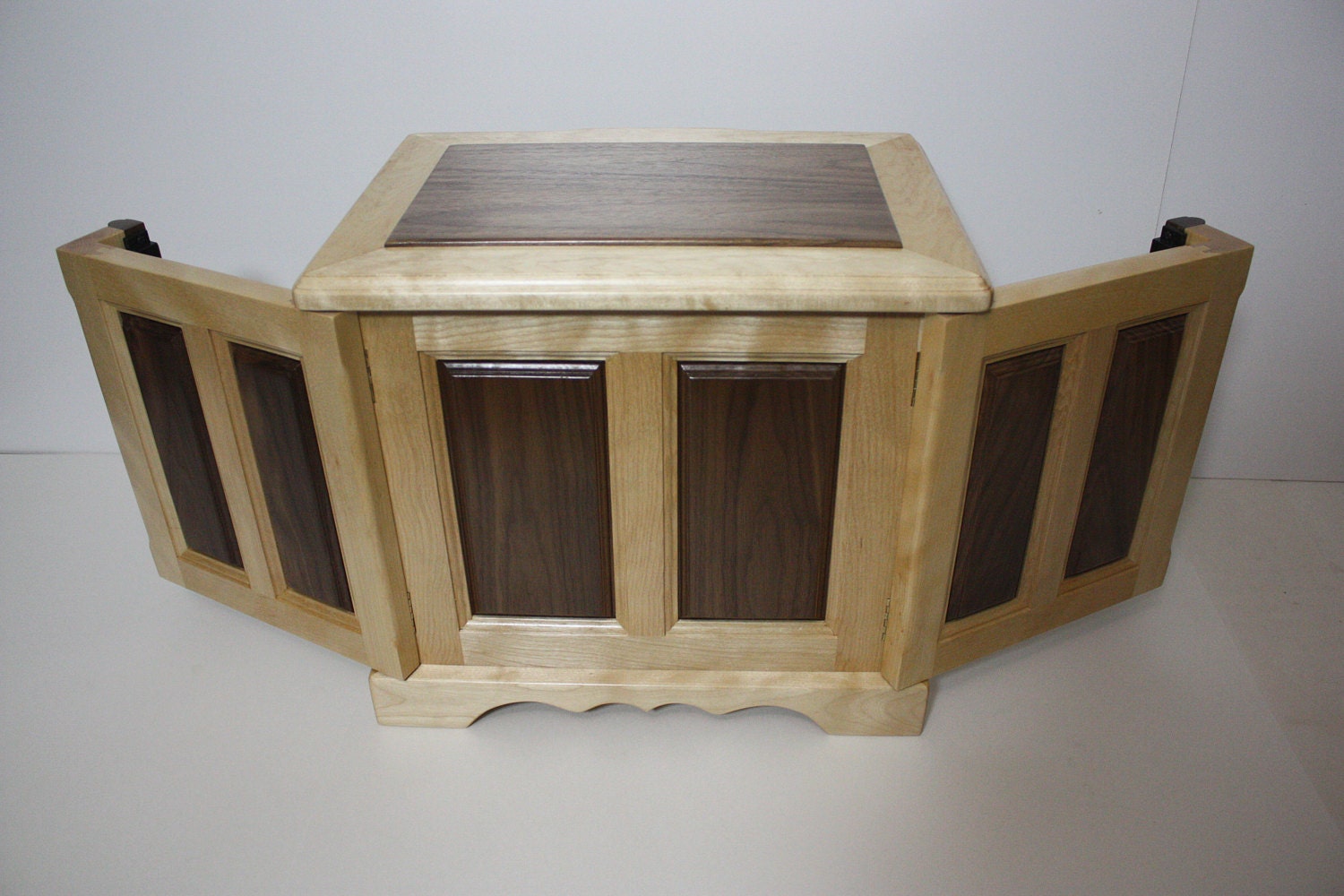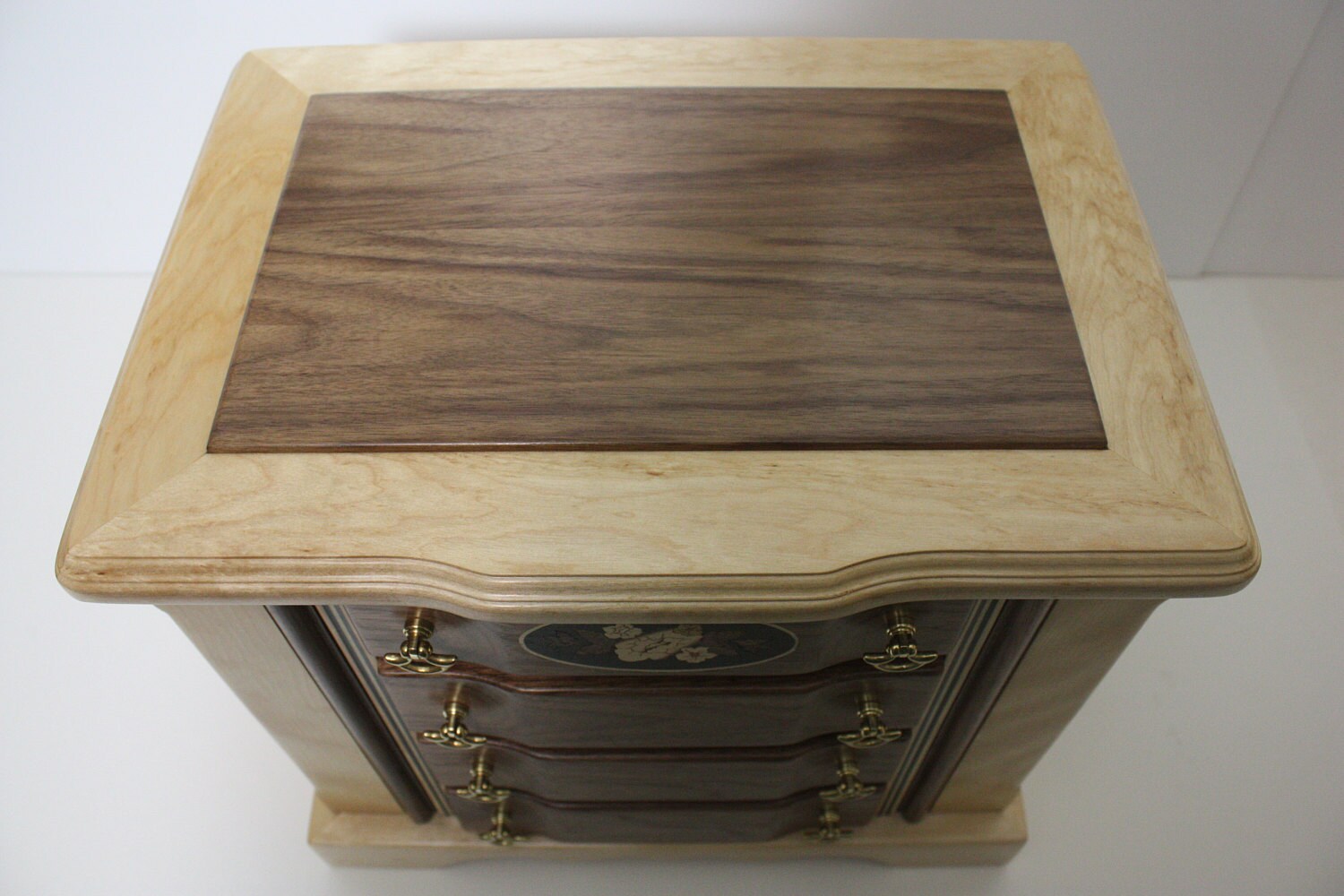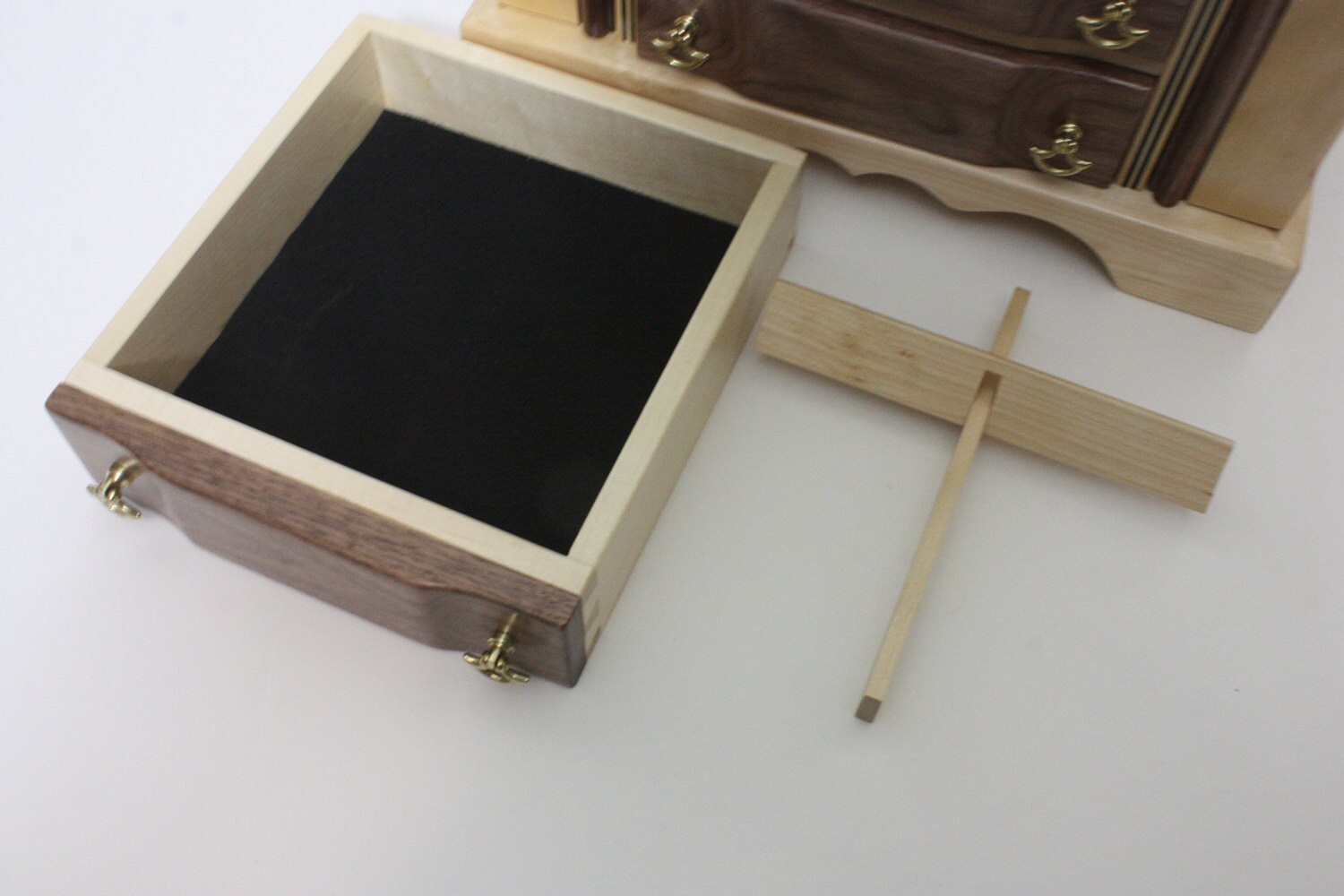 The dividers in the drawers are removable. In 2 of them you can 'Slide' the cross divider to the position you want or make the sections the size you need! My wife's ingenious idea! I love it.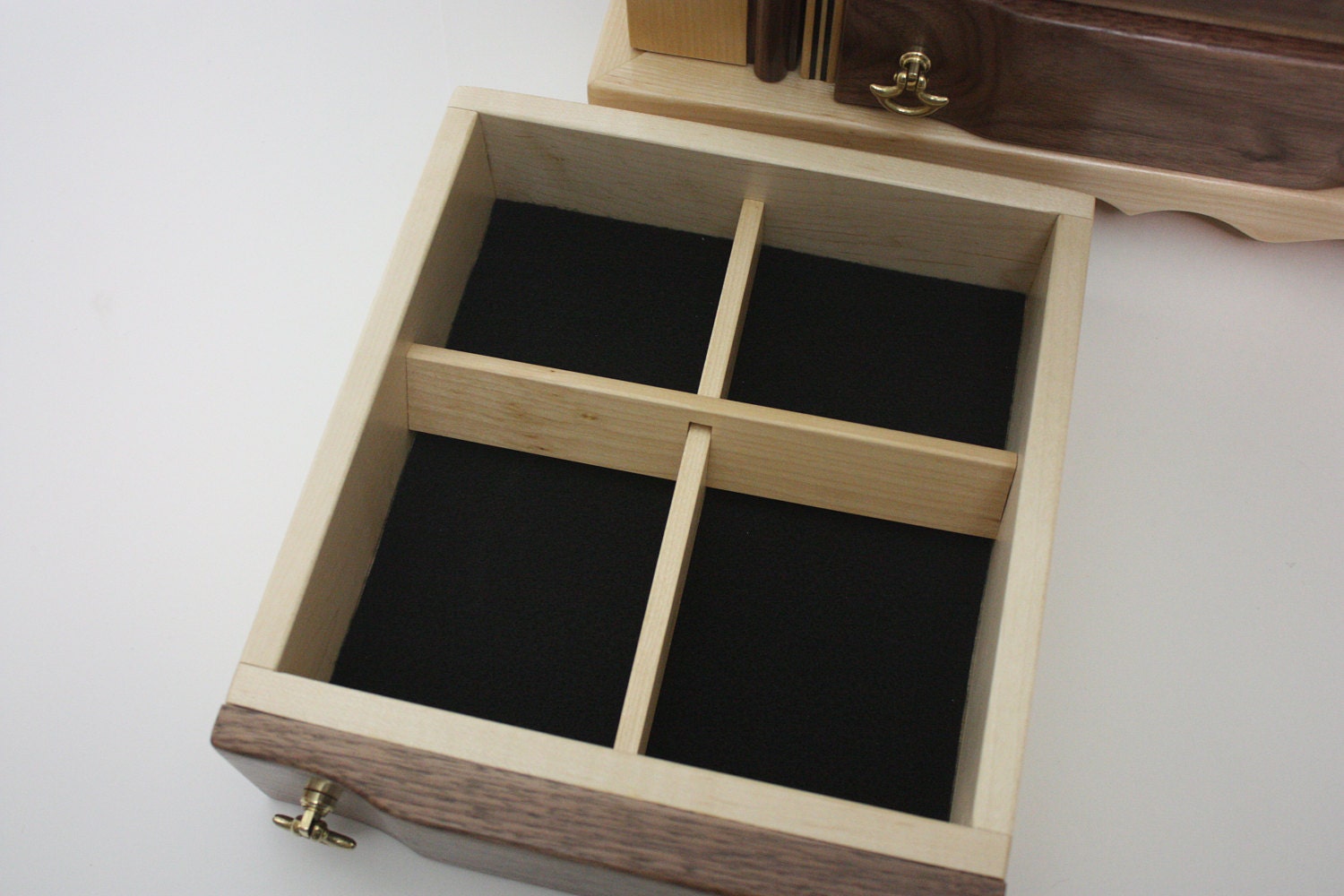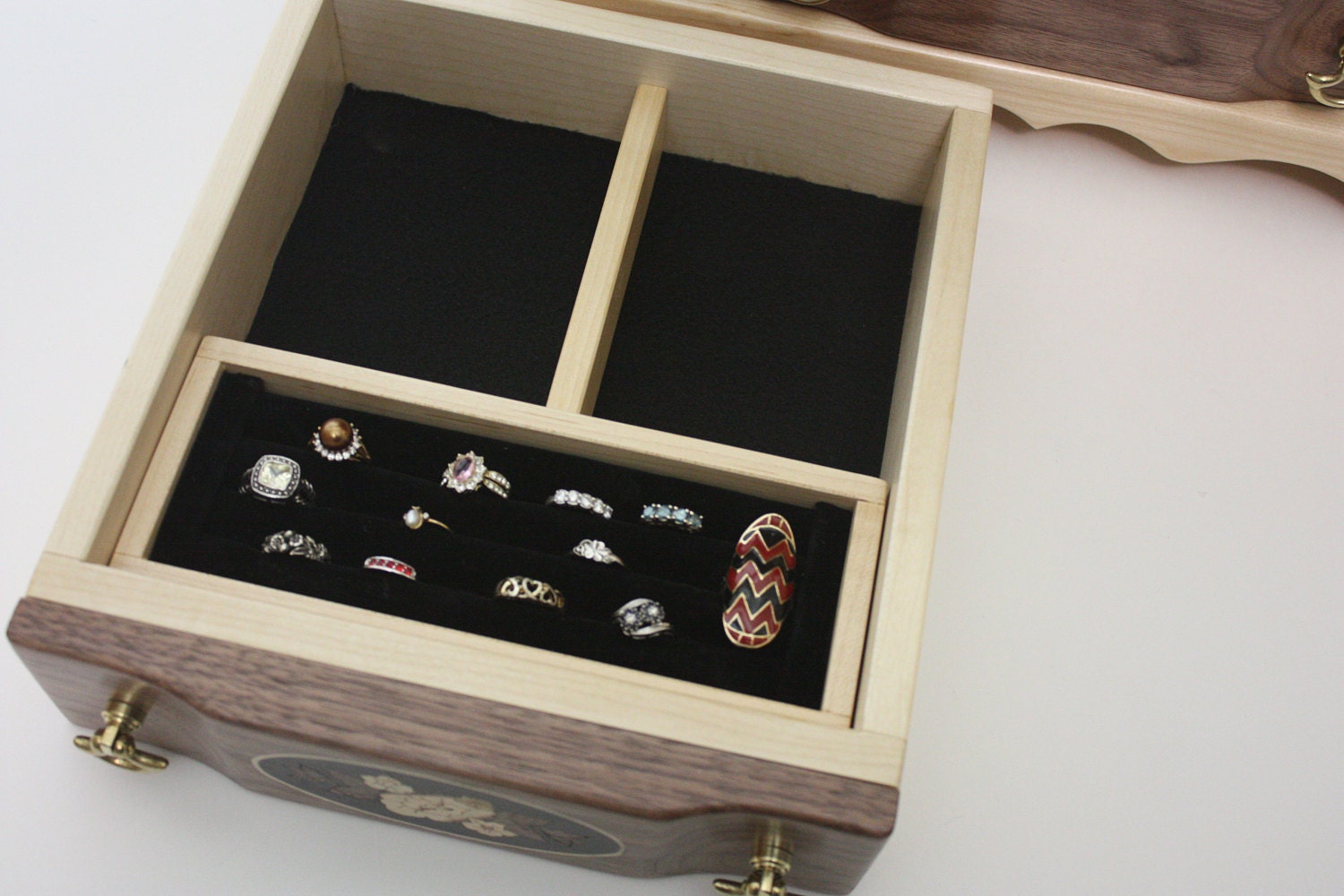 The Ring Box is removable.  All 4 drawers are the same size so you can interchange the drawer the dividers and ring box are in if you want.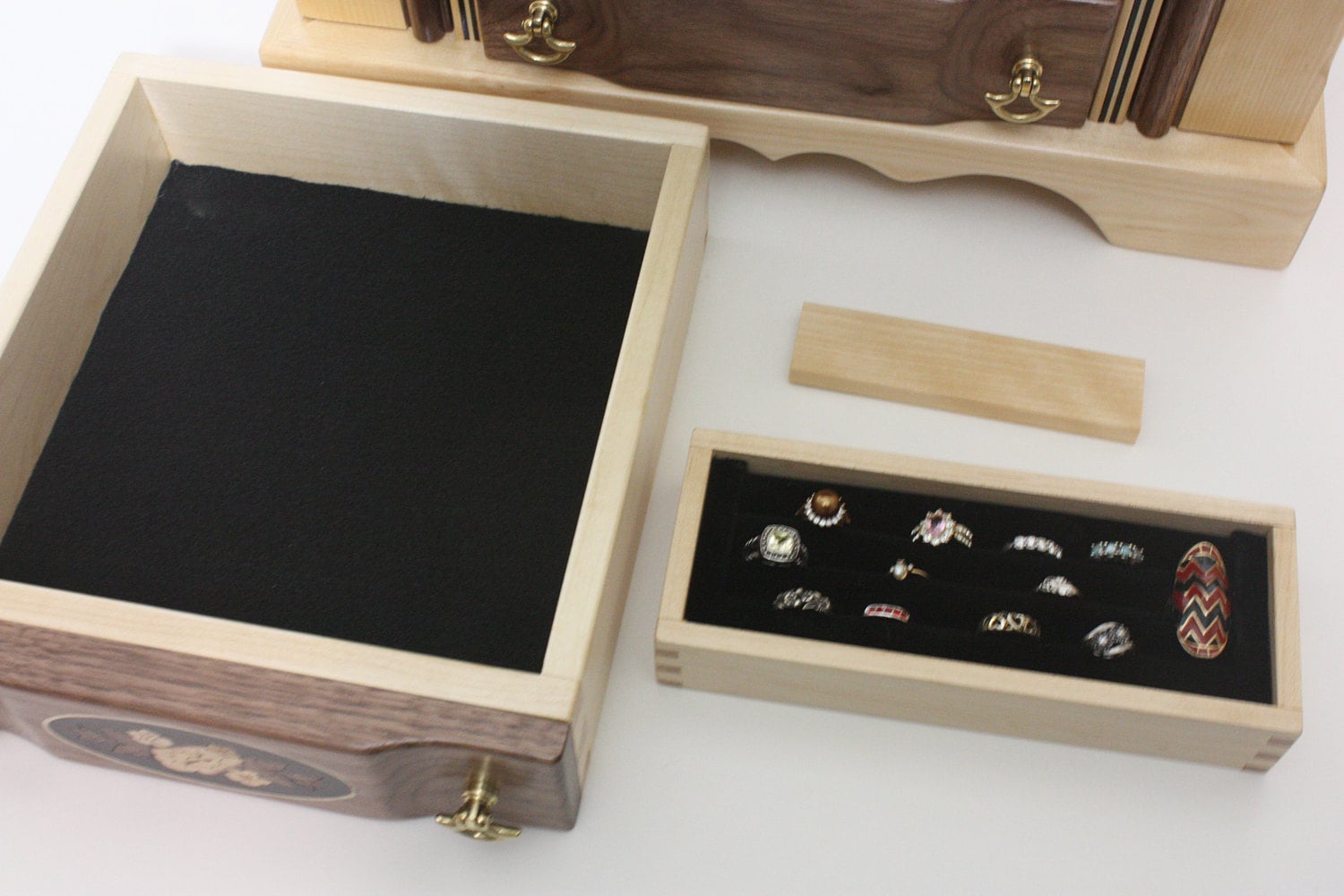 You can Purchase or find out more about this Birch and Walnut Box Here: My Etsy Shop
Birch with Cherry Wood Lid, Raised Panels and Drawer Fronts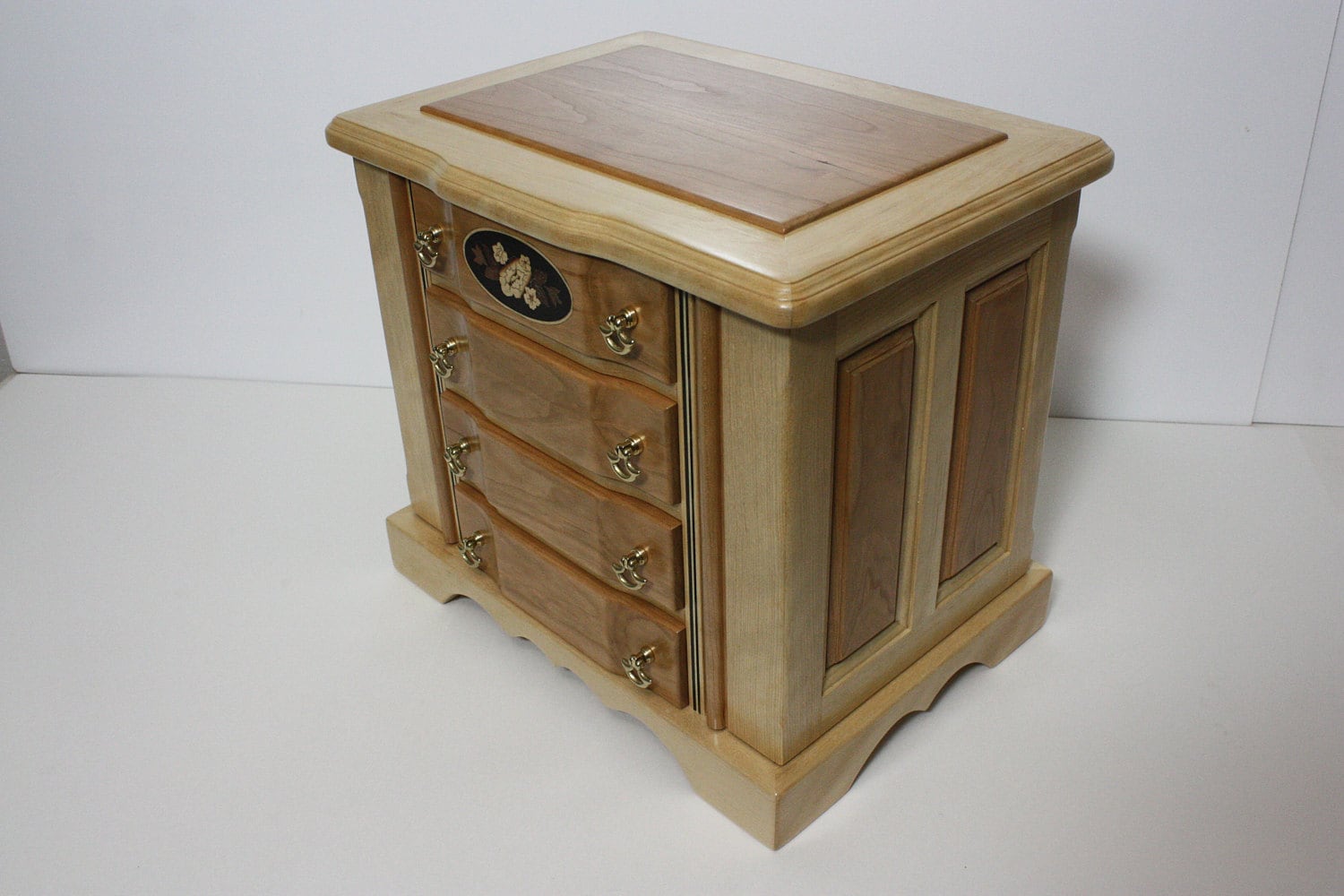 The Cherry Wood in this box has beautiful Grain and Color now.  Cherry darkens quickly and gets more beautiful with age, so the best is yet to come.
This box has the same features and is the exact same size as the Birch and Walnut box.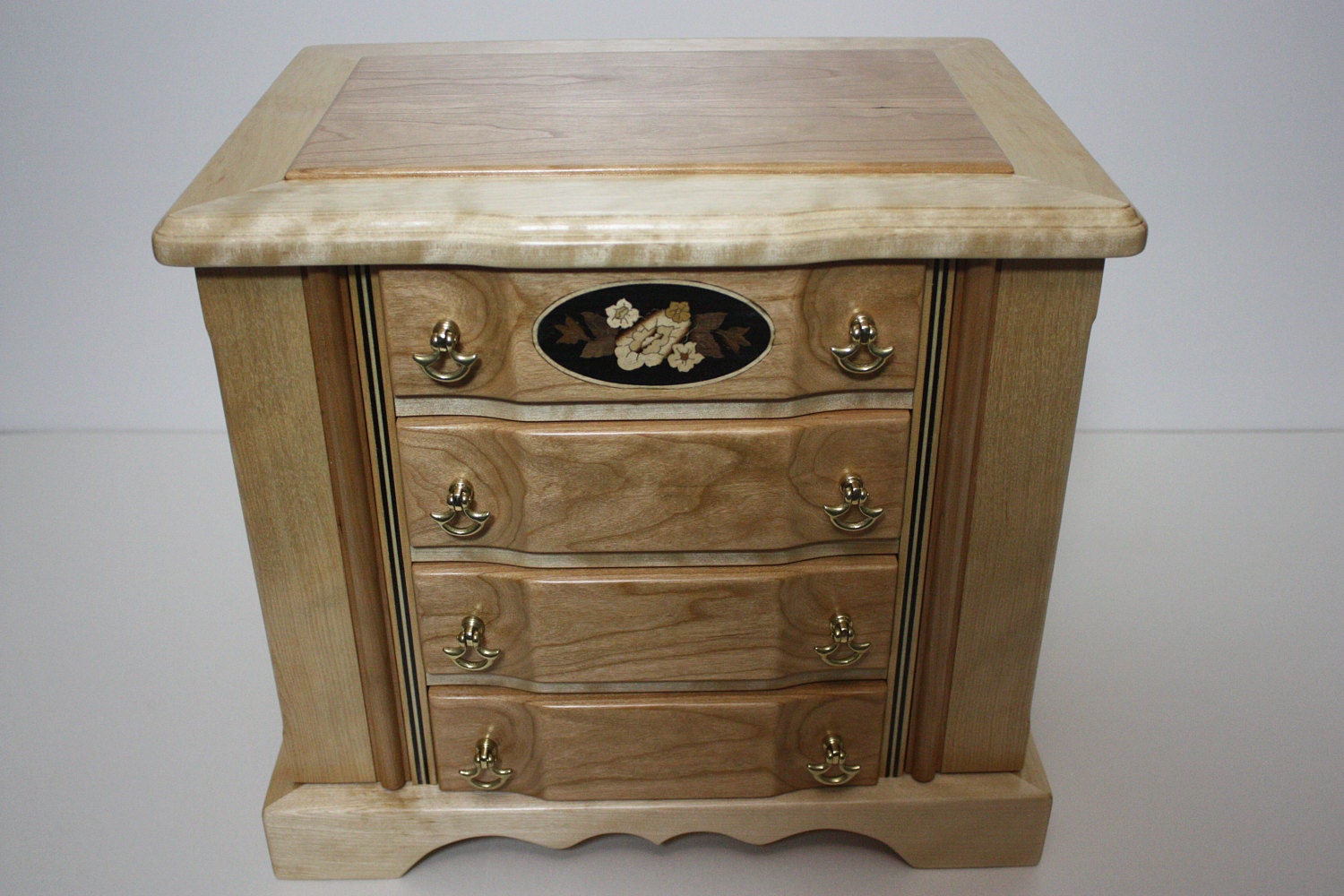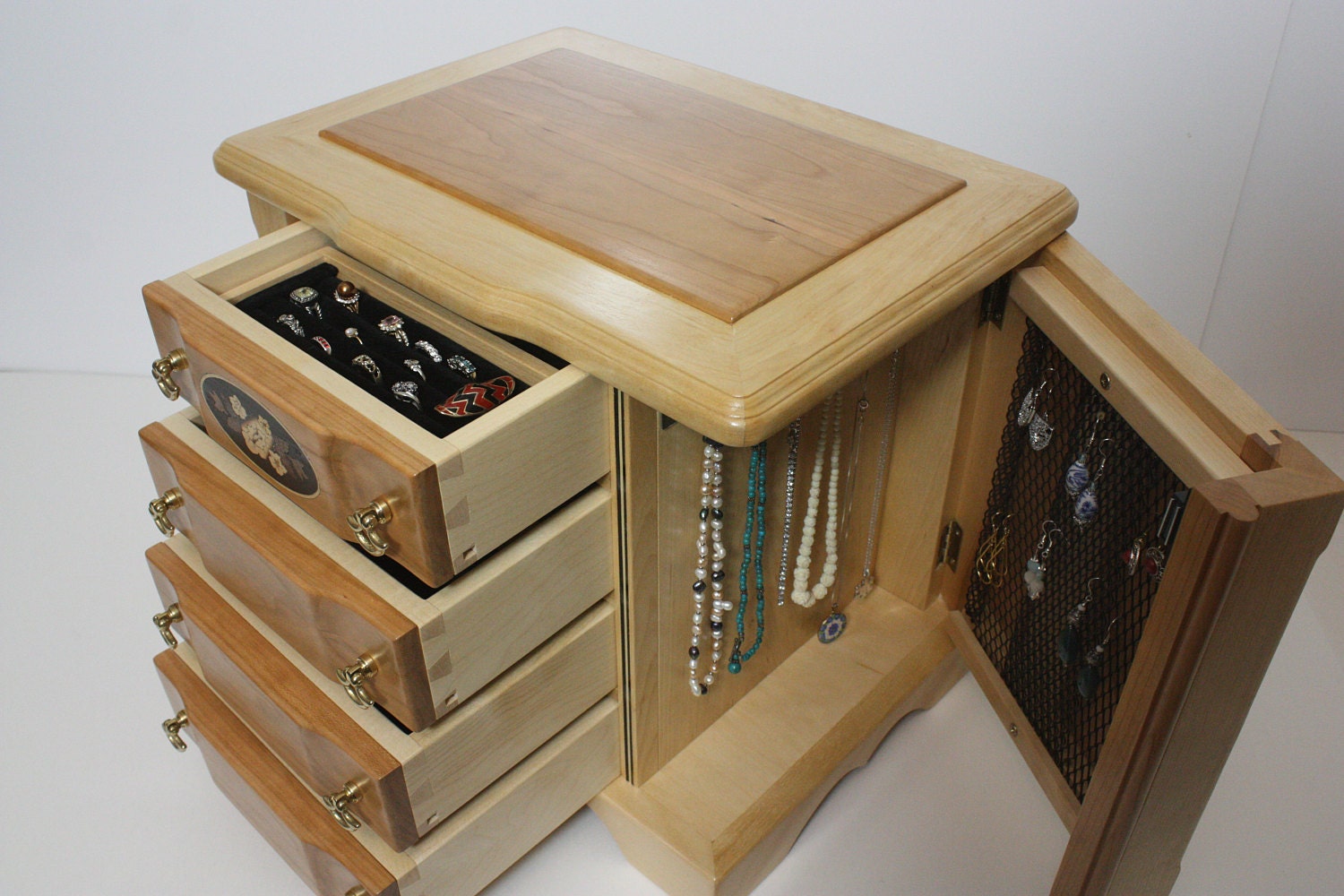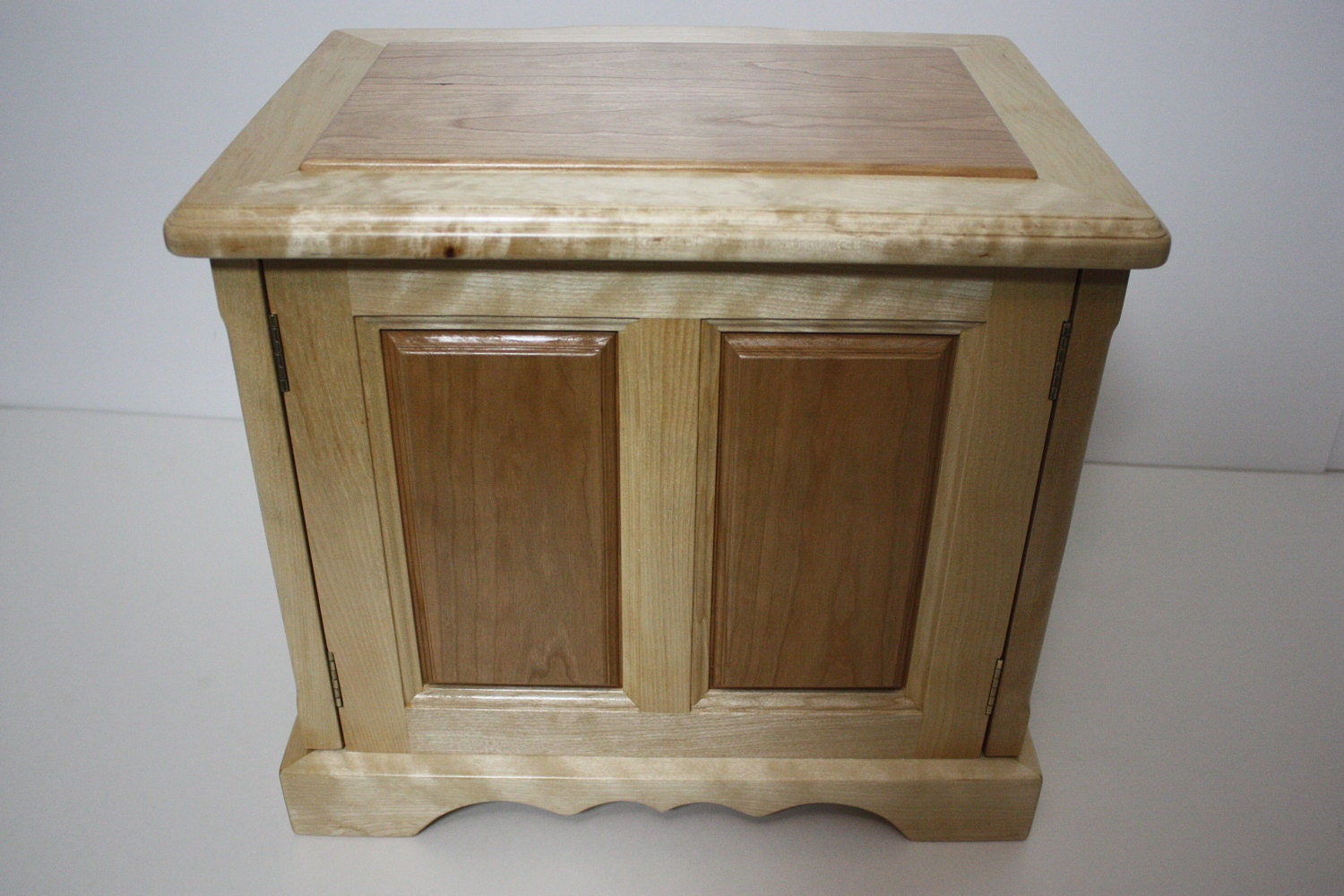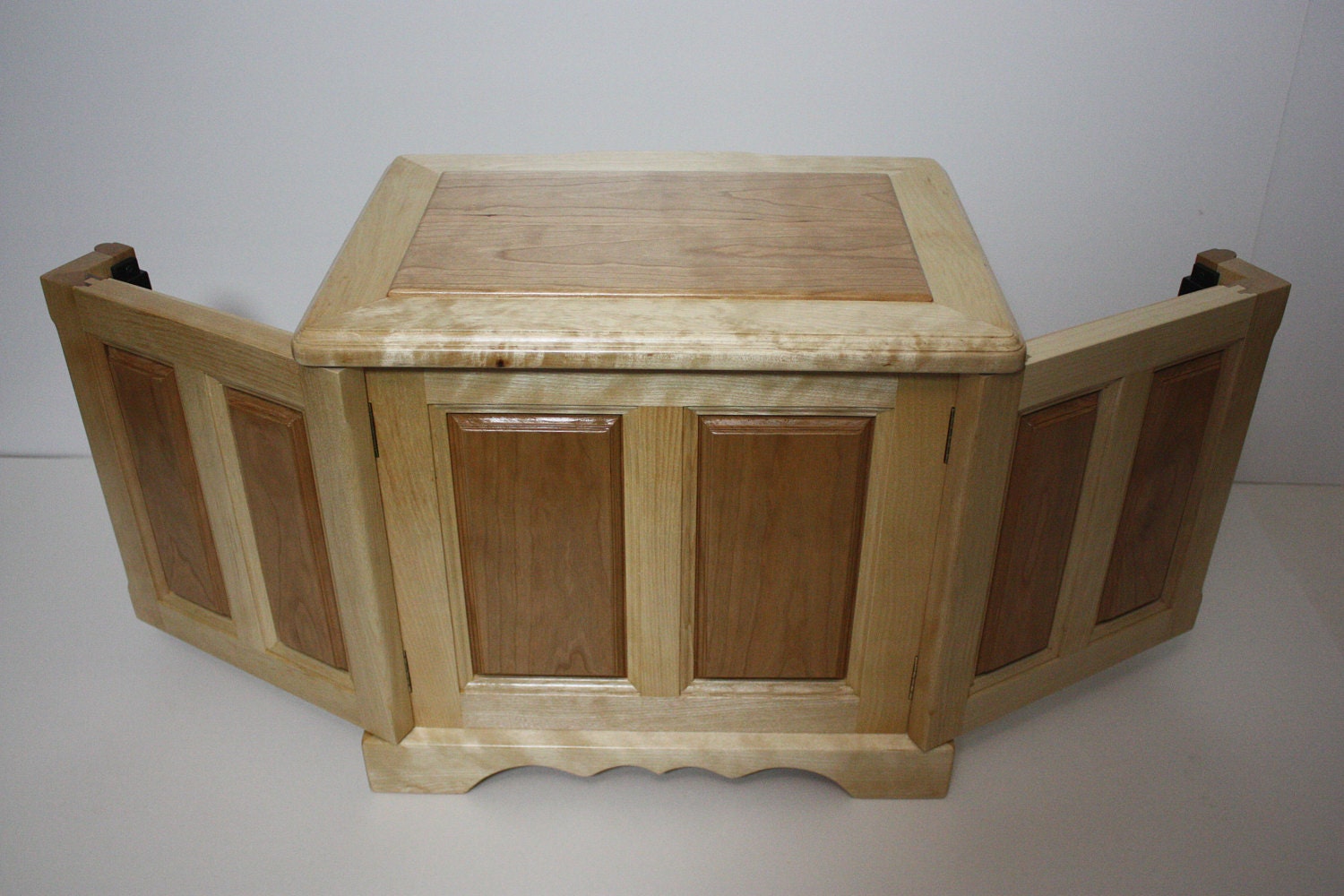 Look at that Curly Grain in the Birch. Pictures don't do it justice.  The Grain and Color in these wood is awesome.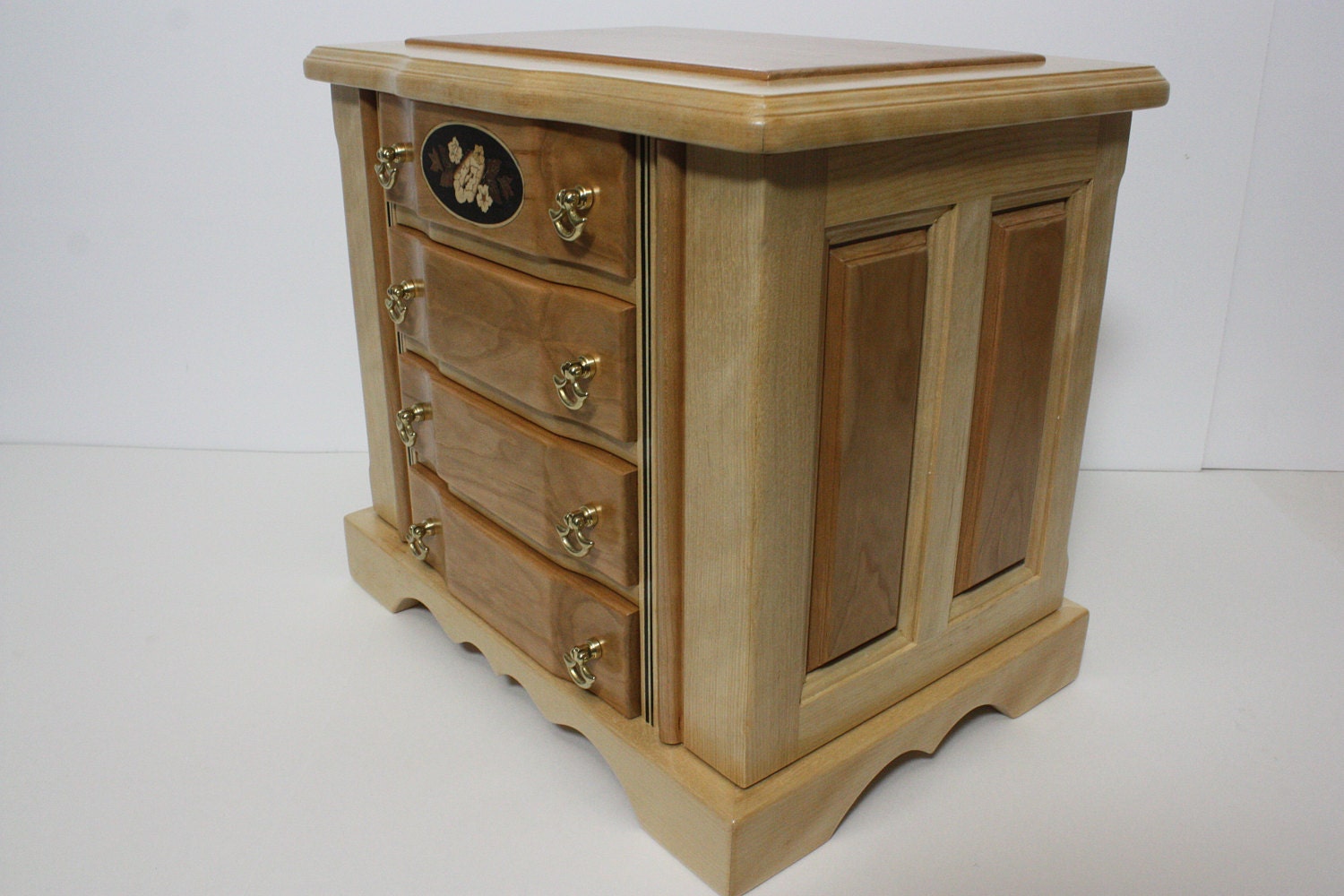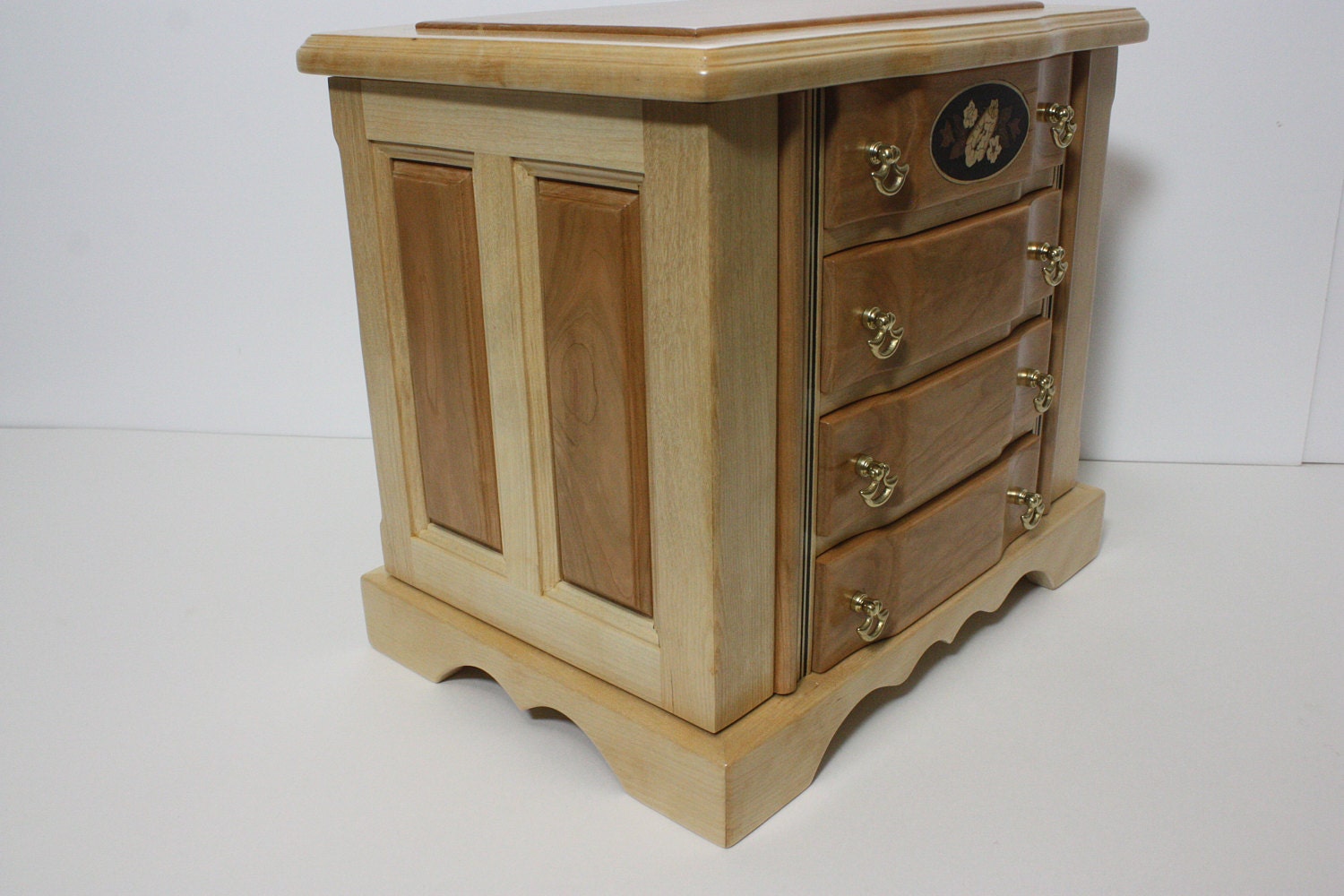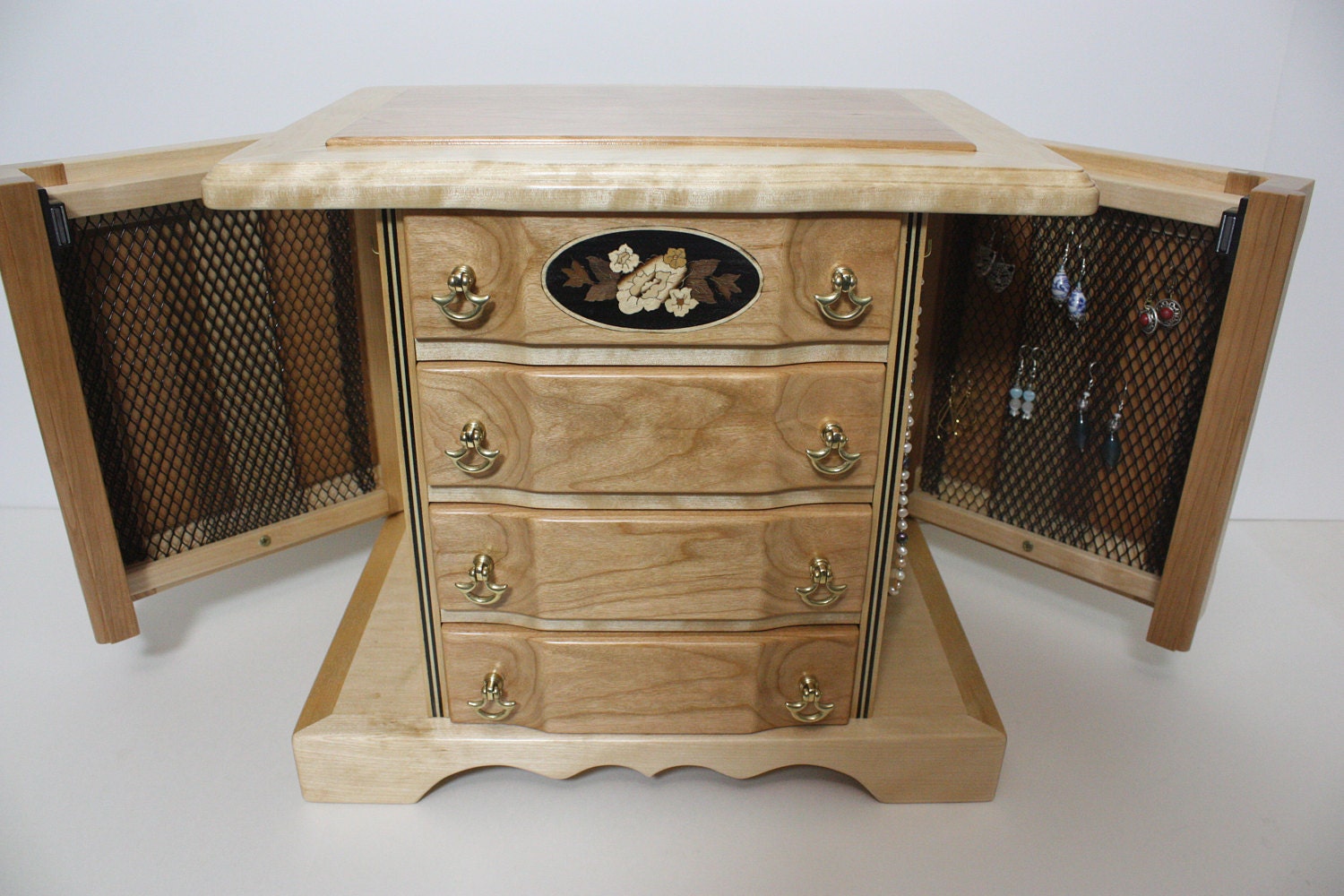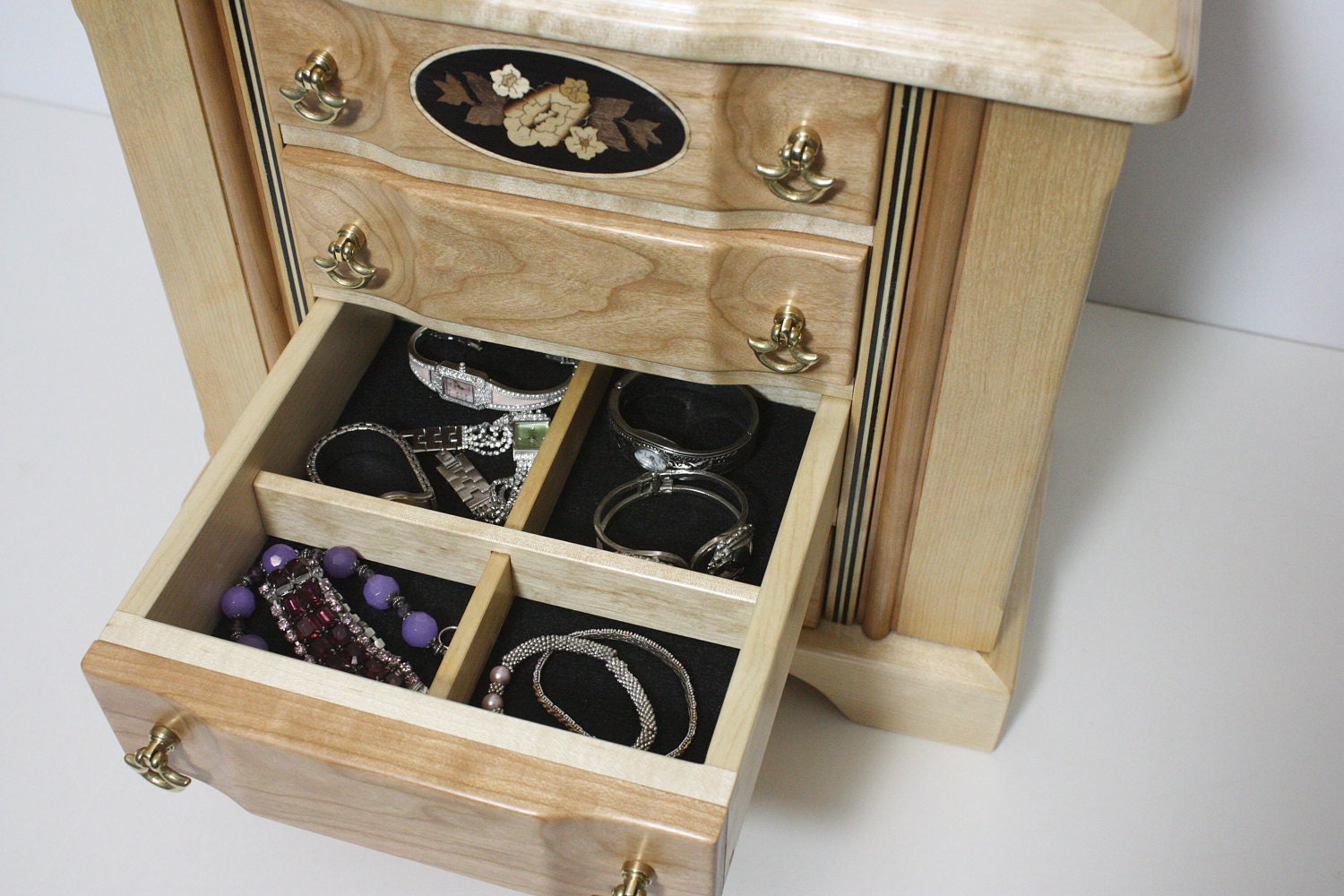 These Large Drawers hold plenty.  The cross divider slides to make the compartments the perfect size.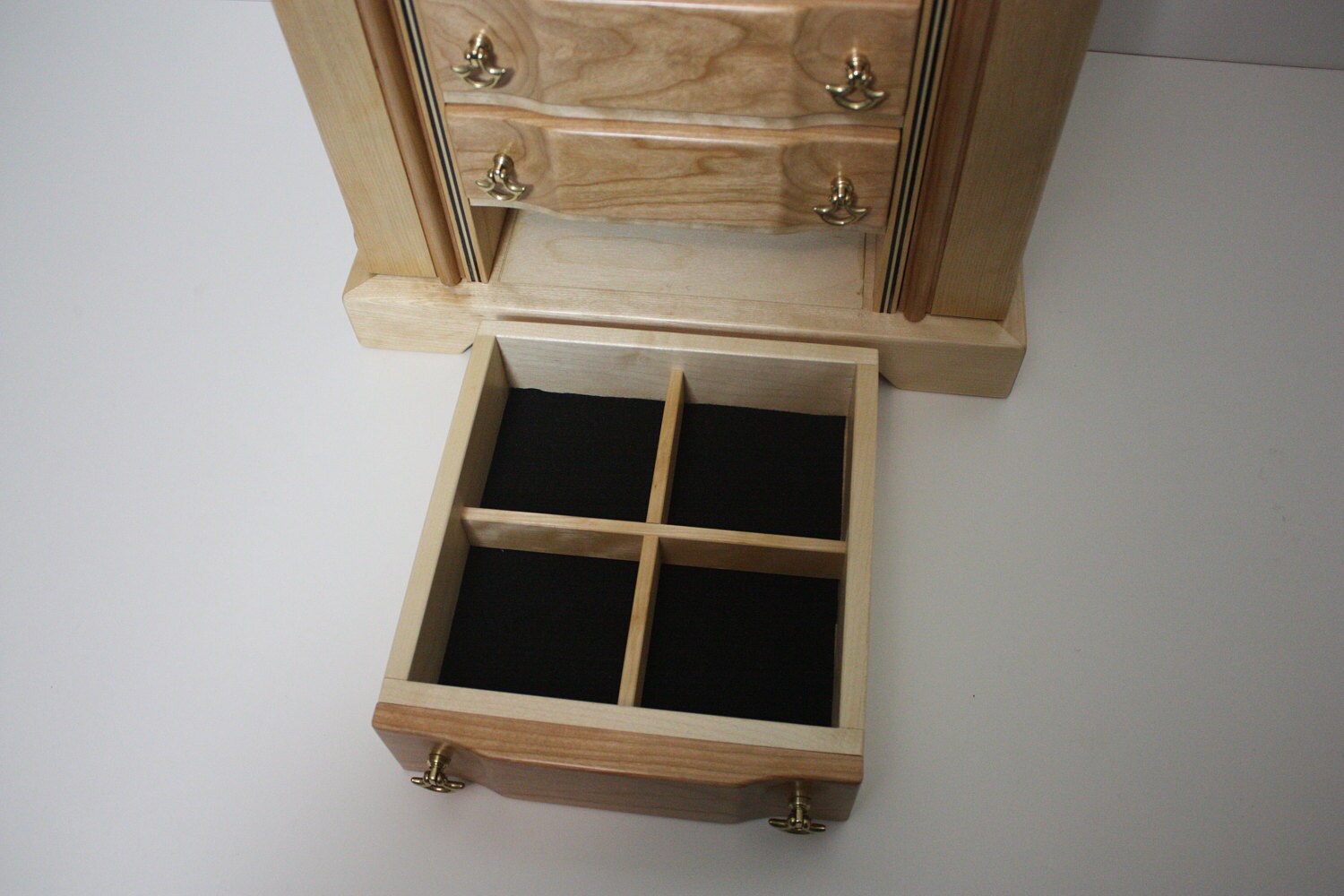 The bottom drawer on both boxes have removable dividers that divide the drawer into 4 equal sections.
You can Purchase or find out more about this box at My Etsy Shop