These Locking Boxes are large enough to hold many of your treasures, but small enough to fit easily on a desk, nightstand, bookshelf. 
Here's some pictures to show you the features and size. The pictures don't do them justice. The depth of the grain and the color can only be seen in person.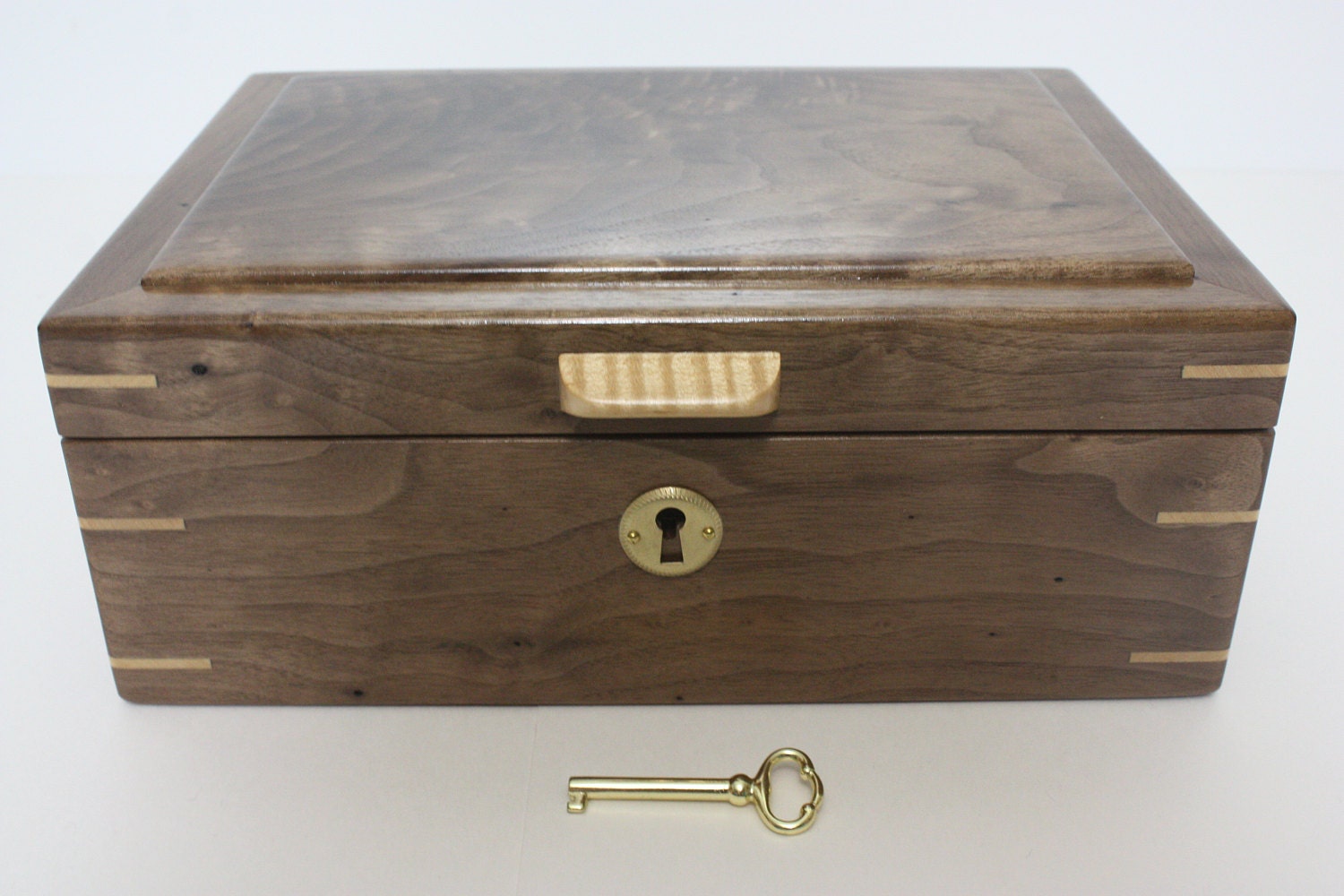 Handmade Locking Rustic Walnut Wood Box
I bought this Walnut rough so I couldn't see it till I planed it. Beautiful Color, Open Wild Grain, 'Freckled' with small knots.  I think it gives it a Rustic look. At the end of one board I found the nice piece I used for the Lid.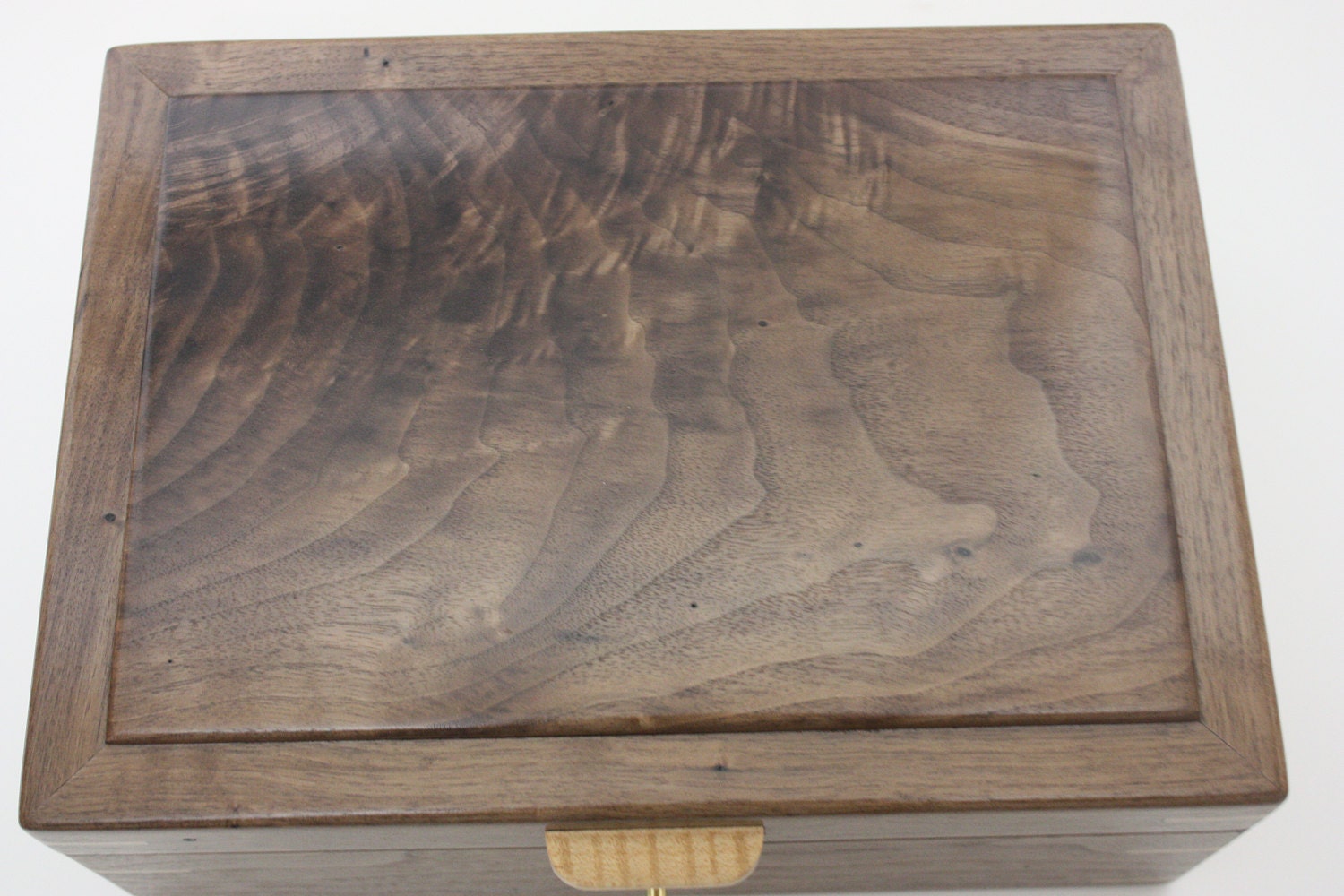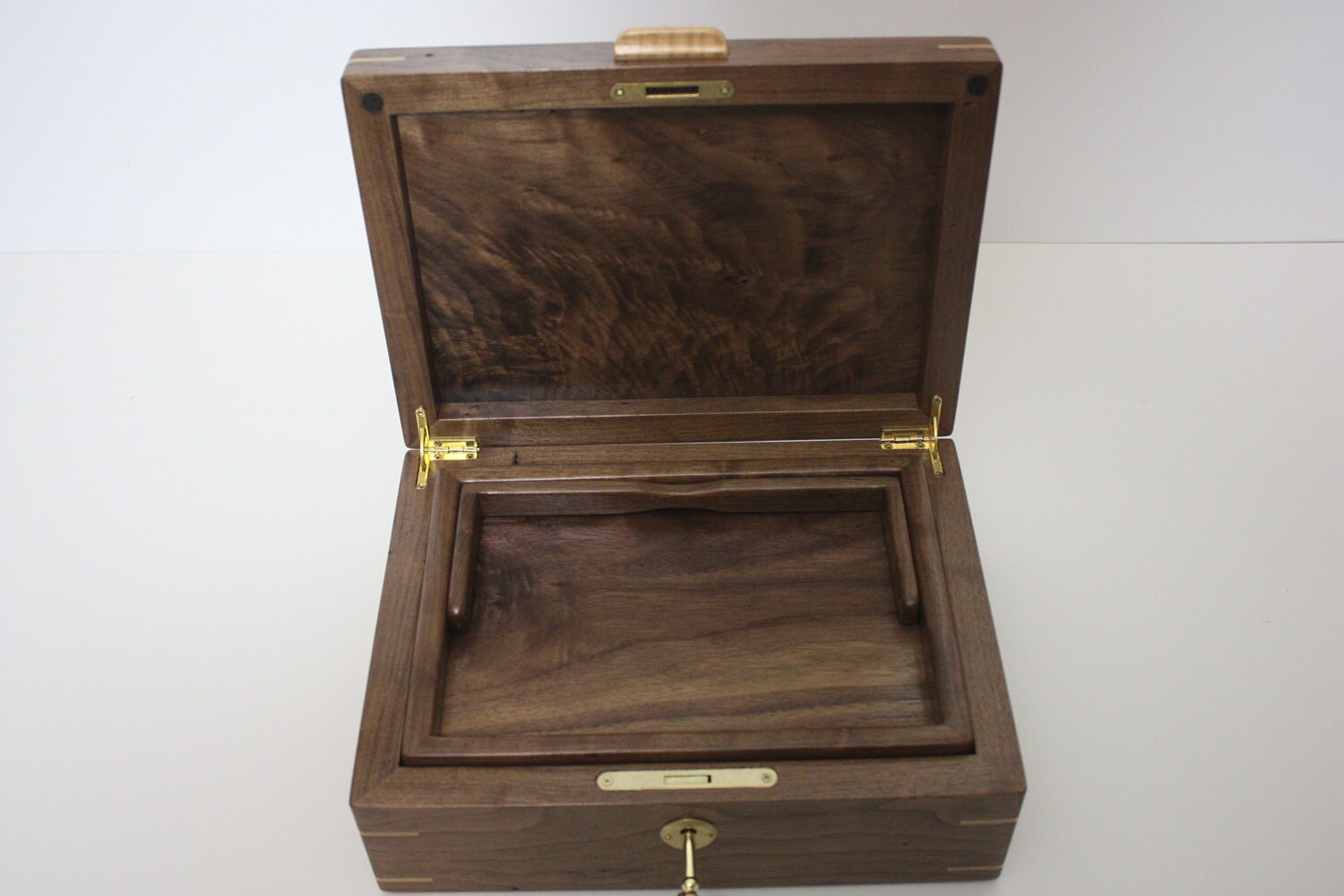 Quadrant Hinges hold the lid open.  Lift Out Tray has a handle that swings down so you can store large objects in it.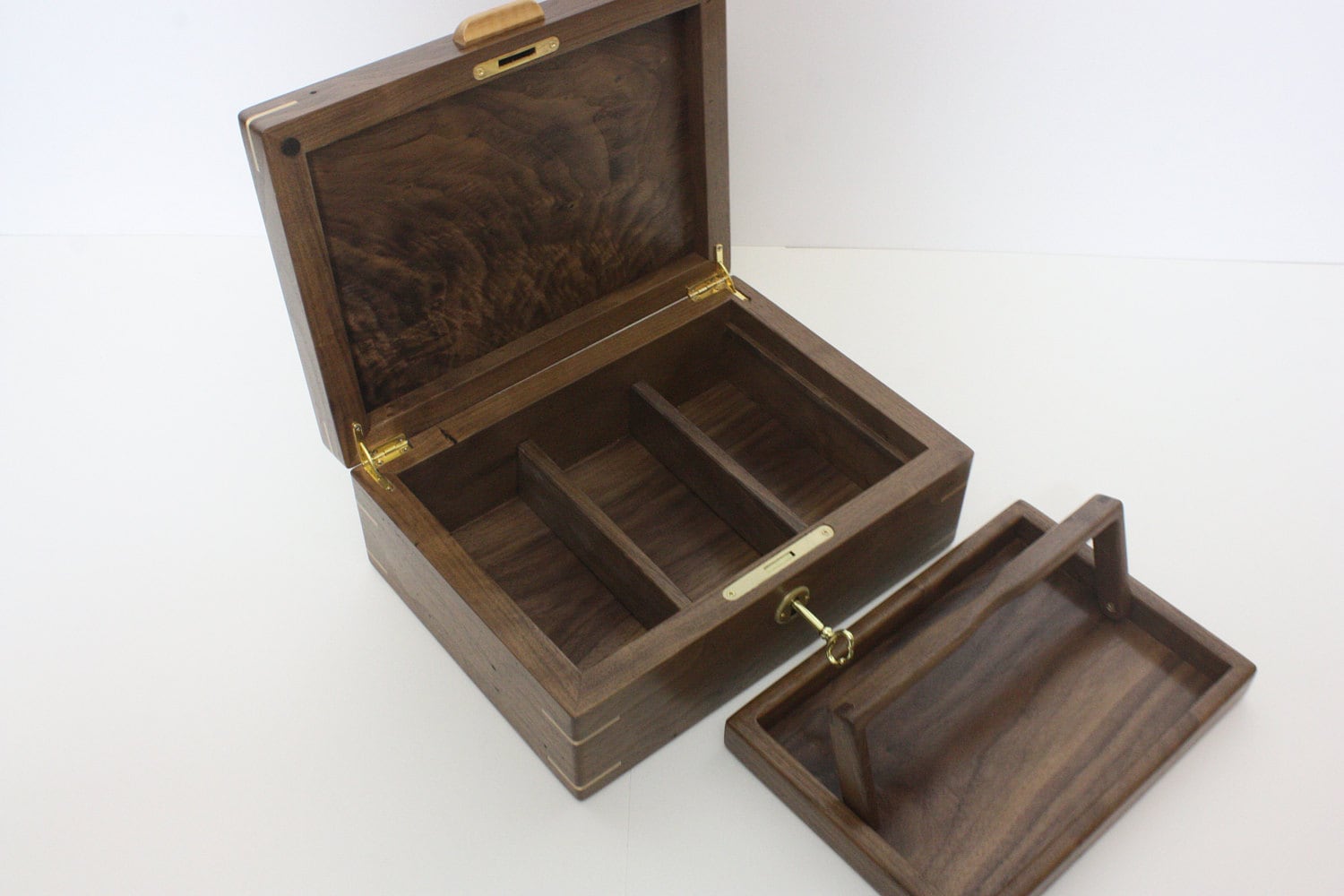 The dividers are Adjustable and Removable. They have felf and small screws on one end to adjust the tightness of them.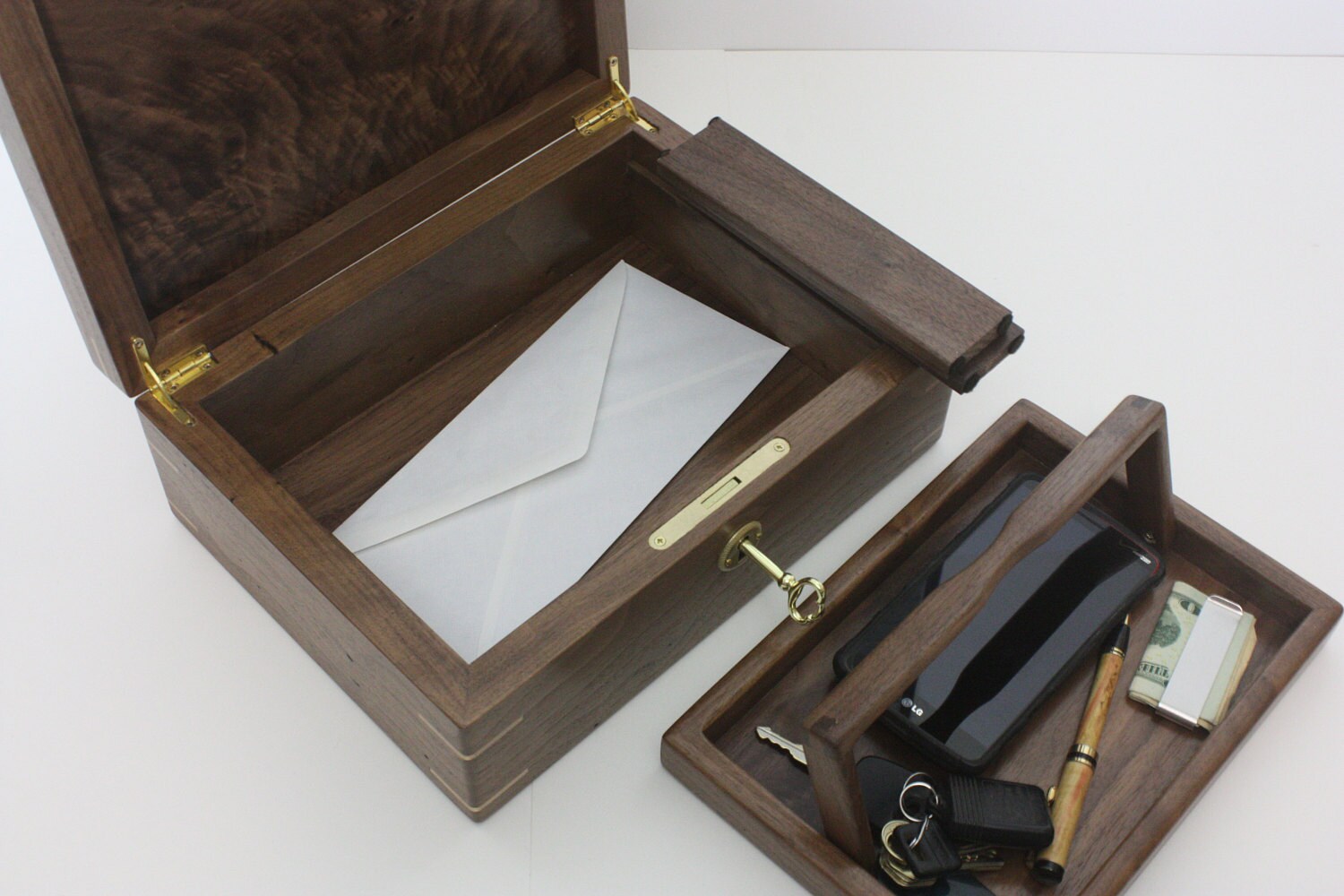 I through a few items in to give you an idea of the size.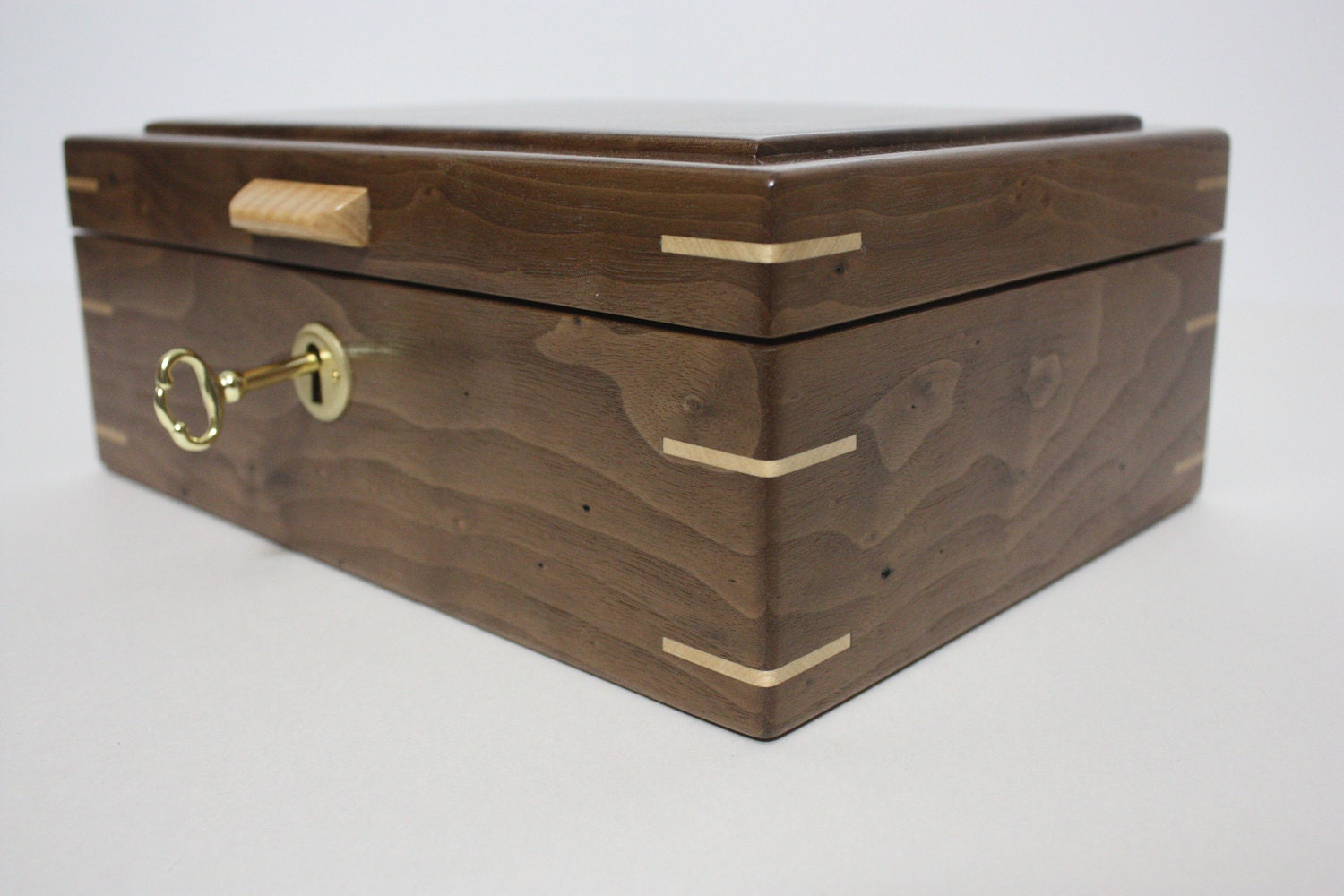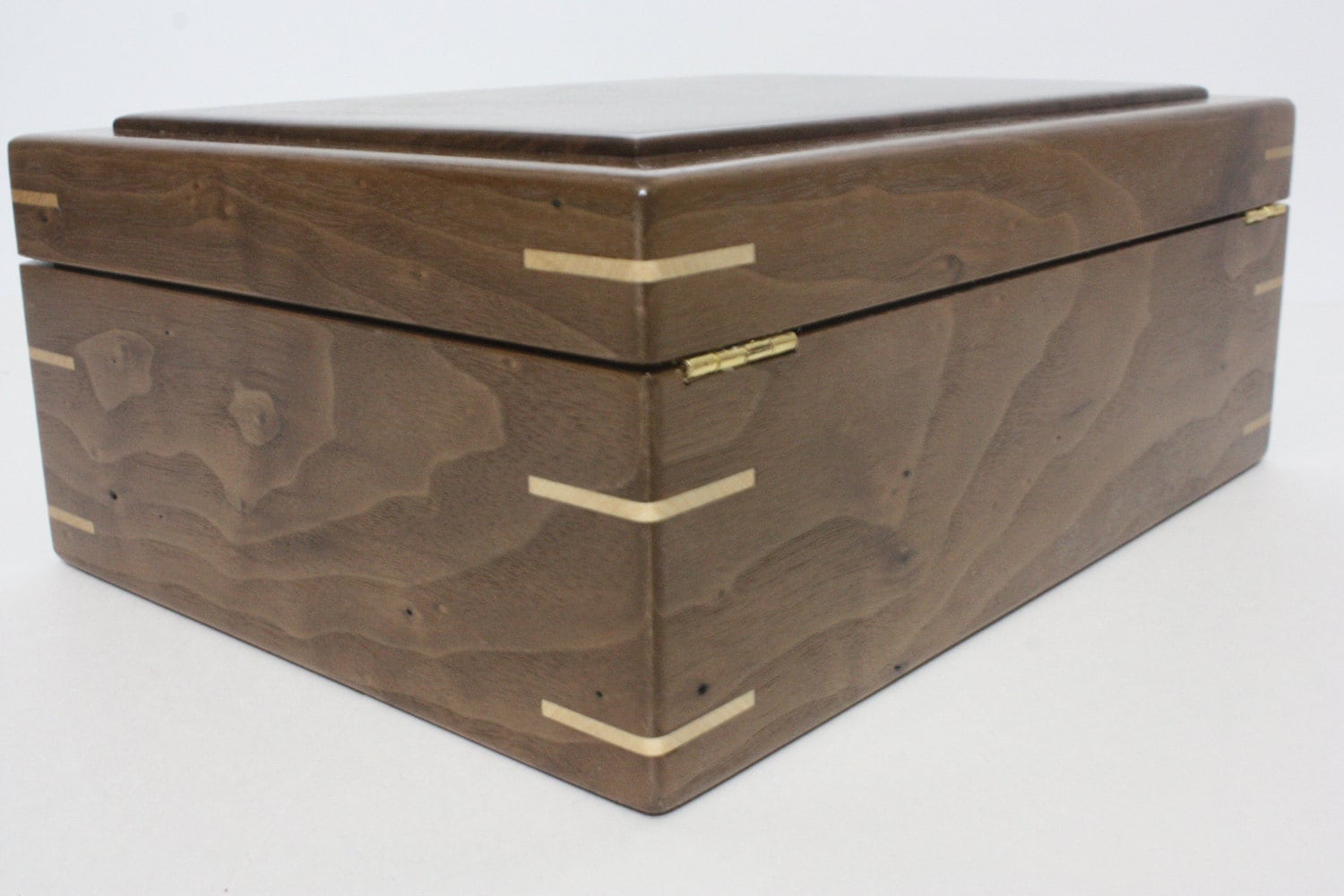 You can find out more about this box or purchase it at My Etsy Shop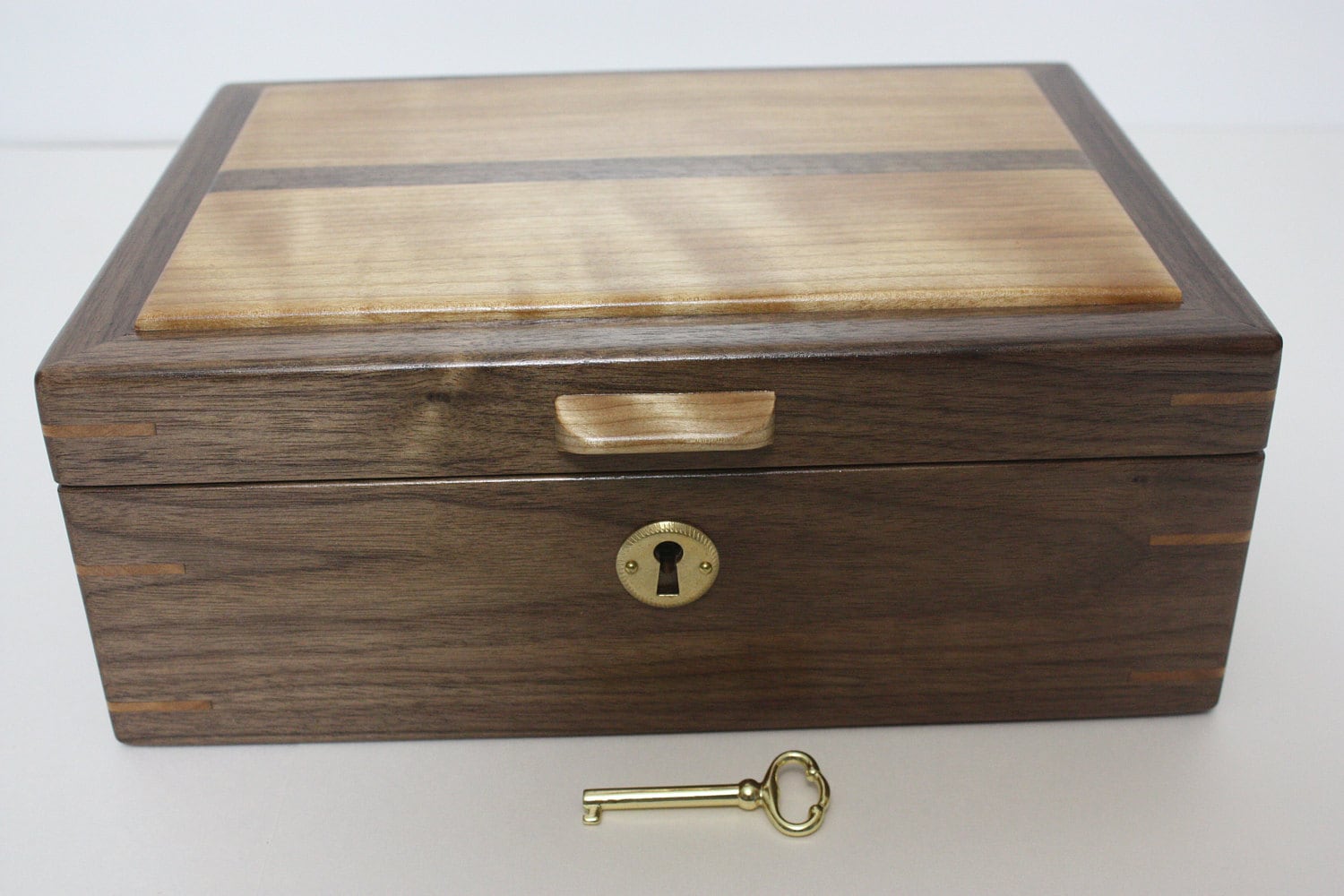 Handmade Locking Black Walnut with Curly Maple Lid
I had this beautiful piece of Curly Red Birch and Black Walnut and Red Birch look real good together. I think so anyway.  I thought I dress it up with a fat inlay down the center.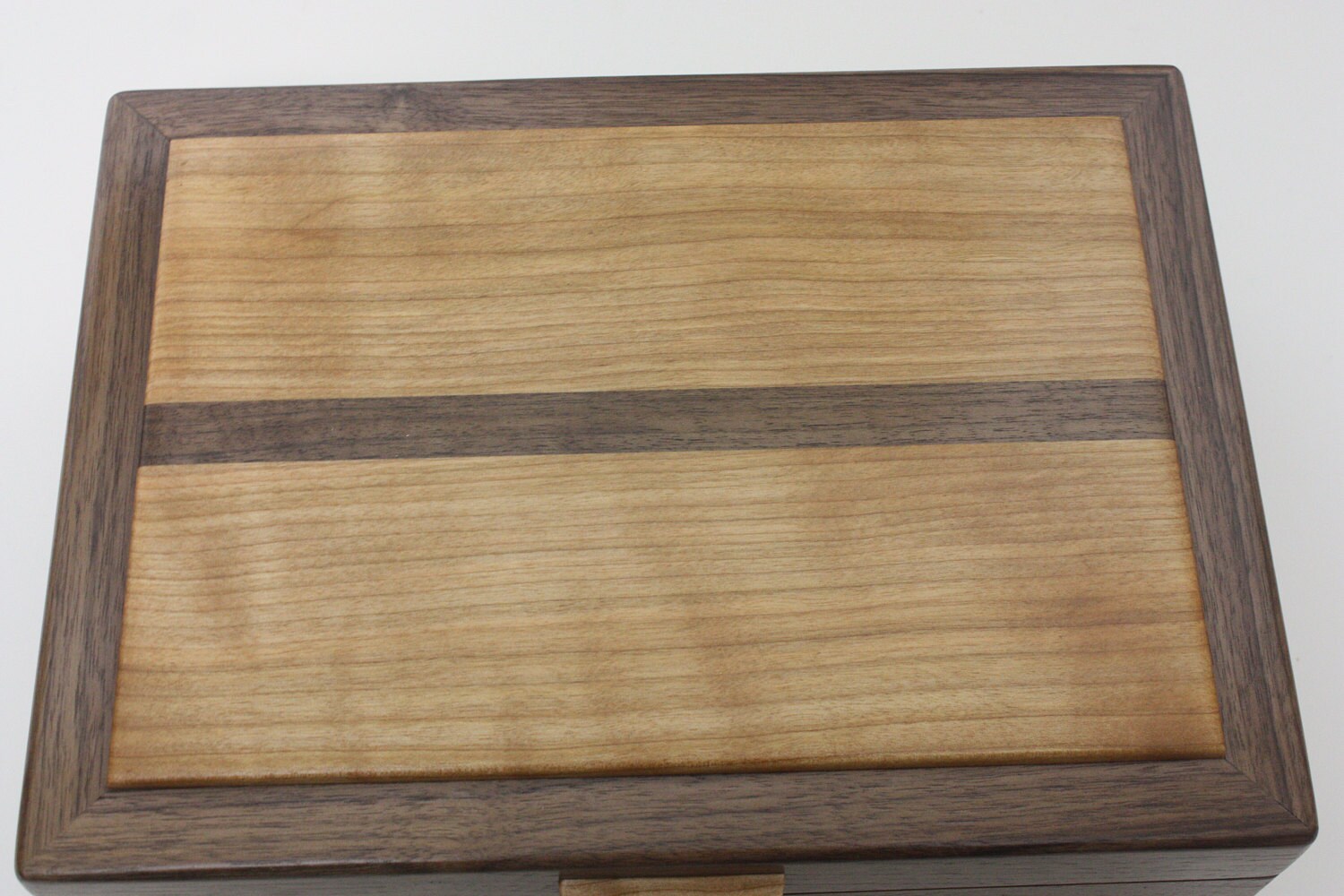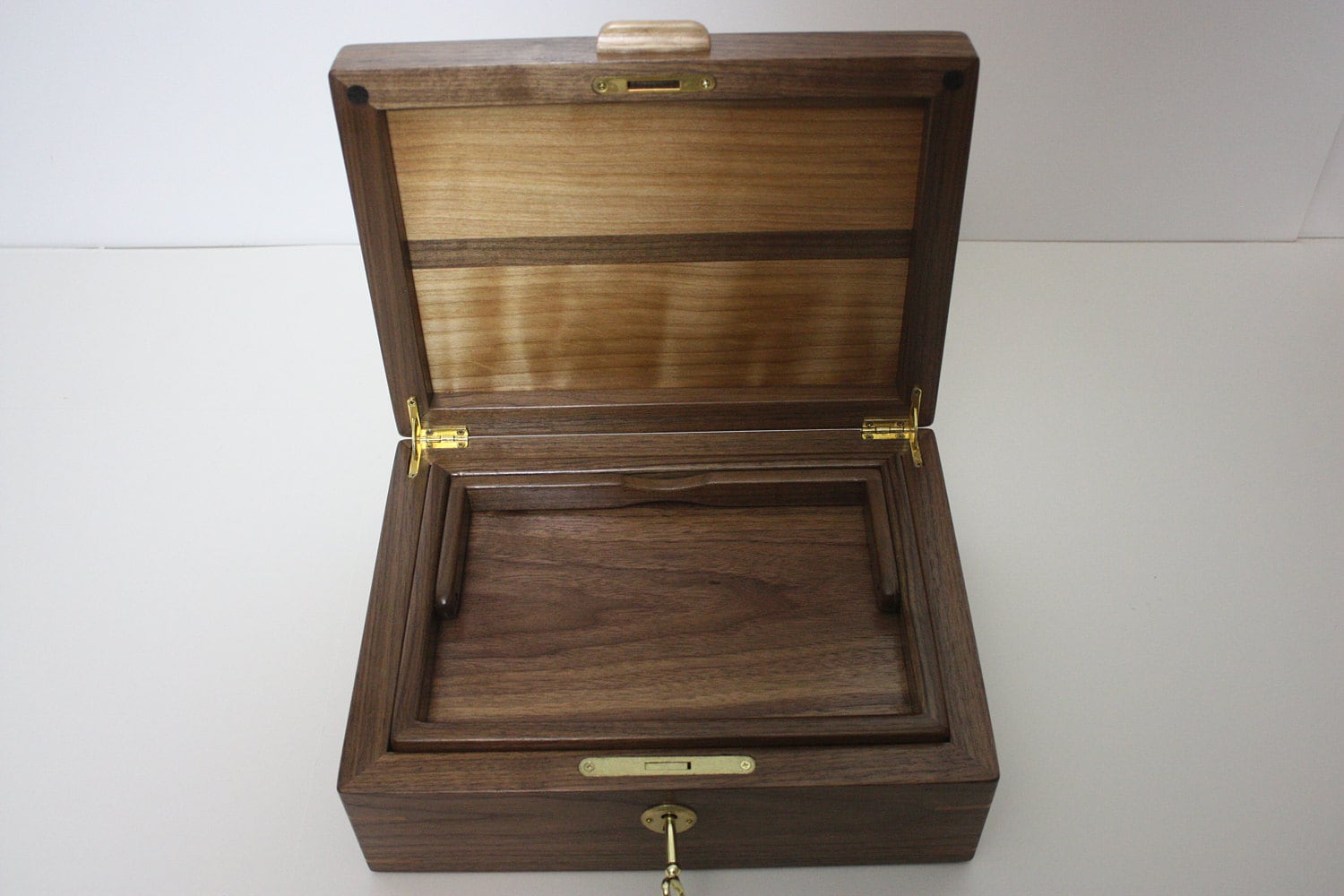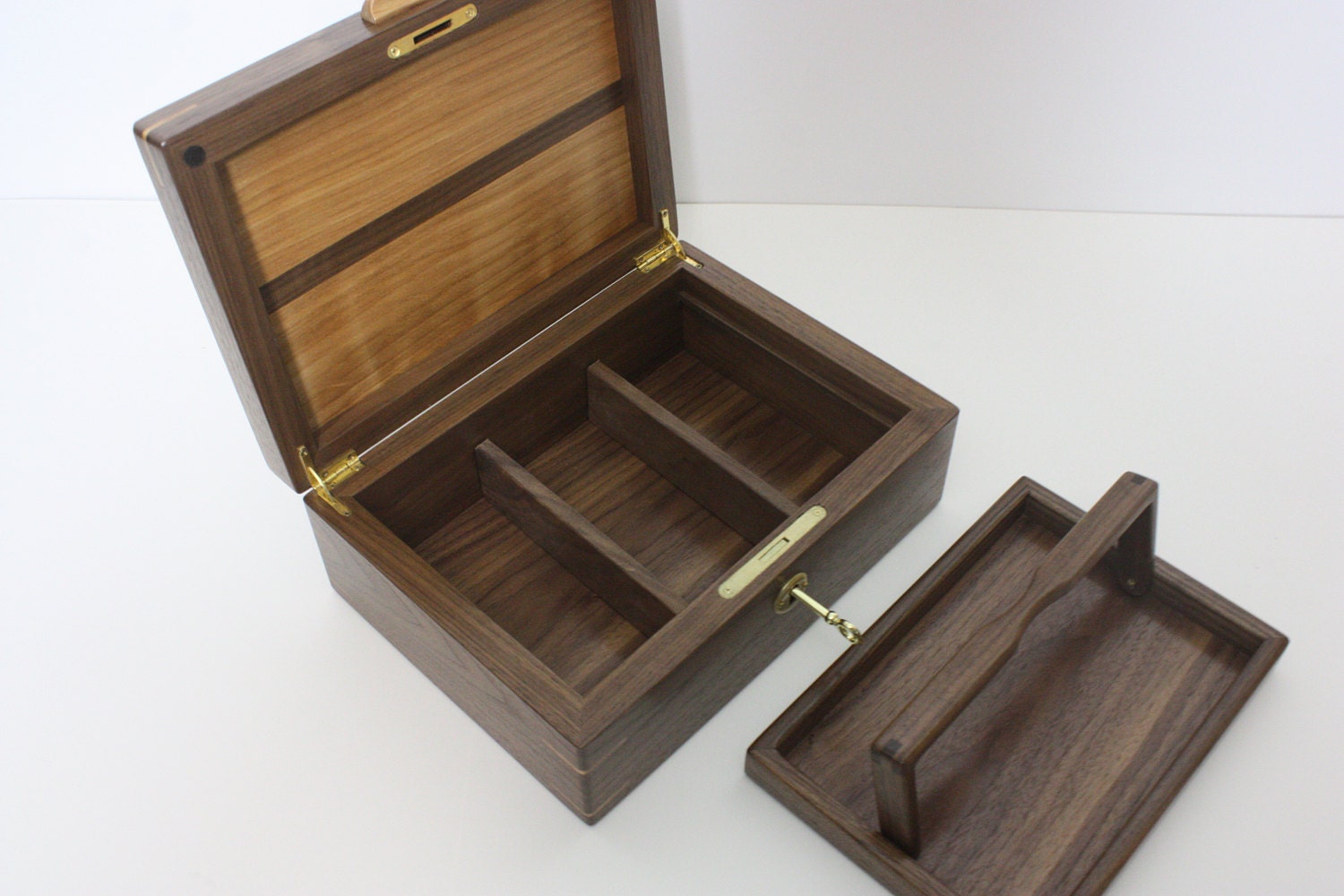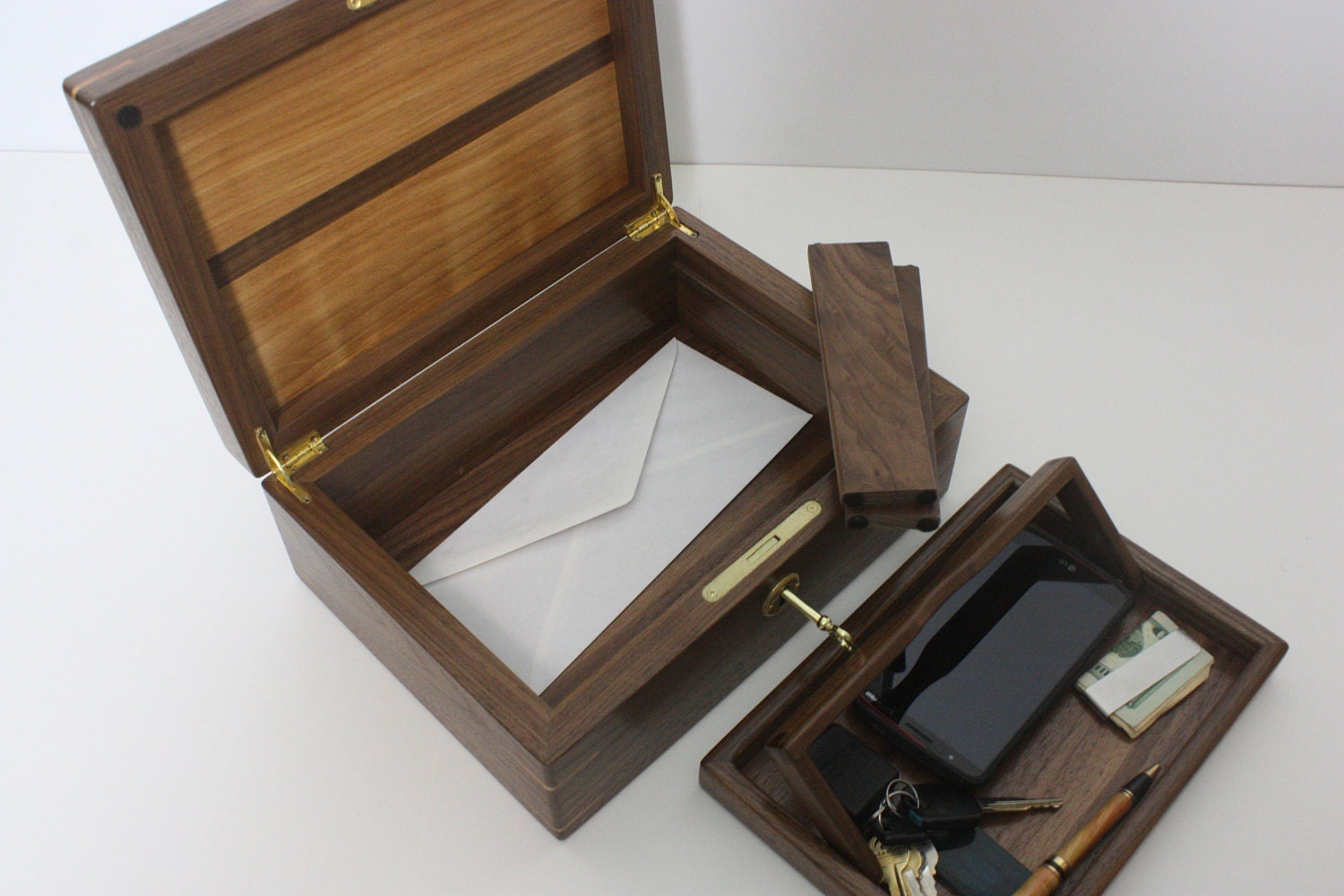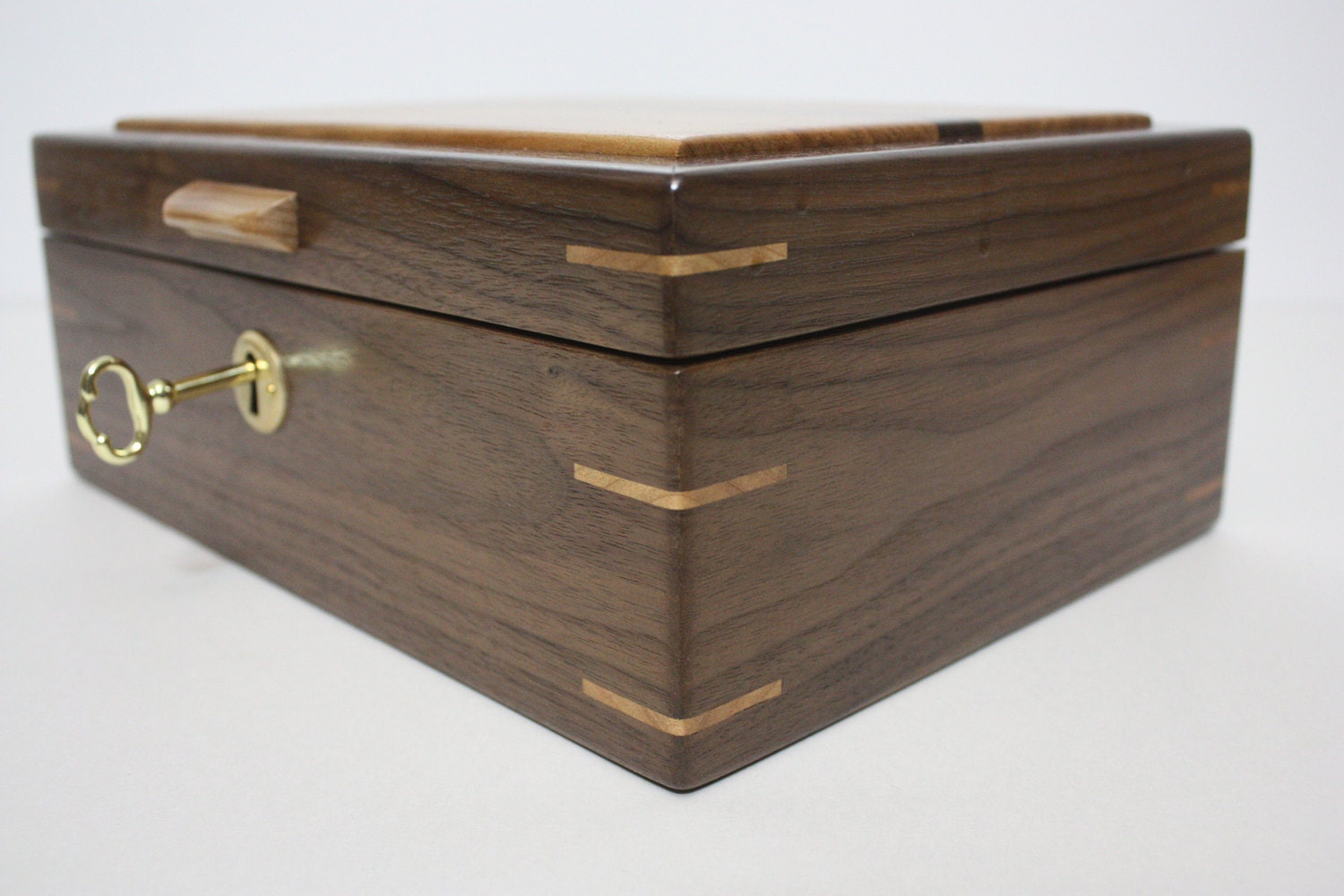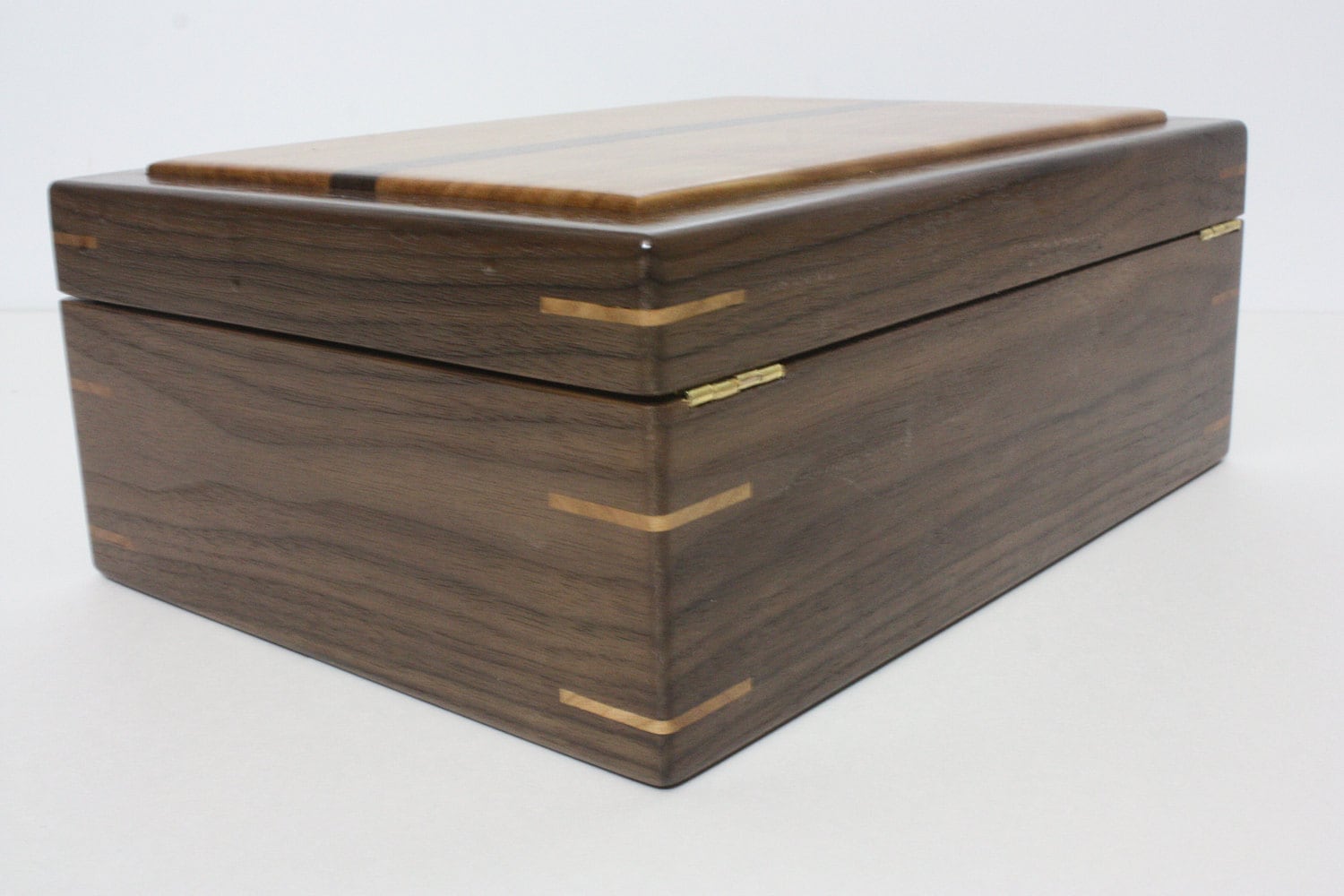 You can find out more about this box or Purchase it at My Etsy Shop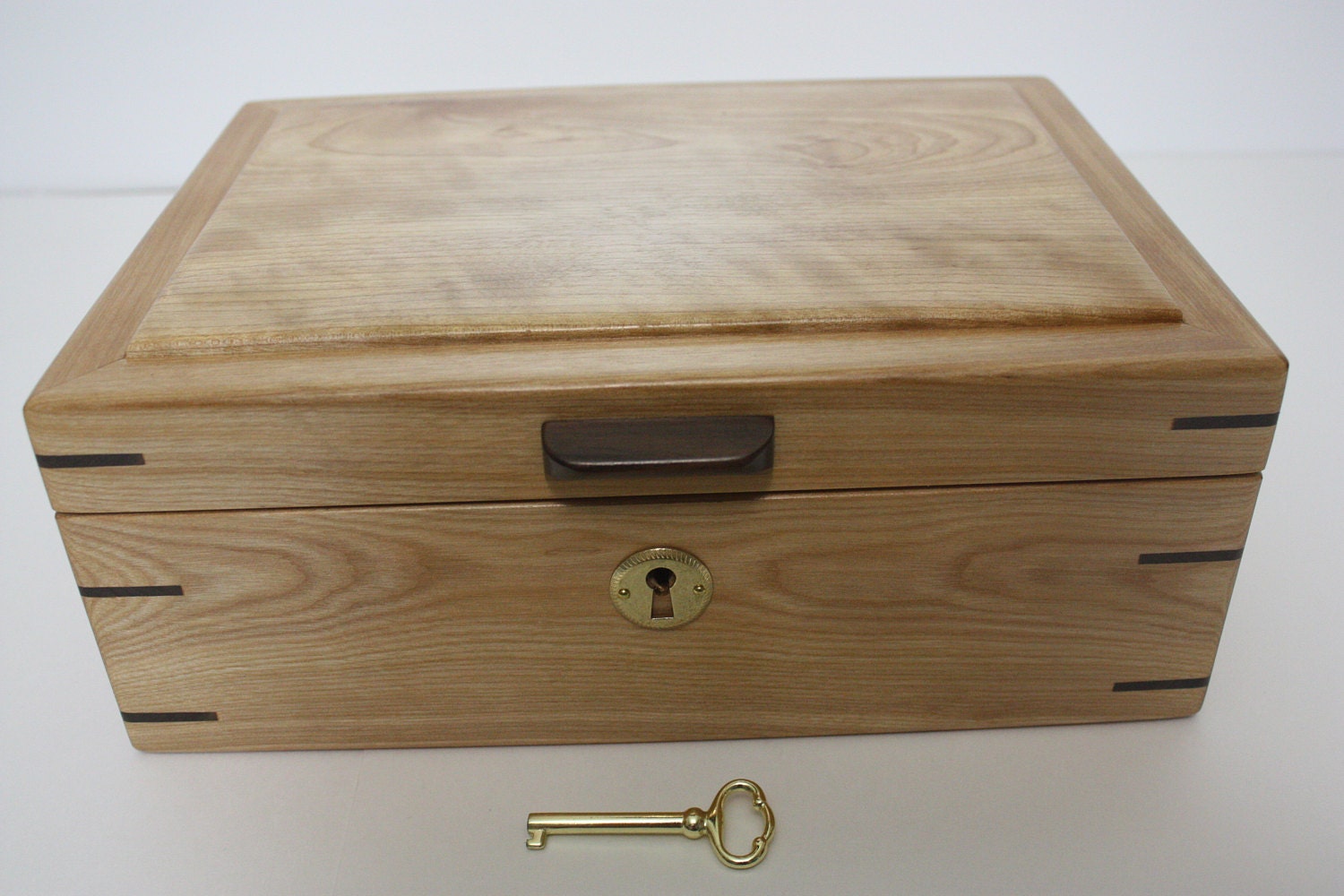 Handmade Locking Red Birch Box with Black Walnut Accents 
Red Birch has Awesome Grain and Color. LOOK!  It's so hard, heavy, solid and durable it made some of the best Baseball Bats I ever owned.  Worthy of making a Heirloom Box out of.  Looks nice with the Black Walnut handle and corner splines.  She's a beauty!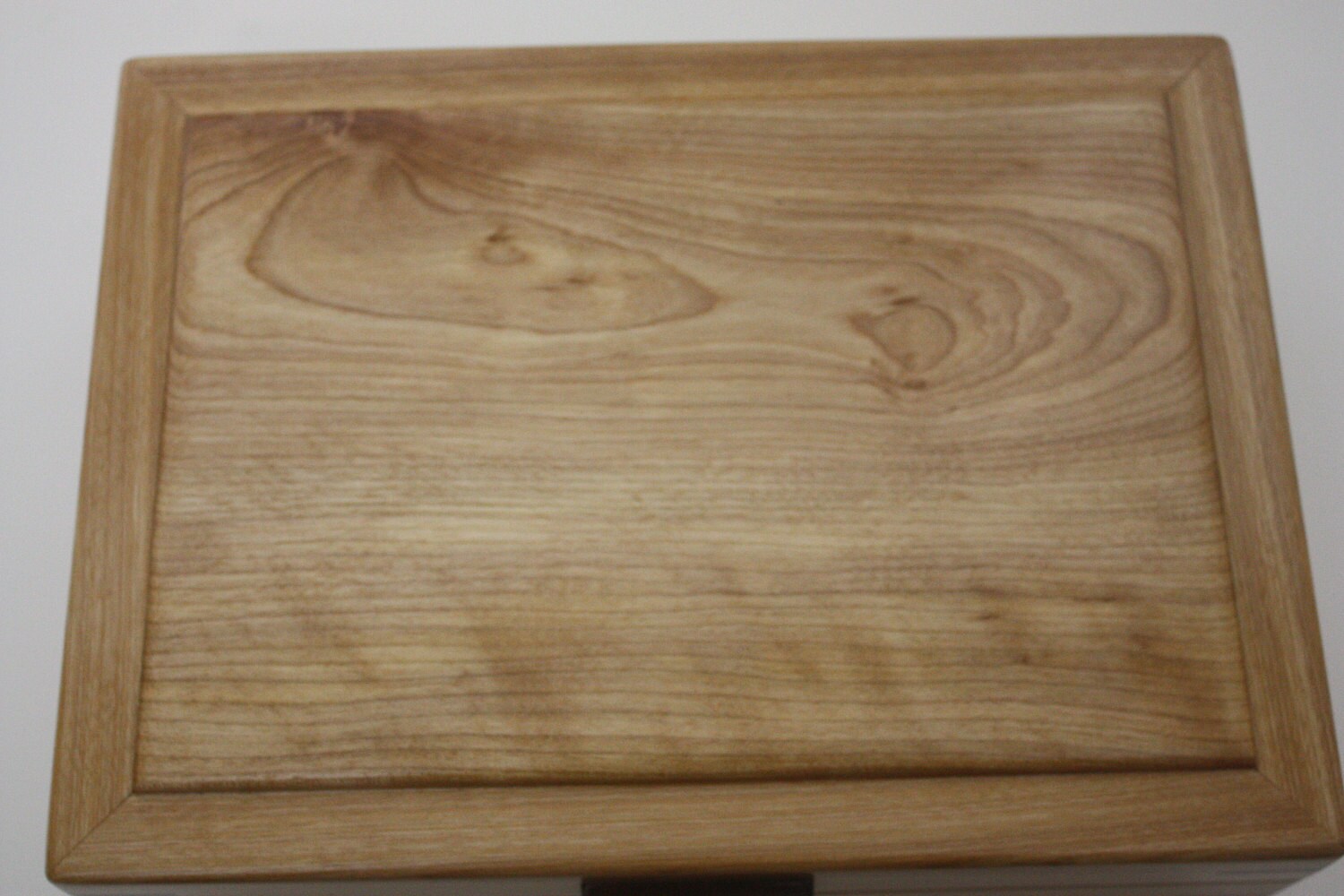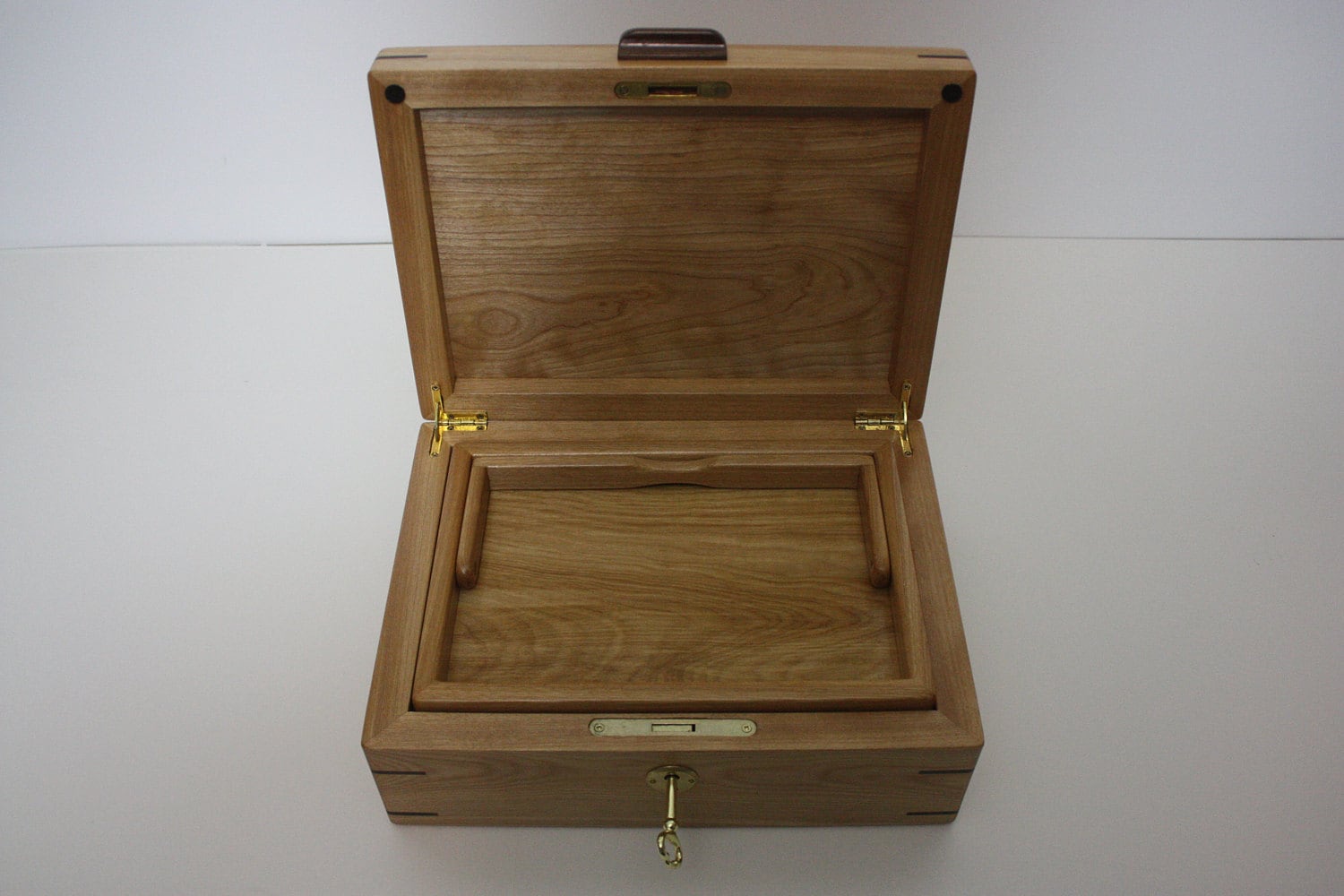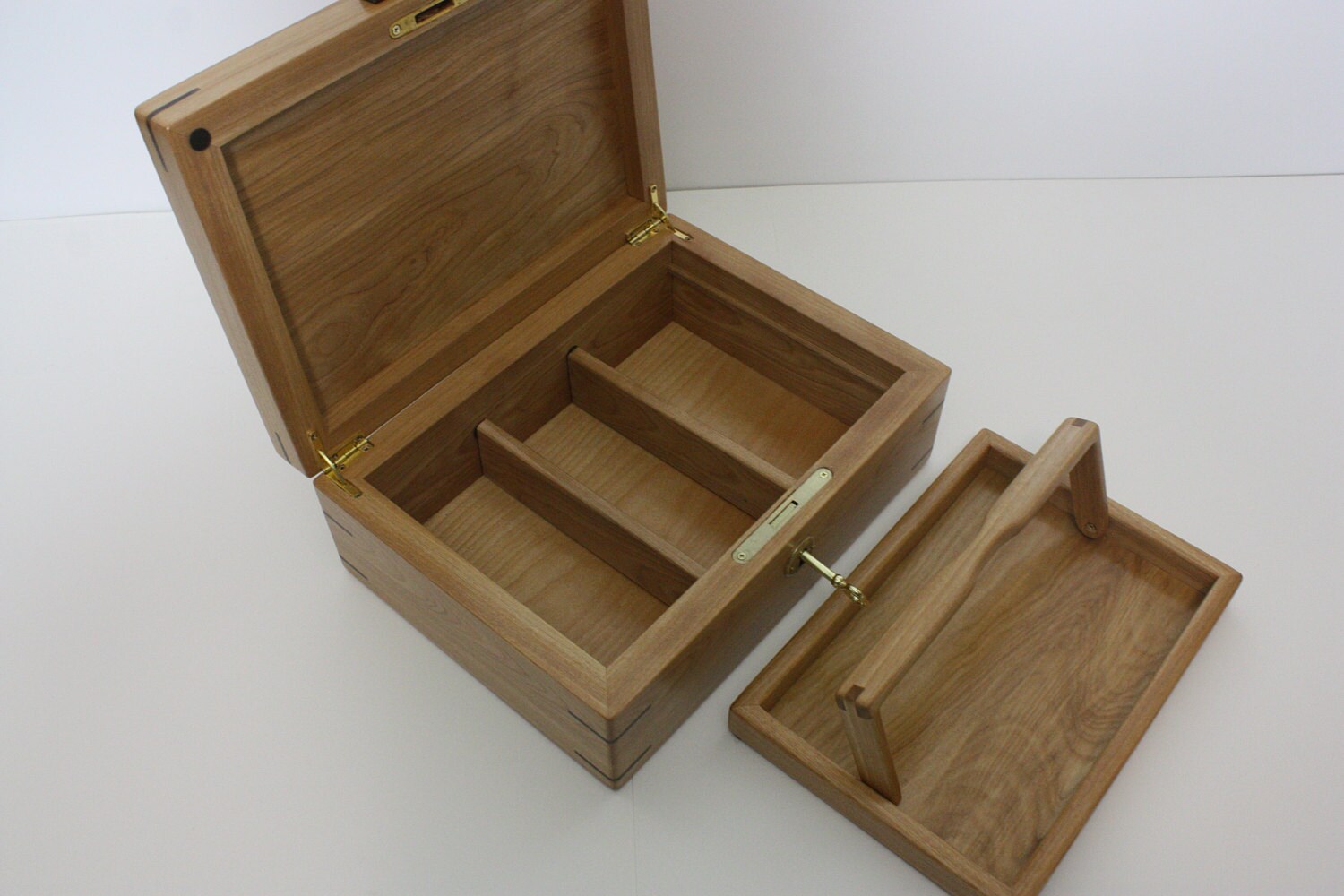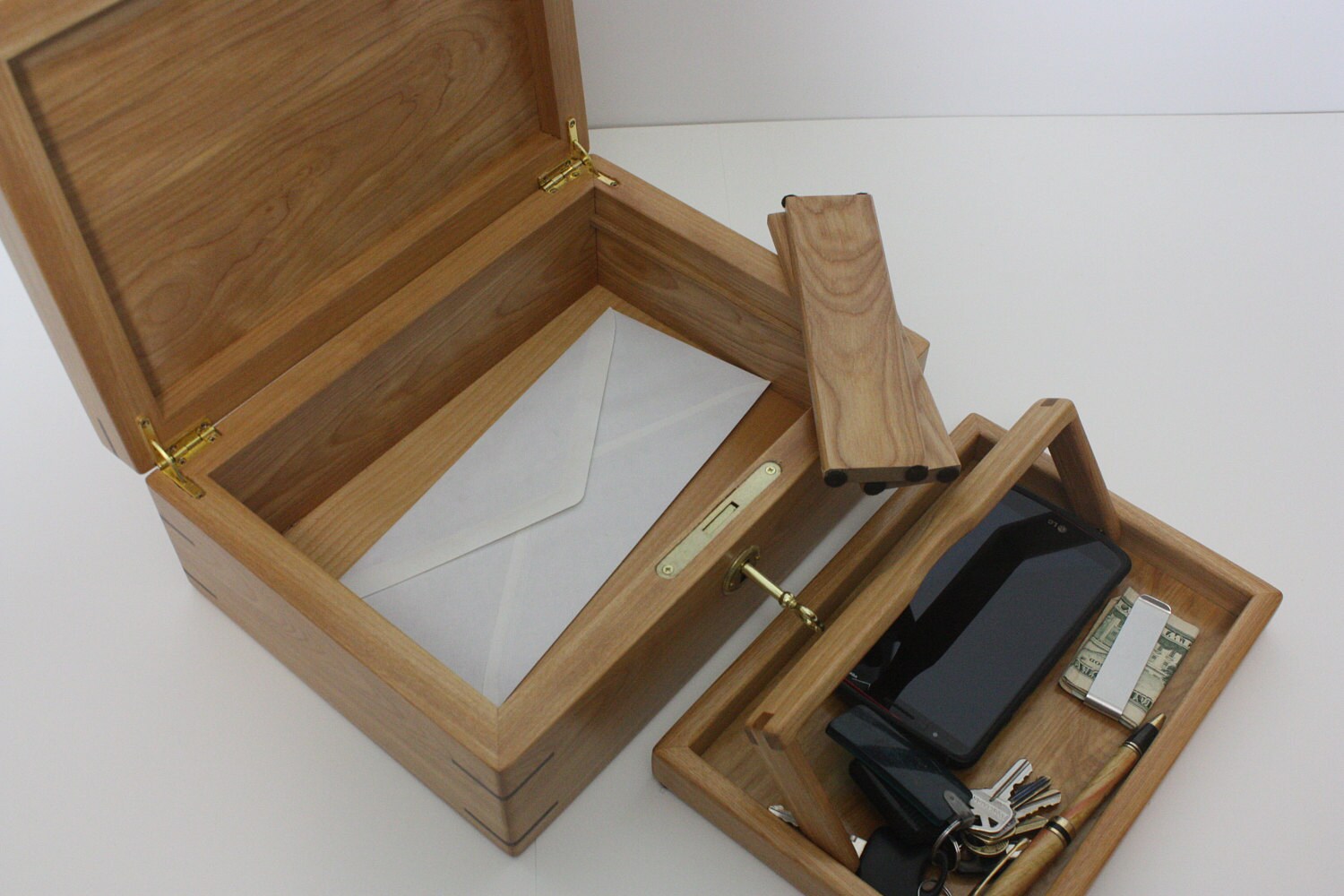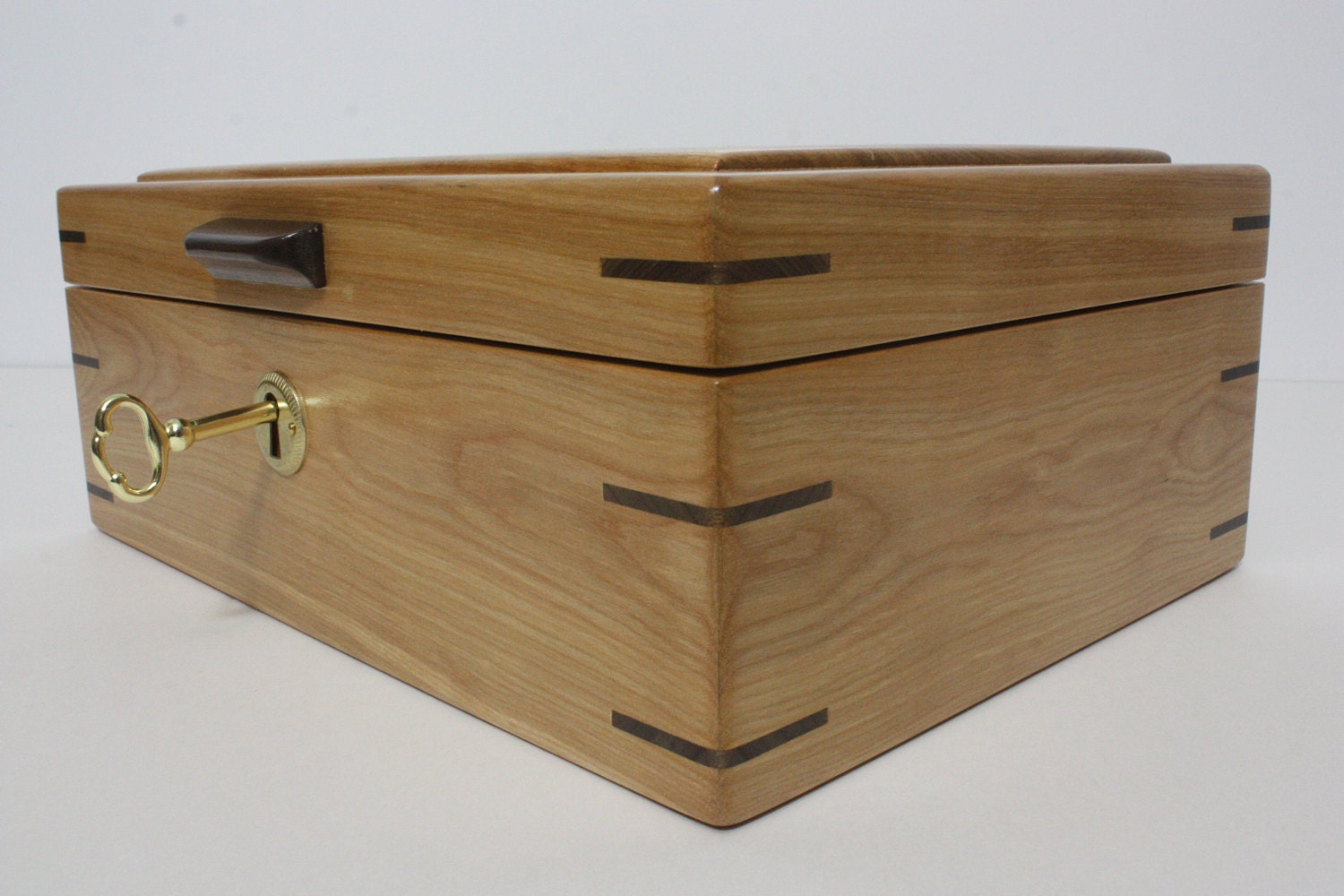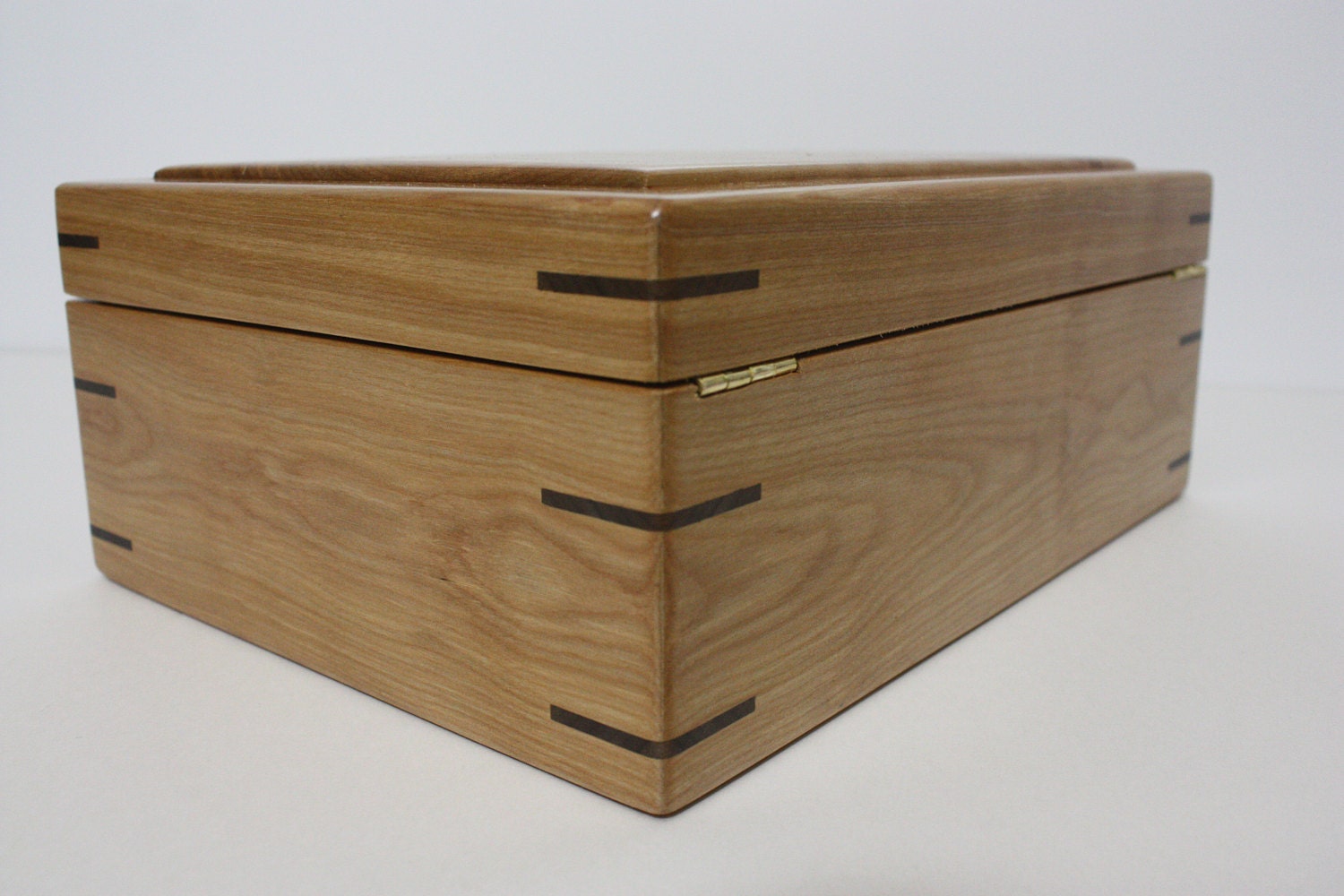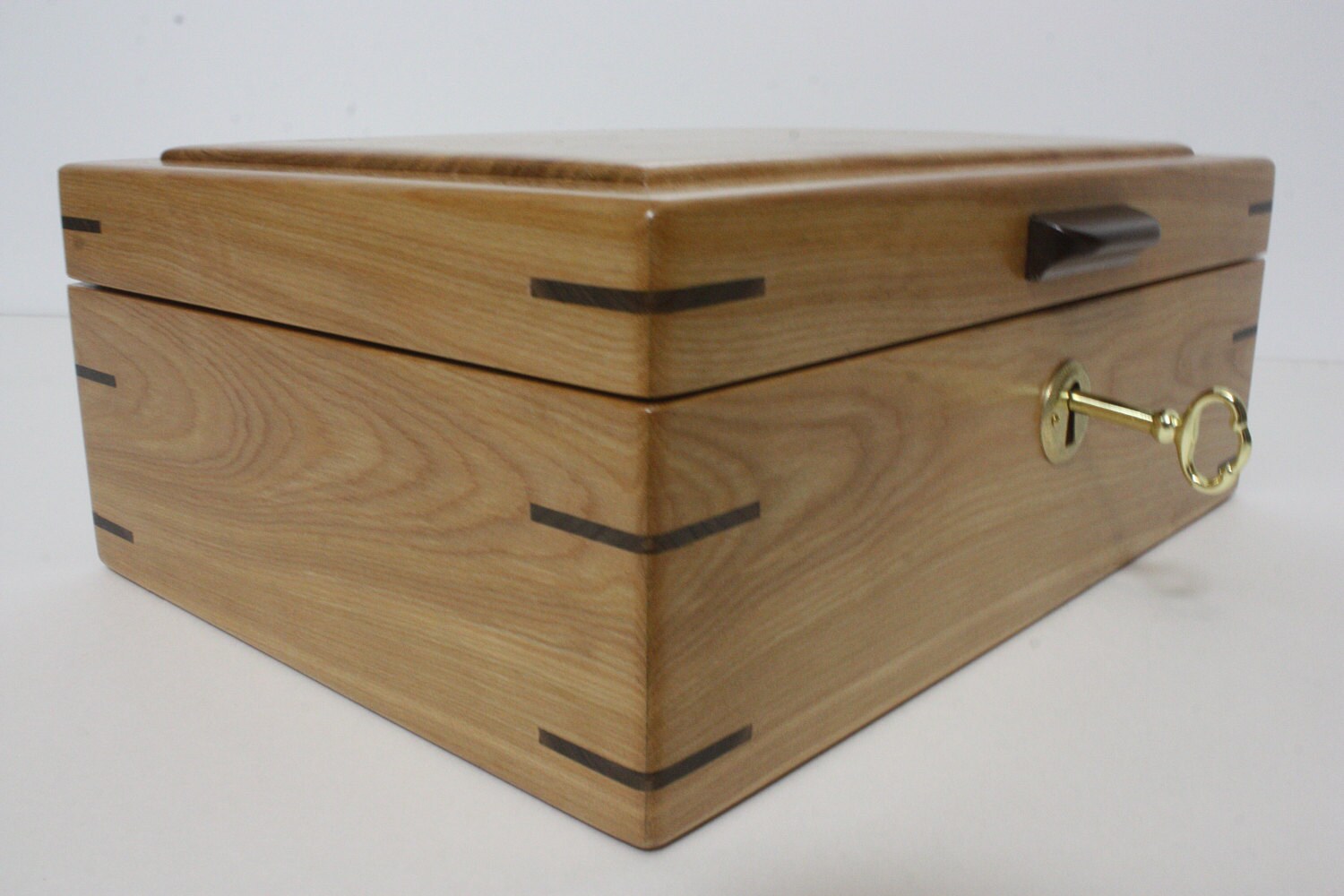 You can find out more about this box or Purchase it at My Etsy Shop