I'm finally strong enough to start making sawdust! I'm so happy! This Spinal Cord injury is taking a lot longer to heal than I was hoping for.  But I was told it would take a year or maybe a little longer to heal. Damb doctors might be right.
I'm starting off with making some Valet Trays.  I had a request to make a Valet or as he calls it a 'Grab and Go' Tray.  It is going be divided into compartments to hold his keys, wallet, eyeglasses, flashlight, pepper spray, bullet pouch, and a pen. There will be a slot in the back that you can stand a Smart Phone or a Tablet.
I Loved this idea and knew I could handle this project even though I'm not at full strenth yet.  
I am making 4 of these because I love the design and I can make 4 just as easyand quickly as 1. Brad wants a Red Oak one stained to match his nightstand. I'm making one for myself out of Walnut.  So I will have a Cherry one and a Walnut one for sale when I finish. It shouldn't take me long to make these so keep your eye out for them either here or at my  Etsy Shop.
I made the concave pieces today with a Shaper that can hold a flashlight, and Pepperspray can. Or hold pens or whatever.  These compartments can hold many different items such as wrist or pocket watches, change, medicines, etc.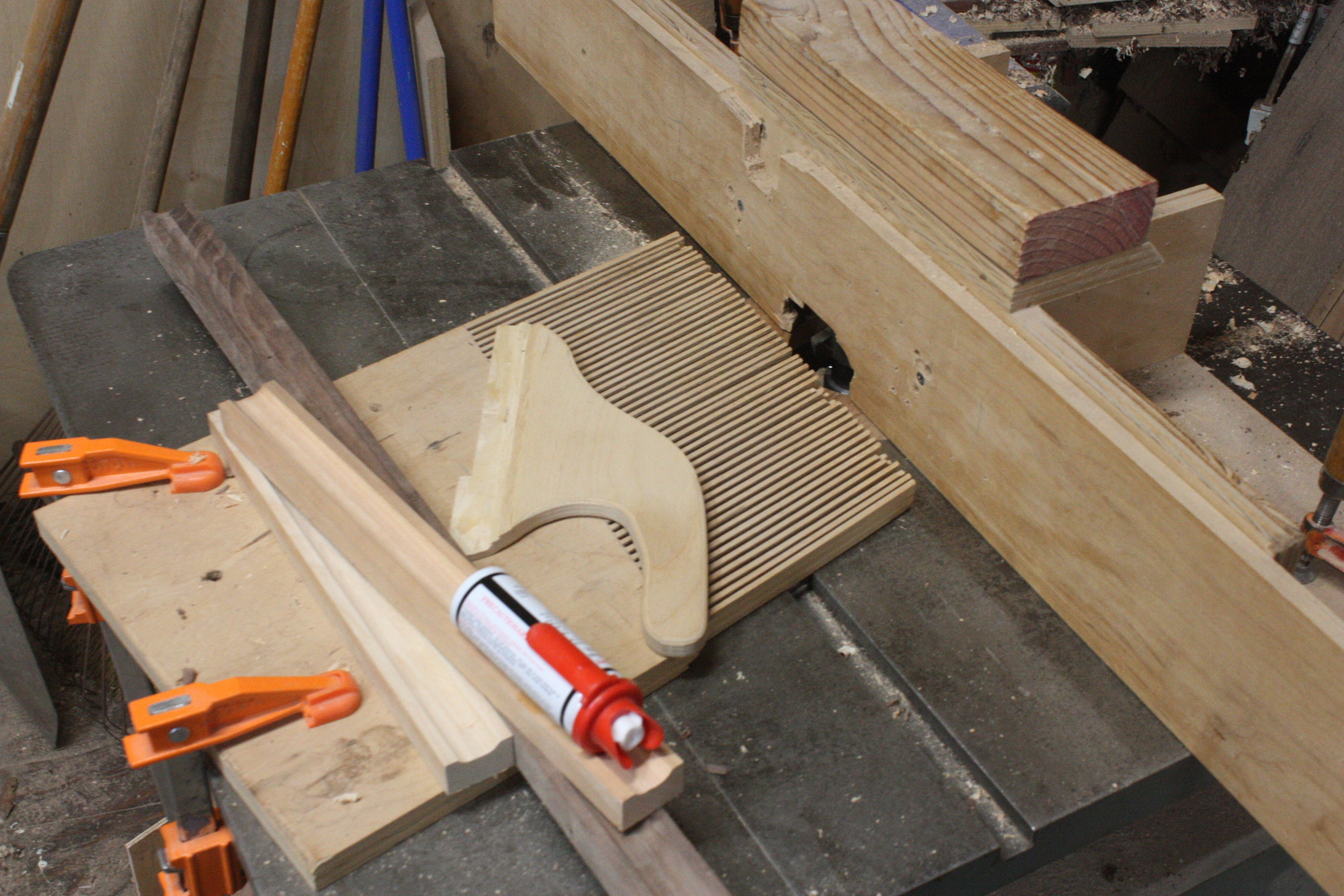 I hope everyone had happy holidays with their friends and families. I did. I feel very blessed and lucky.  Always count your blessing and be greatful because it could always be a lot worse. Believe me!