I can't tell you how happy it feels to be back in the shop and healthy enough and be strong enough to build my 'Signature' Locking Boxes! 
 I did have the lumber cut to the first stage of 9 boxes. 4 of them with the bottoms and the Lid cut and ready for my laminating process to minimize movement or shrinking and contracting. 
    Here's a picture of it after I glued it up today: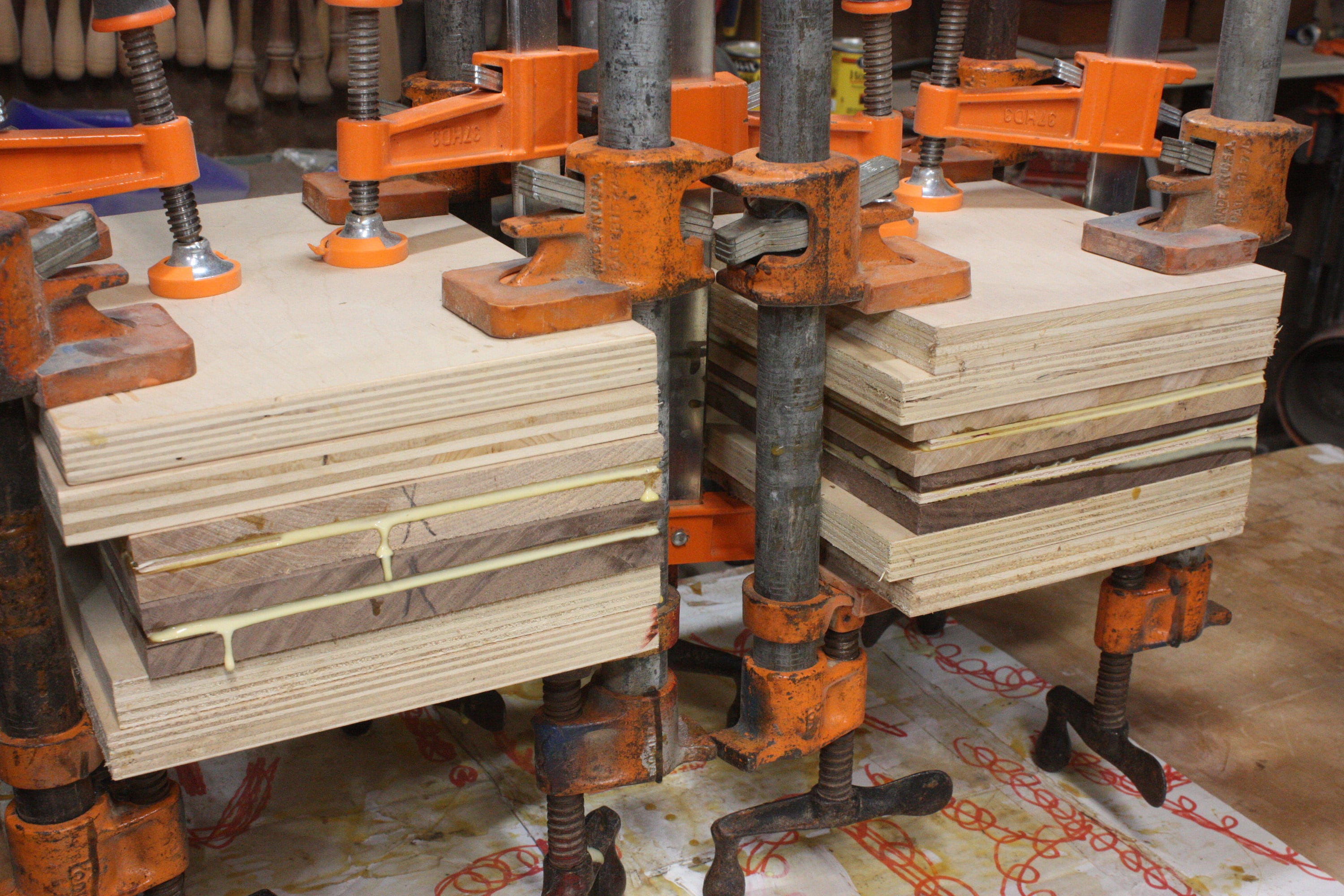 I also glued and clamped the Veneer to the 1/4" plywood today. I marked the faces of the boards for the sides, front and back which side is up and where to cut tomorrow.  I'm making a Brown Maple box, a Black Walnut  box, a Cherry with a Black Walnut lid, and a Red Birch box.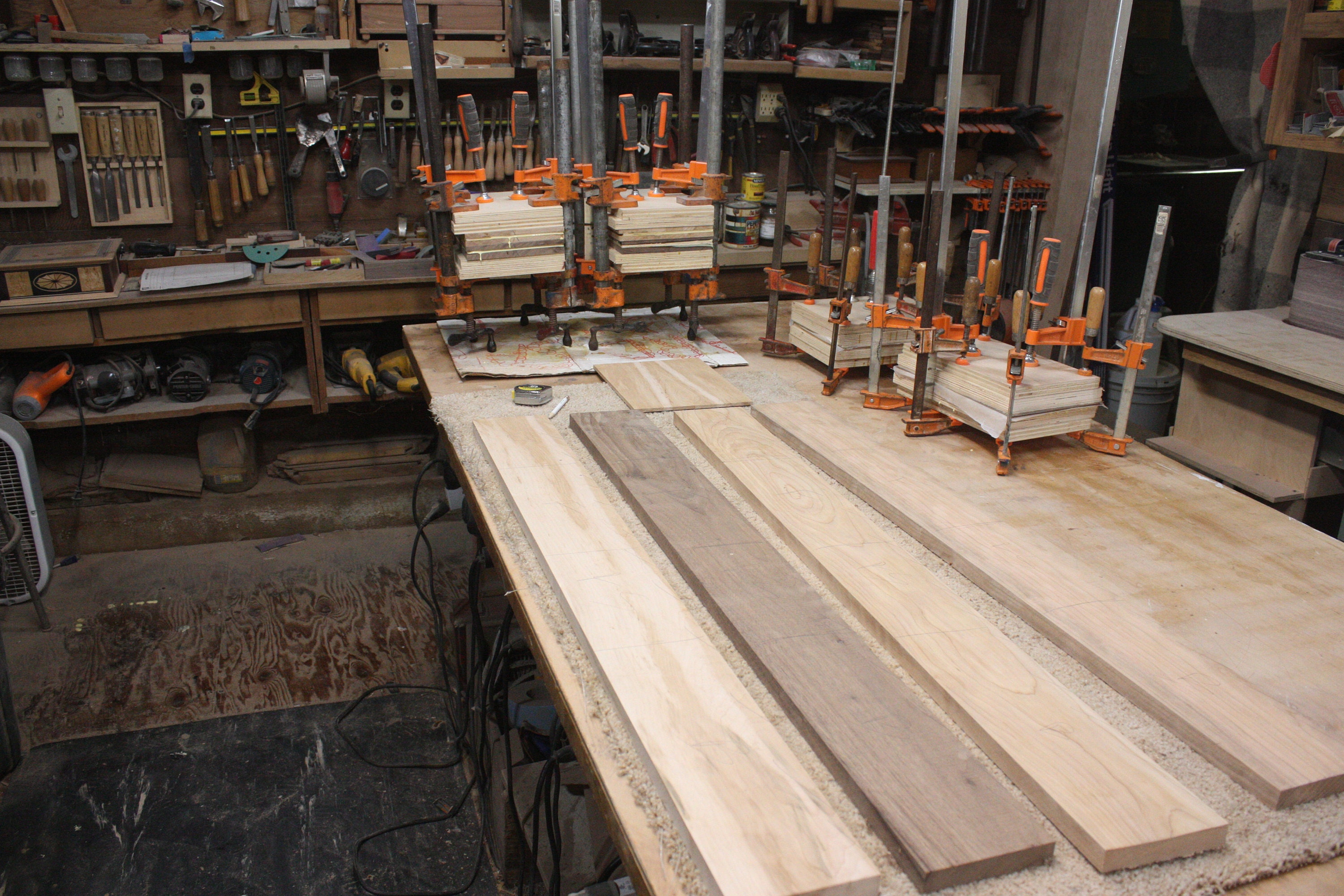 I'm happy with the amount of work I got done today. This Spinal Cord Injury is tough. I'm still very weak and only have enough stamina to work two 1 ½ hour shifts with a hour laying down in between.  I am thankful that I can do that much.  I've been improving slowly but surly. Every week I'm a little better. The doctors told me it would be a least a year recovery. Damn, I think they might be right. 
 Did you see my Valet Trays?  I've been making these the last few weeks.  They are awesome. I love mine. It's on my nightstand next to my bed. Here's what the look like and a description at my Etsy Shop: Valet Tray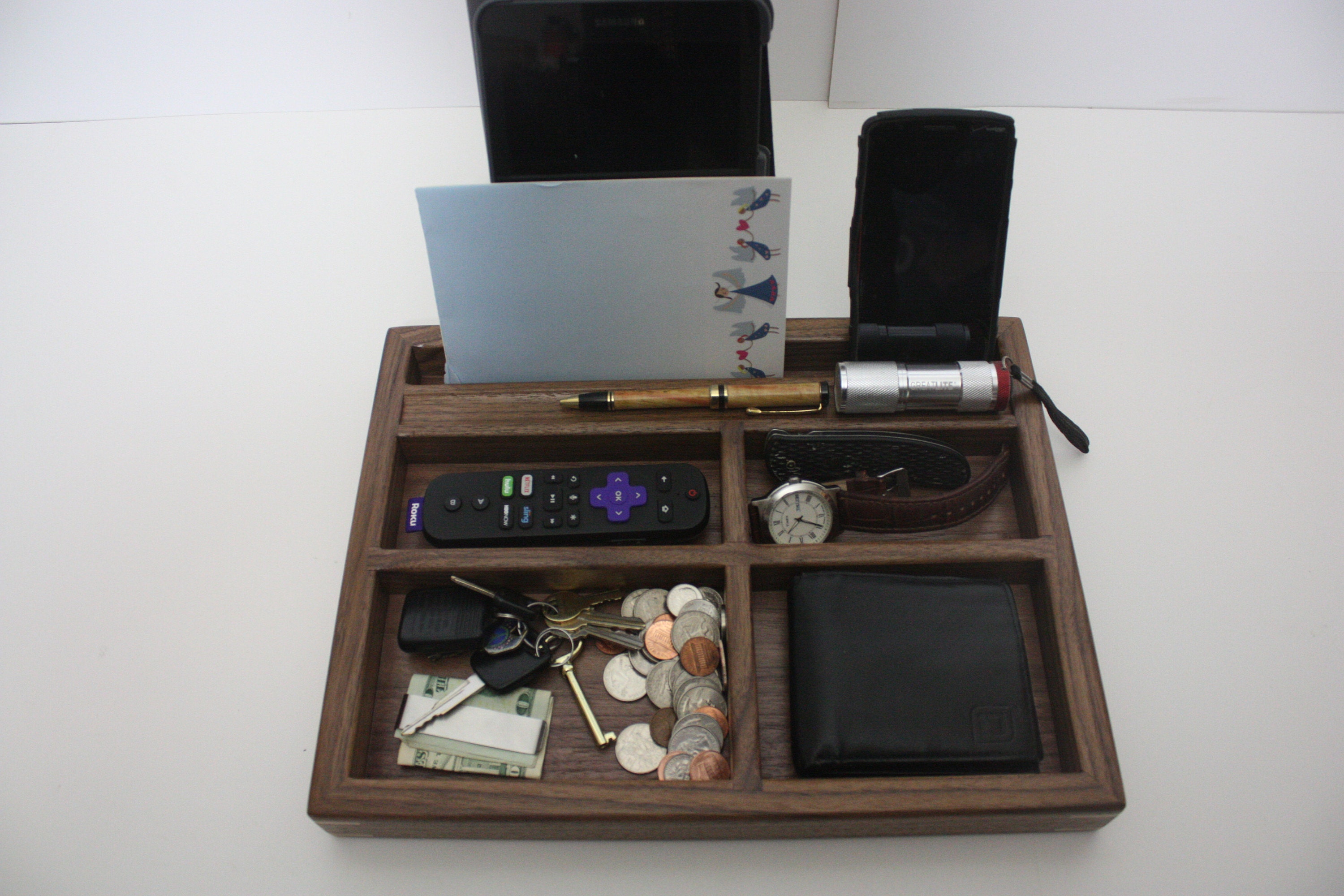 Here's a link to my Sold Boxes at my Etsy Shop also so you can see how nice these will look when they're finished: Sold Boxes