The picture of the 3 Locking Boxes is the ones I finished about a week ago. I am VERY happy with the way they came out. I can still make nice boxes after my accident. That is huge for me. I was very worried about that.  
You can see them or purchase them at My Etsy Shop.
I have started making 4 more Locking Boxes all will have Lift Out Trays.
3 of them will be all Black Walnut with Maple corner splines and a Maple Handle.   1 will be all Cherry Wood with Walnut corner splines and a Walnut Handle.  The wood is AWESOME! The grain and colors of the wood AWESOME! These pictures will give you a idea of it, but in person it looks much nicer and when I put the Lacquar on it the grain will POP.
This first pic shows how I lay the top, sides and bottom out to sand the Insides before I glue and assemble them using 4 sanders.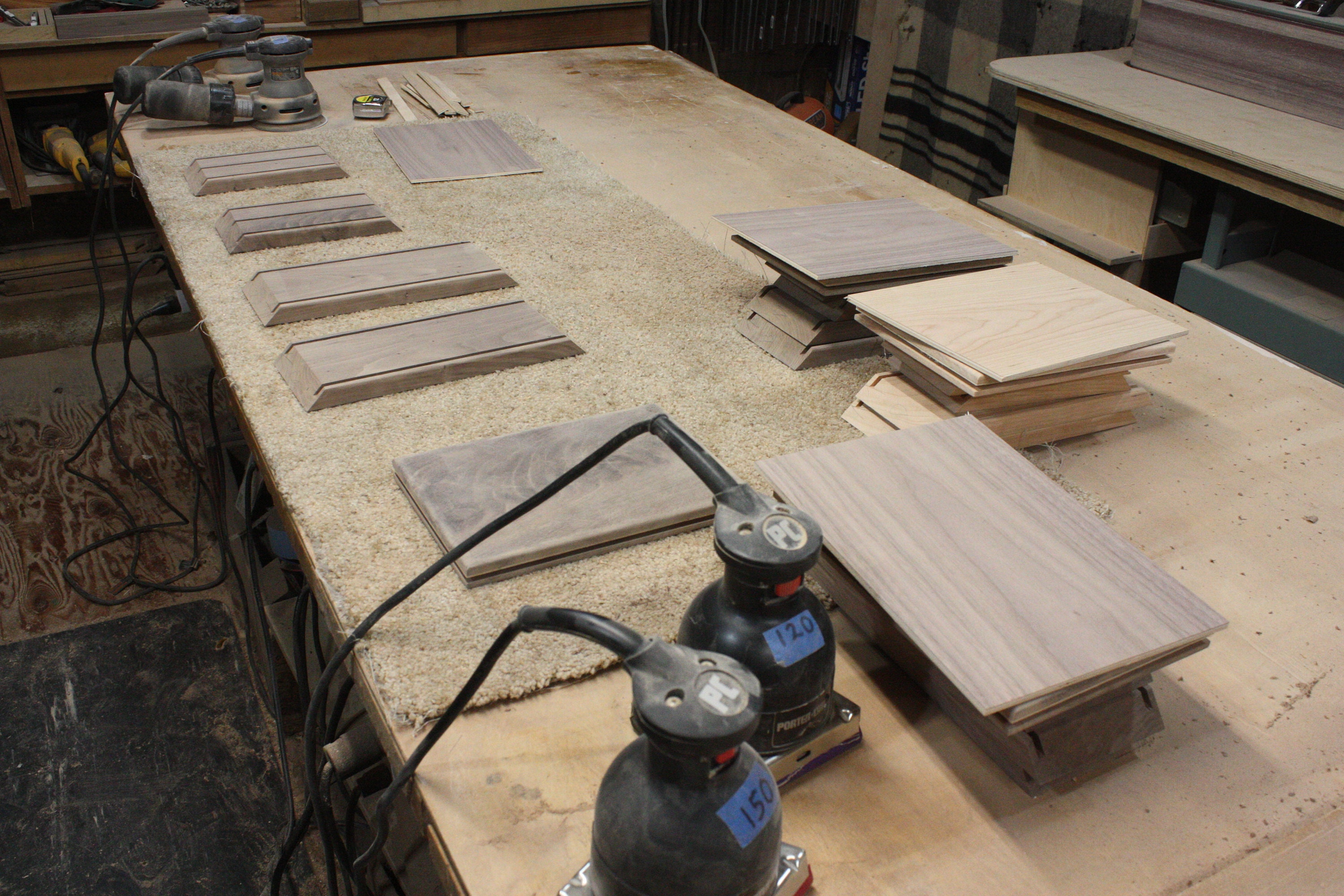 These next 4 pics show the sides and Lid of each box. So happy with this wood!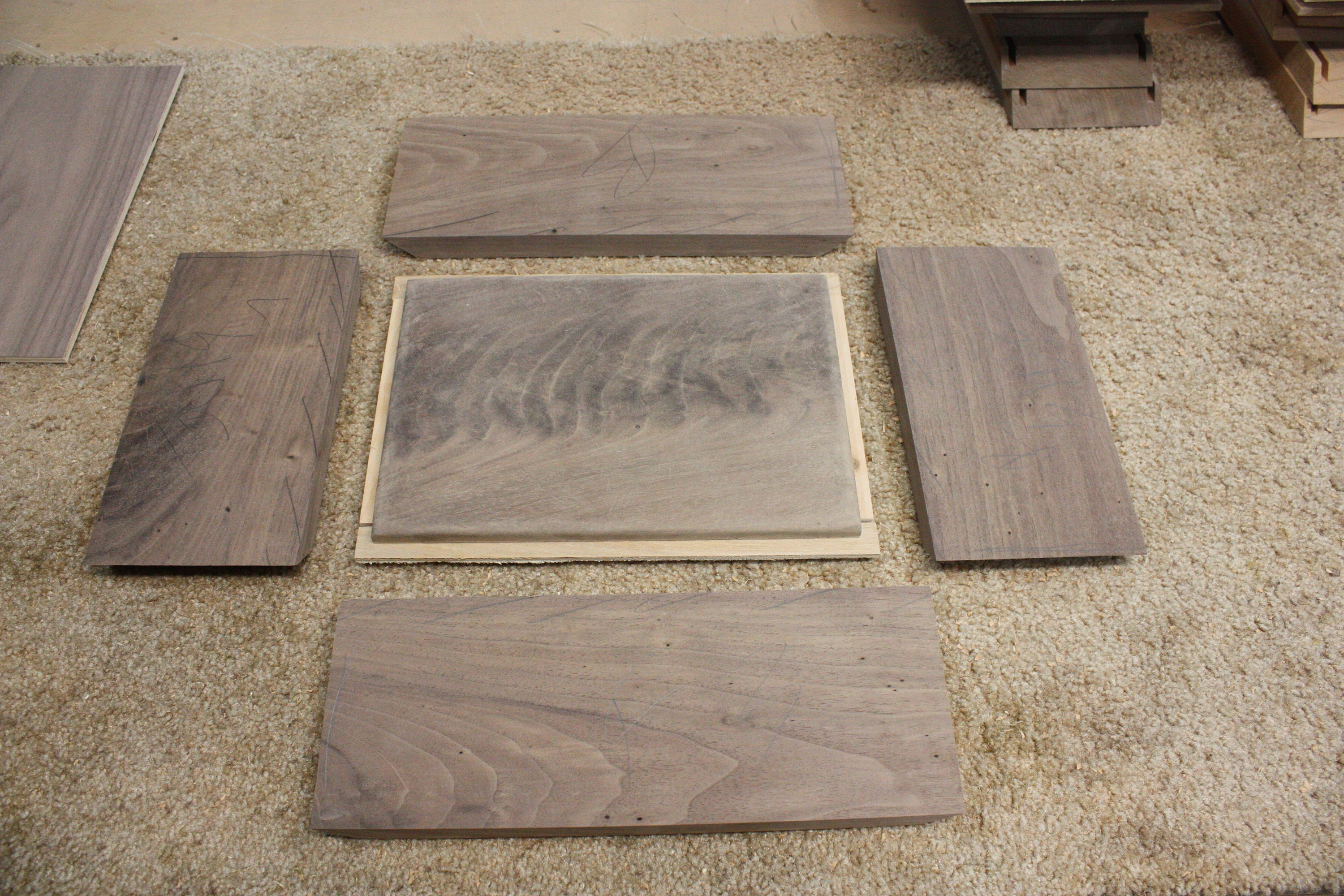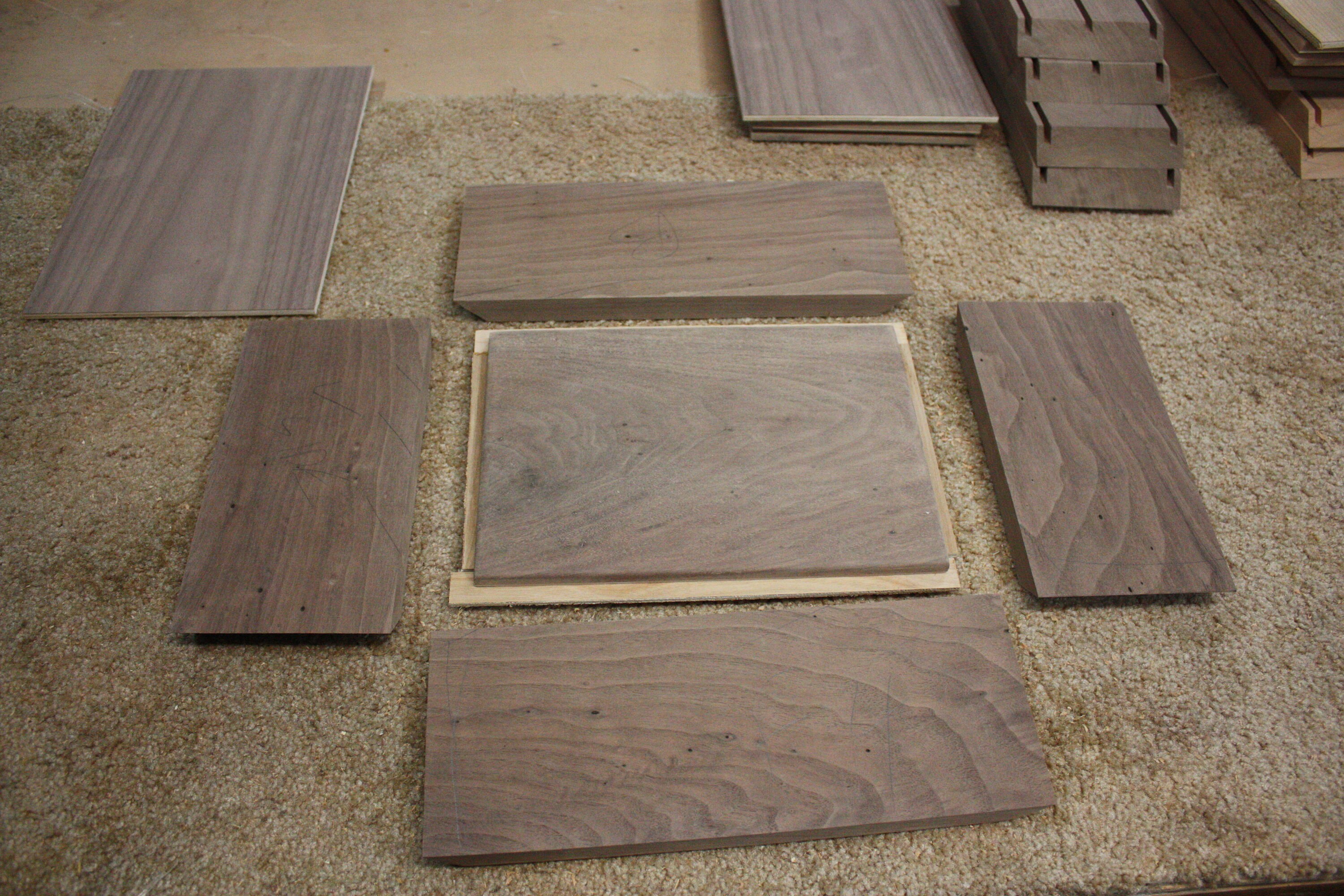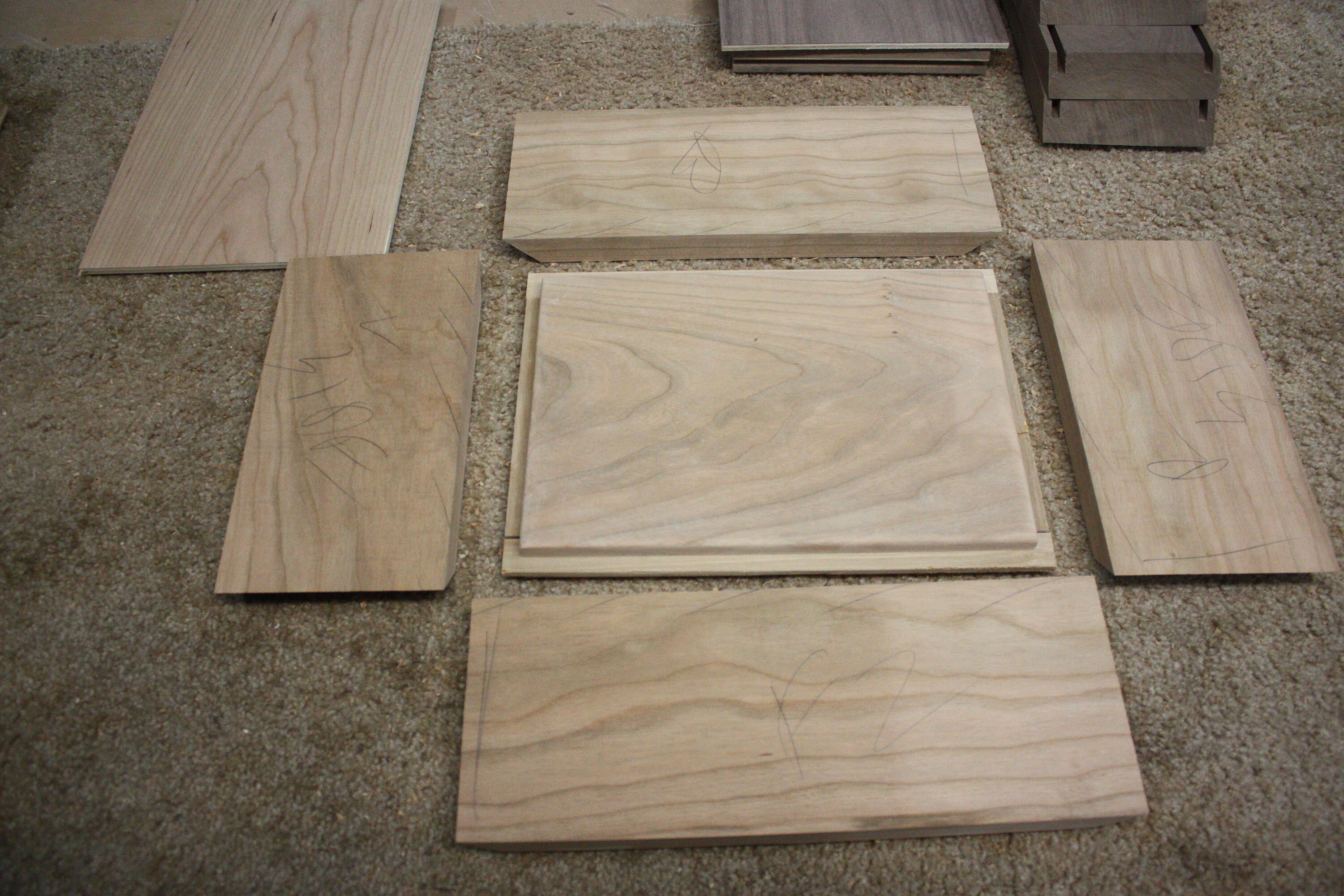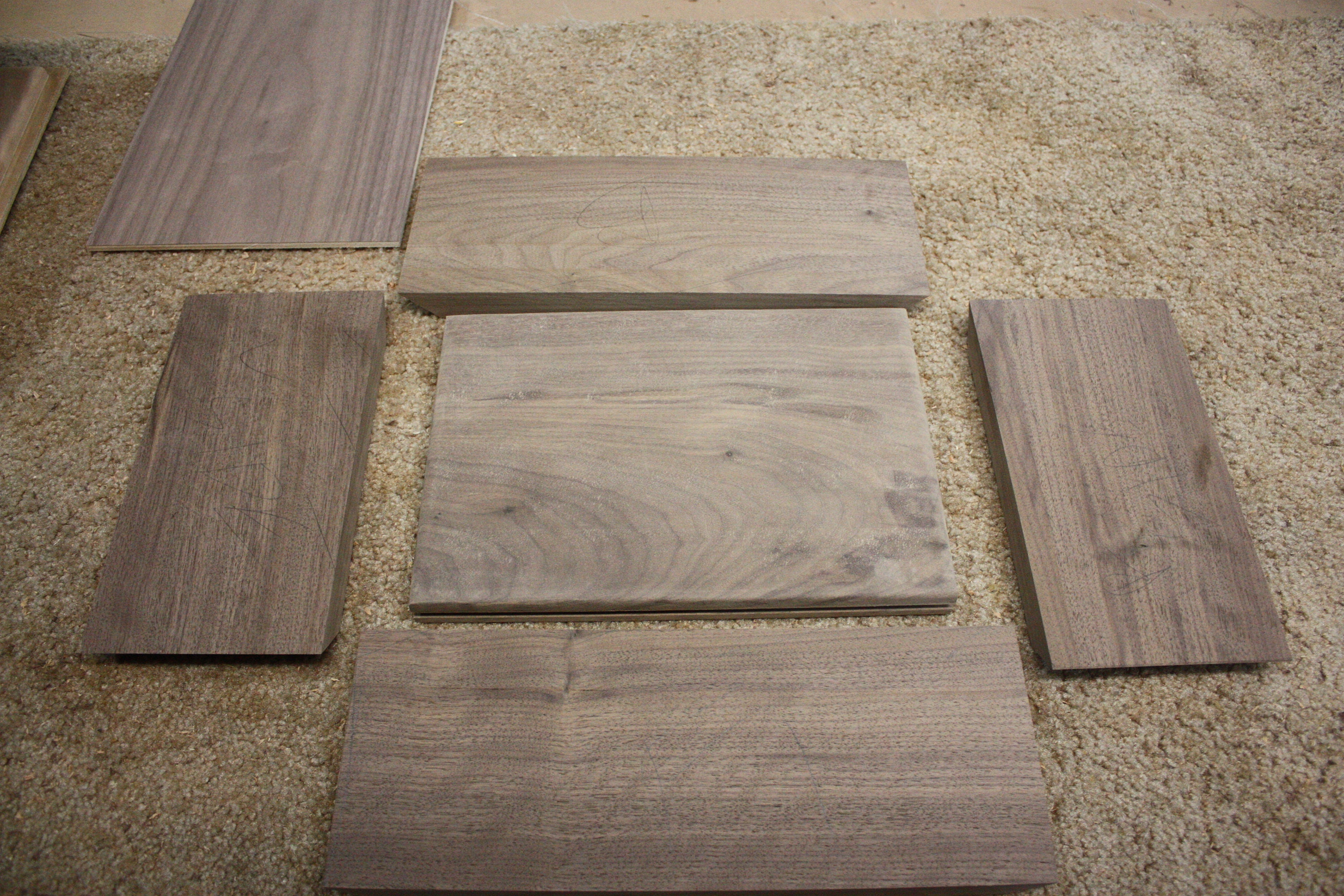 Next I dry fit the boxes and clamp them to make sure that the pieces fit perfectly. Then I Glue and clamp them overnight.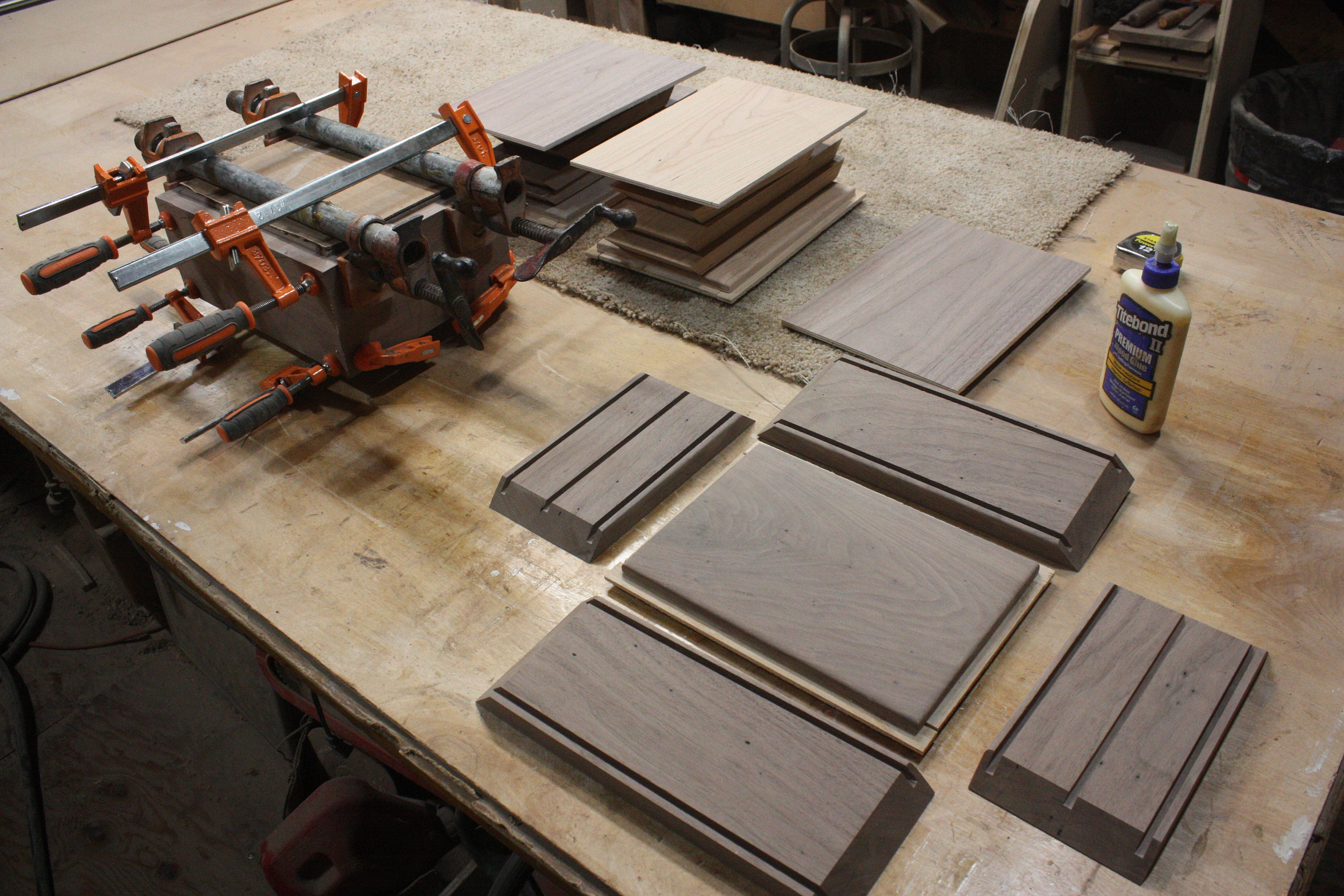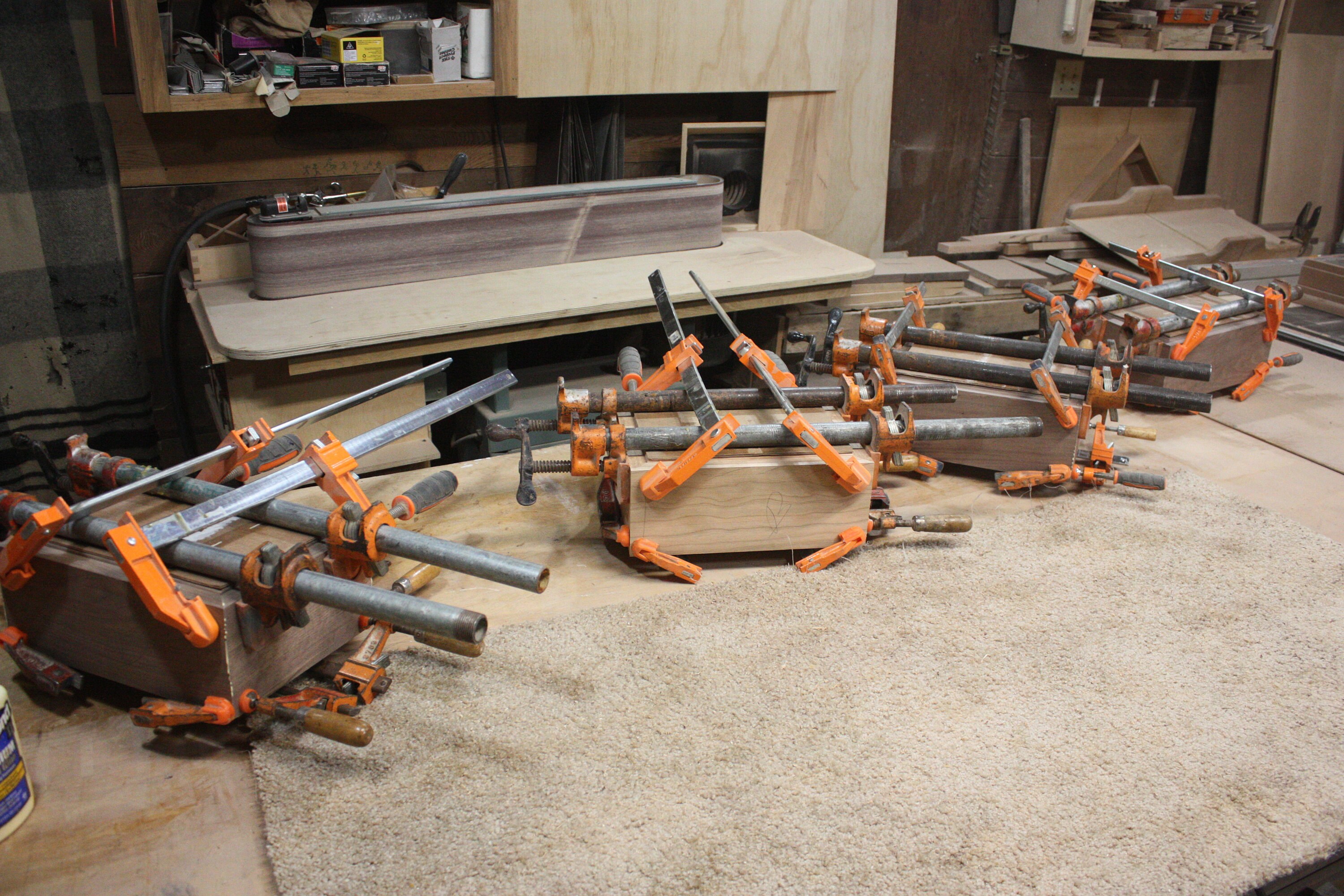 Since my spinal cord injury, I have only been able to work a few hours a day. I have now stretched it out to four hours a day. The upside is I work slower and pay closer attention to every step. I am more afraid of making a mistake, so I am paying more attention to every detail. I think these boxes will maybe be better than the ones before my accident. They are looking good! I am so happy to be back in my shop making sawdust!