This was a beautiful piece of  Morado/Bolivian Rosewood  that I found and I knew it would make some beautiful boxes. 
I was asked to make a Humidor by a privious customer and this is the type of wood we decided on. I'm happy we did.  The boxes are lined with Un-Finished Honduras Mahogany.
They measure 11 5/8" X 9 1/2" X 5" on the outside and 9 1/8" X 7 1/8" X 3 1/8" on the inside.
They each have 2 Adjustable/Removable Dividers and a Xikar Round Digital Hygrometer. 
I made 2 Humadors and one Multi-Purpose Locking Box.
These pictures don't do these boxes justice but will give you a idea of the beauty.
1st Humidor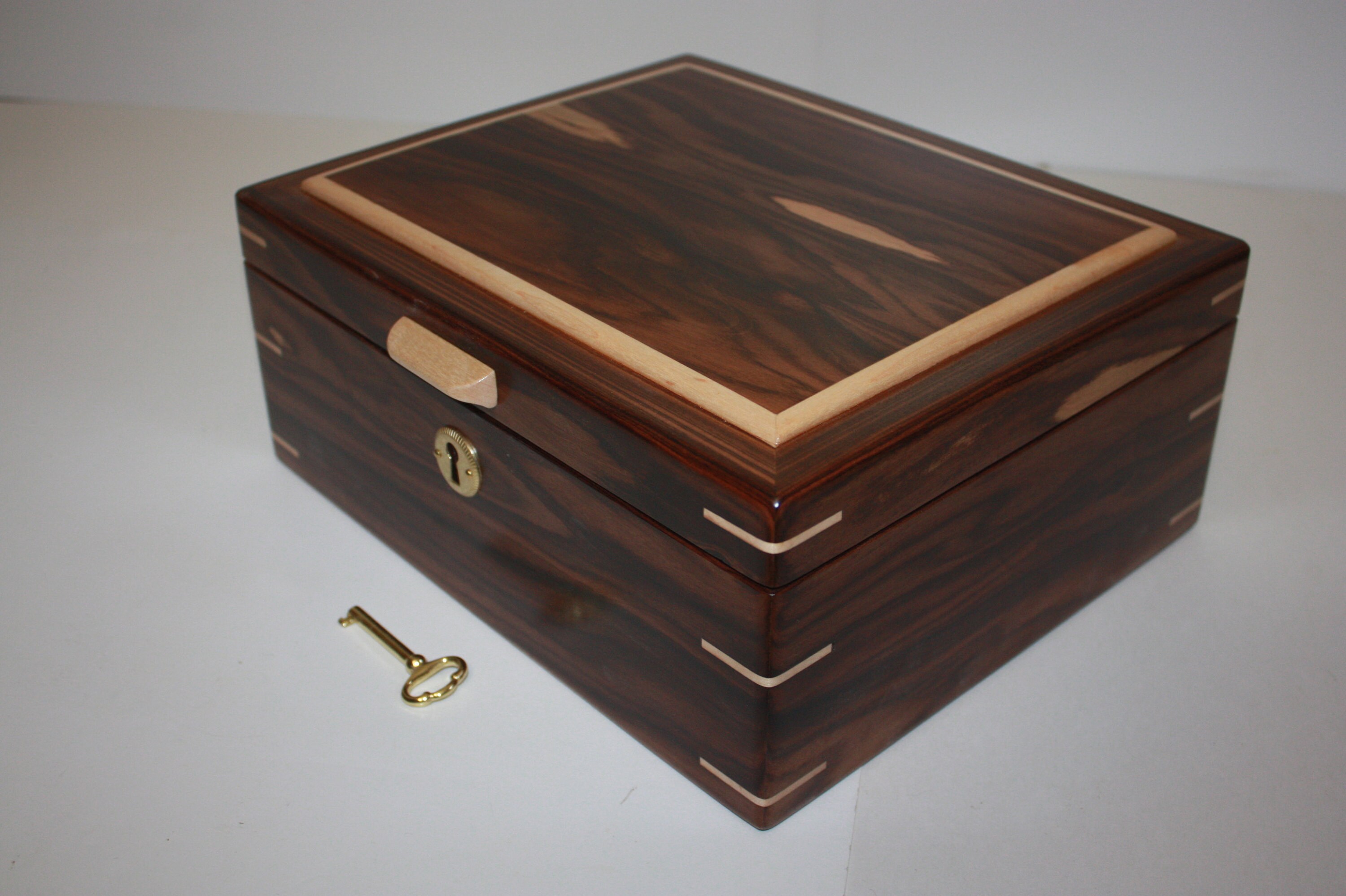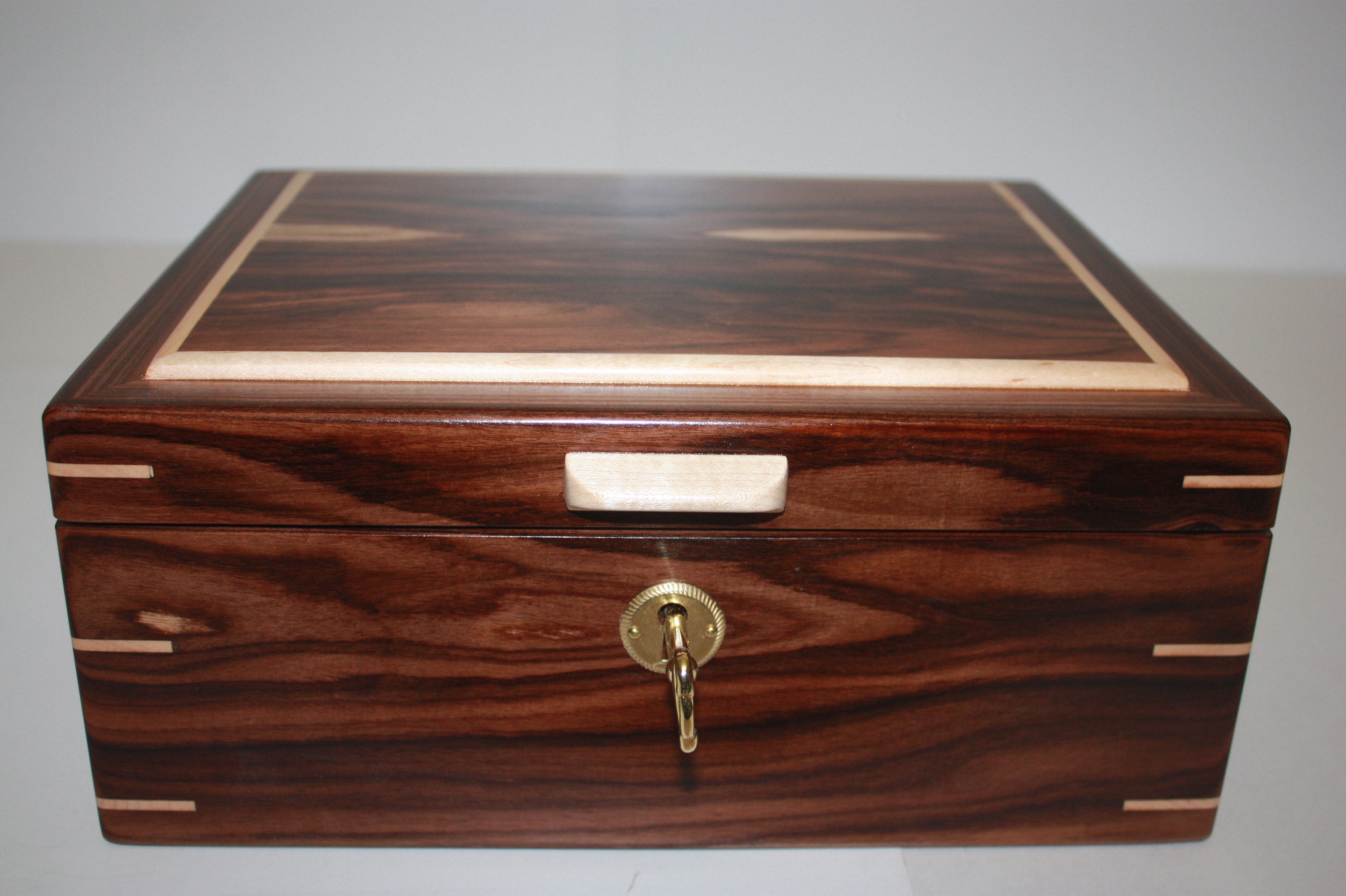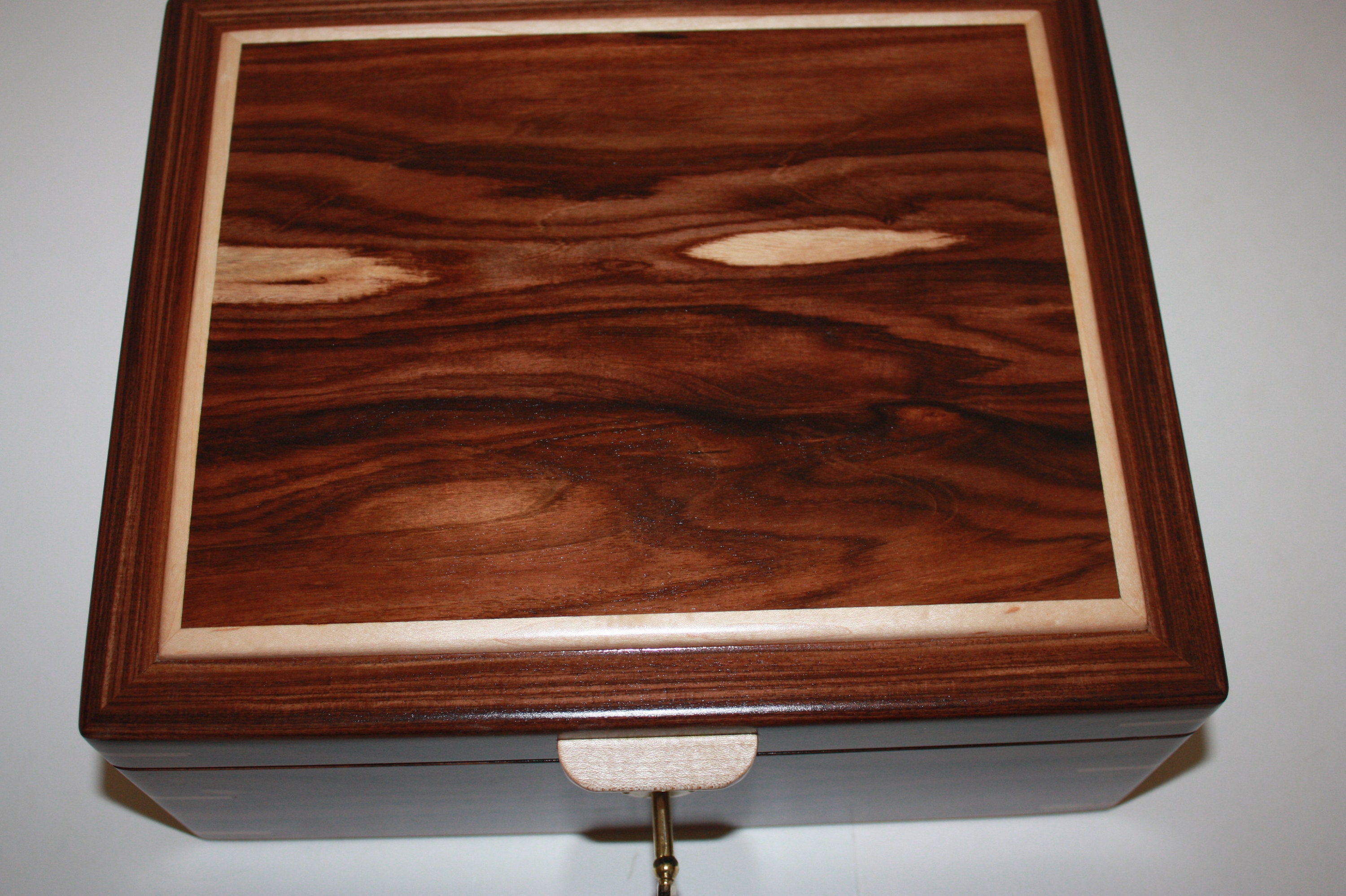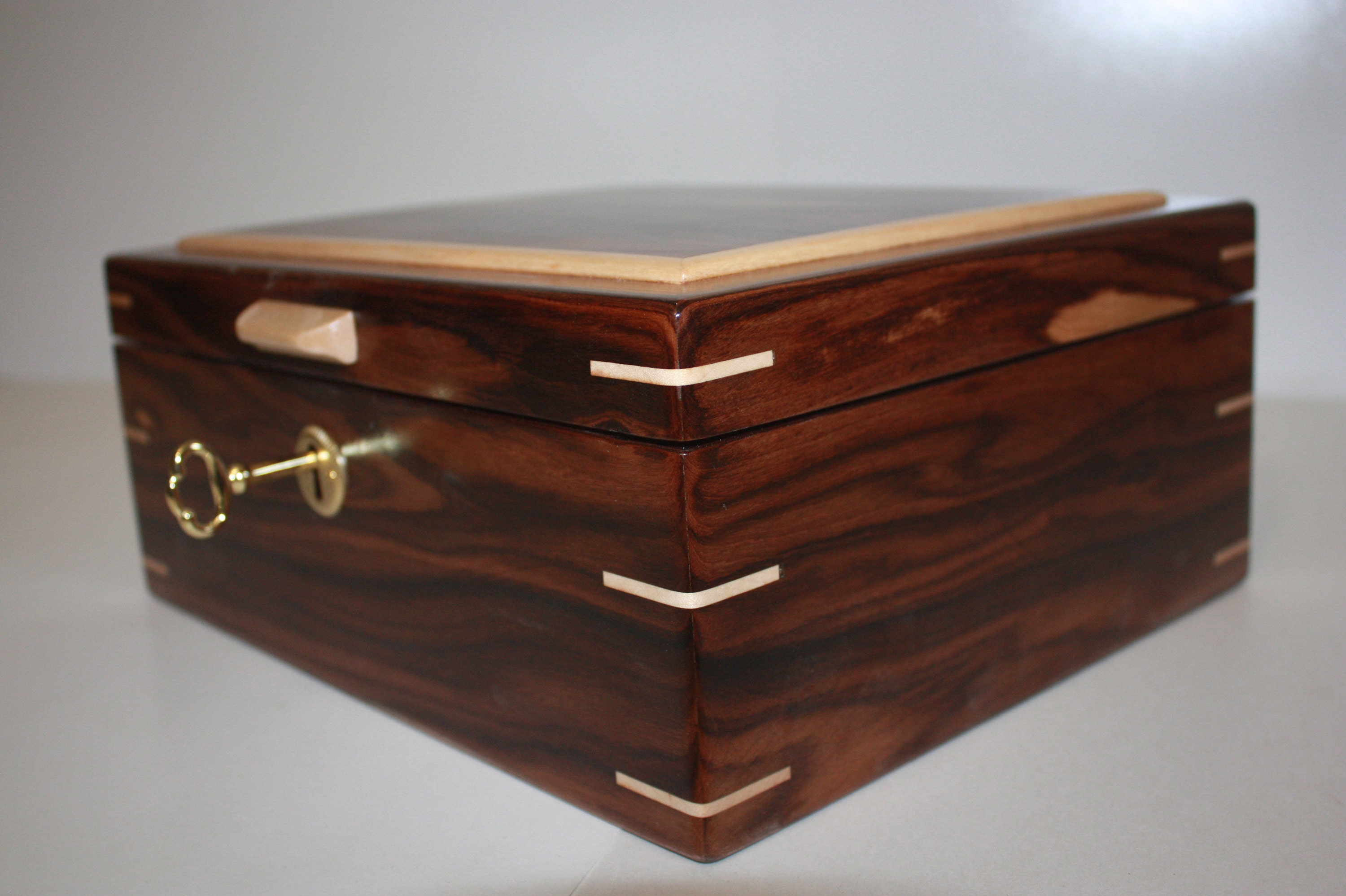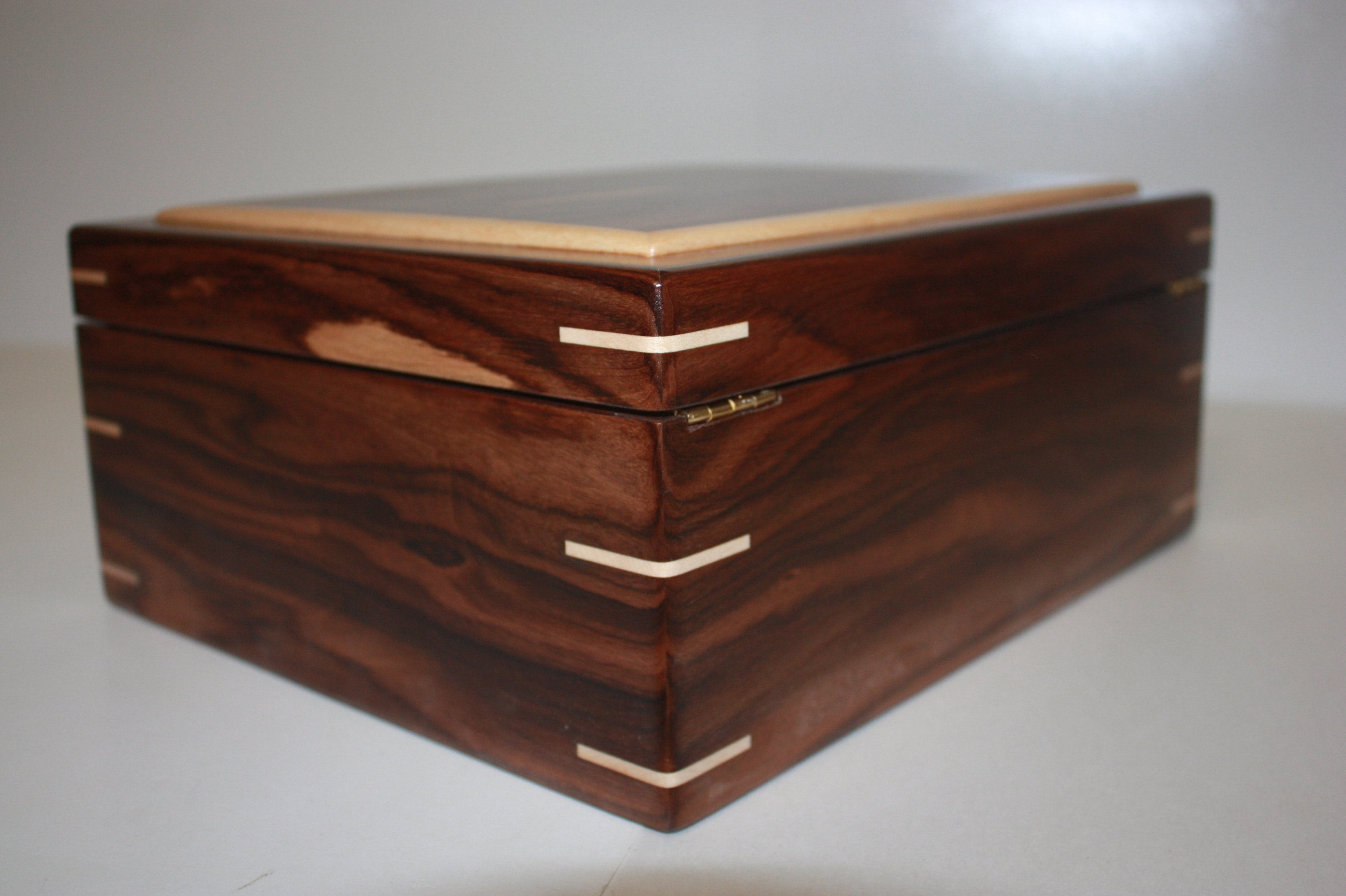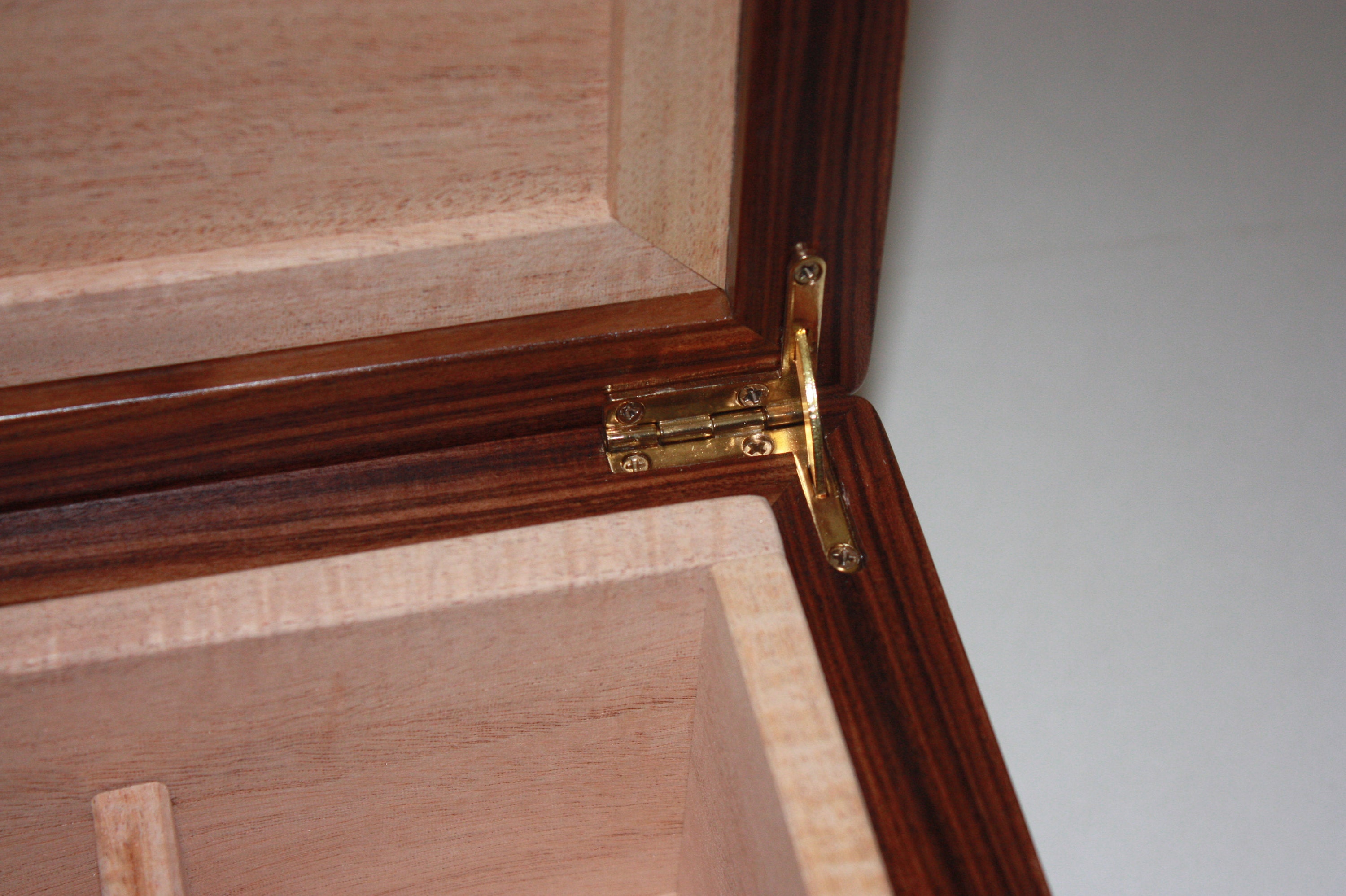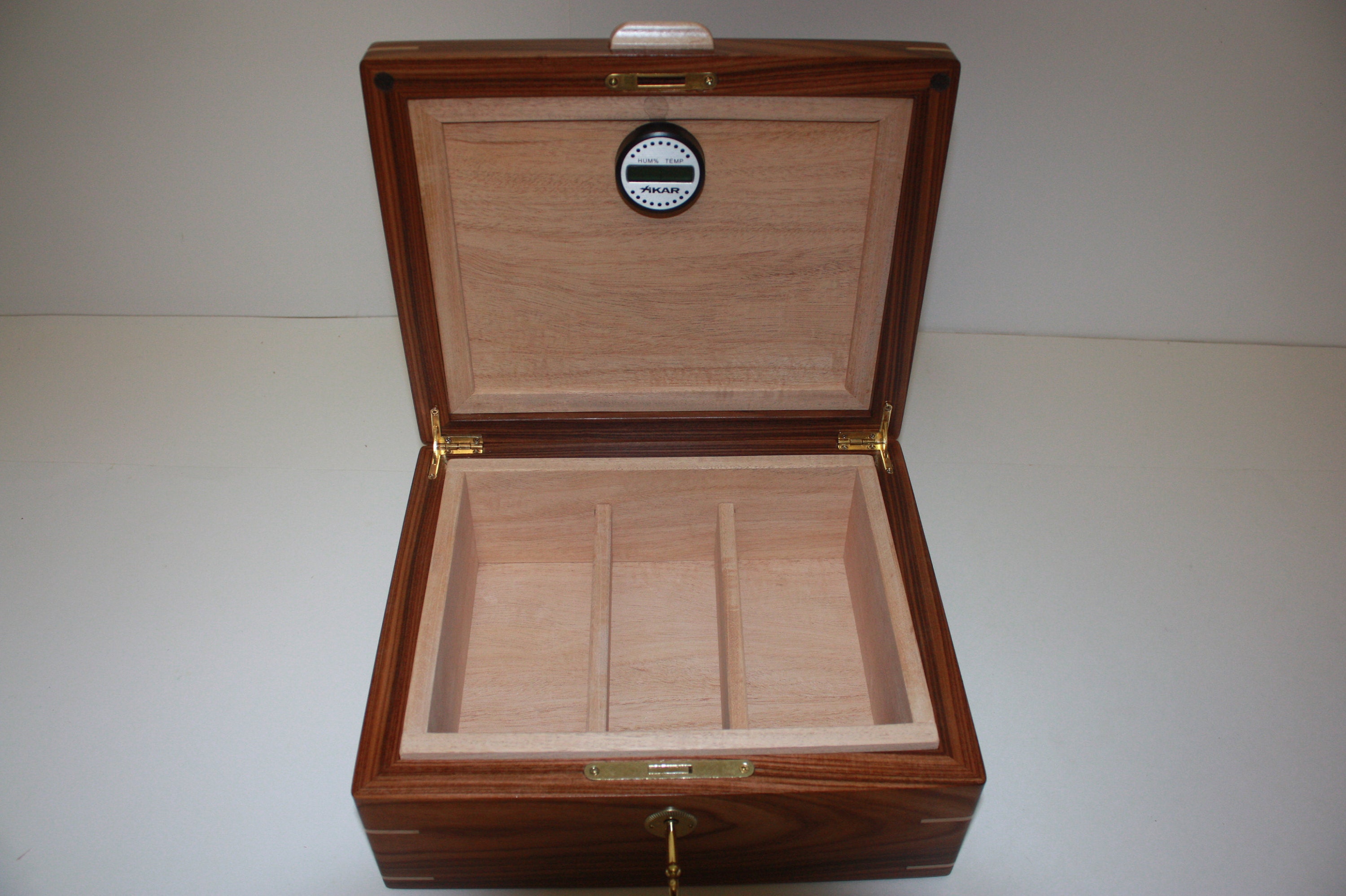 2nd Humidor