I've been working Super hard and long with my Physical Theripists and they have given my the go ahead to work in my shop again. I just have to work very slowly and carefully. Any small cut could be deadly, but at least I will die doing something I love is the way I'm looking at it at this point. I NEED to do this. I have sawdust in my blood. I'm making 6 of my signature Locking Boxes with lift out trays. Two Red Oak with Black Walnut Lids, handles and corner splines, Two all Black Walnut, One all Canary Wood, One Hickory with a Black Walnut Lid, handle, and corner splines.These are going to be some BEAUTIFULL Boxes. Just wait and see. The wood is Beautifull. I'm so happy with my progress so far. They are looking VERY good.
I slice or re-saw the Lid in half and sandwich a piece of 1/4" plywood in between them with many 1/8" holes in it then use lots of glue to stablize the lid to keep it from expanding  or contrackting or cupping. the holes fill with glue so the plywood will not sepperate. This picture kind of shows that.
Here's how I get started. I pick out which boards I'm going to use and mark and lay out the sides, fronts and backs and then chose the pieces for the lids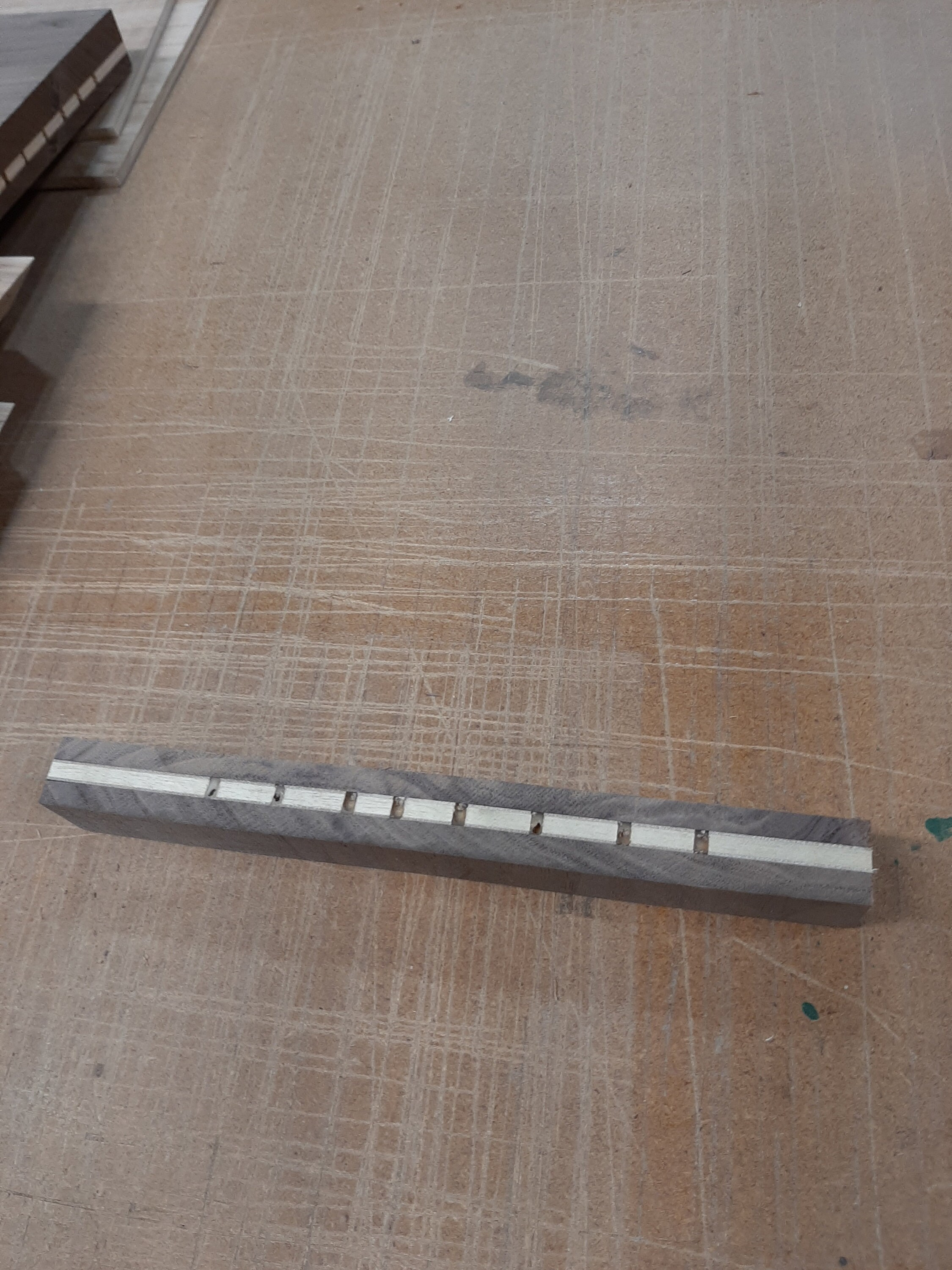 ere's my Table Saw sled I use to cut Perfect Miters, so my boxes have perfect and tight miters on every corner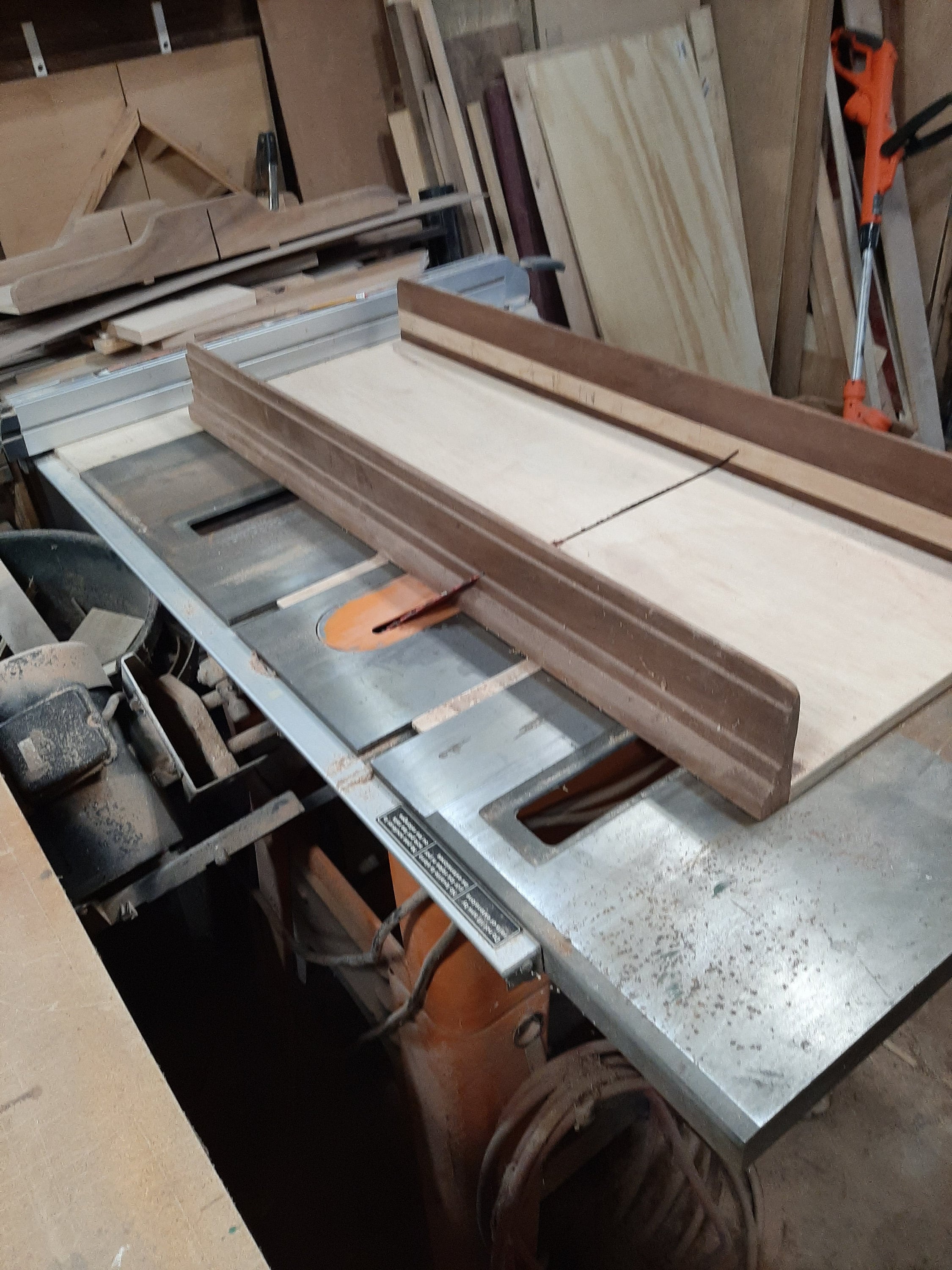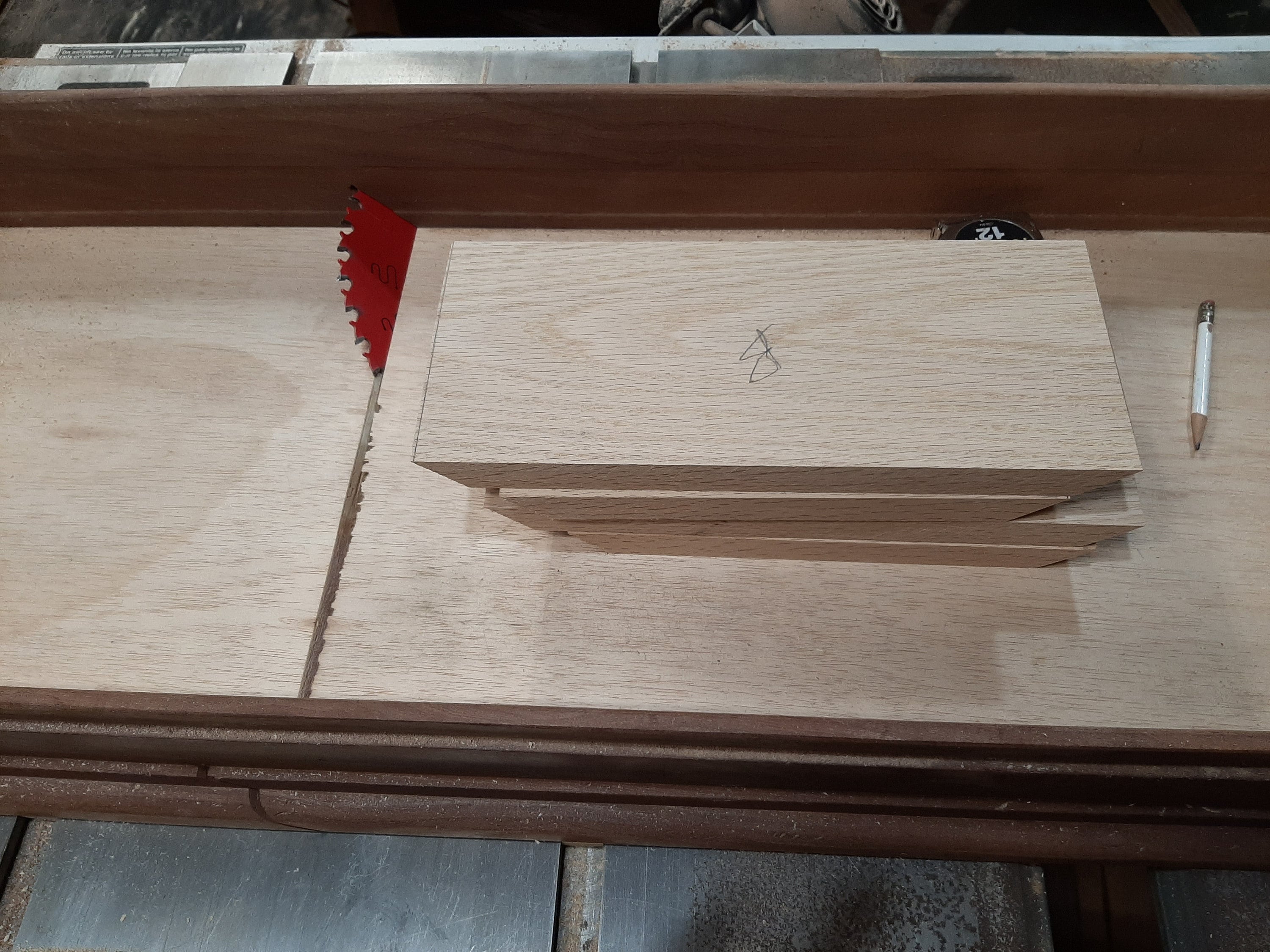 Hickory box sides, front, back, Lid and bottoms of box and lift out tray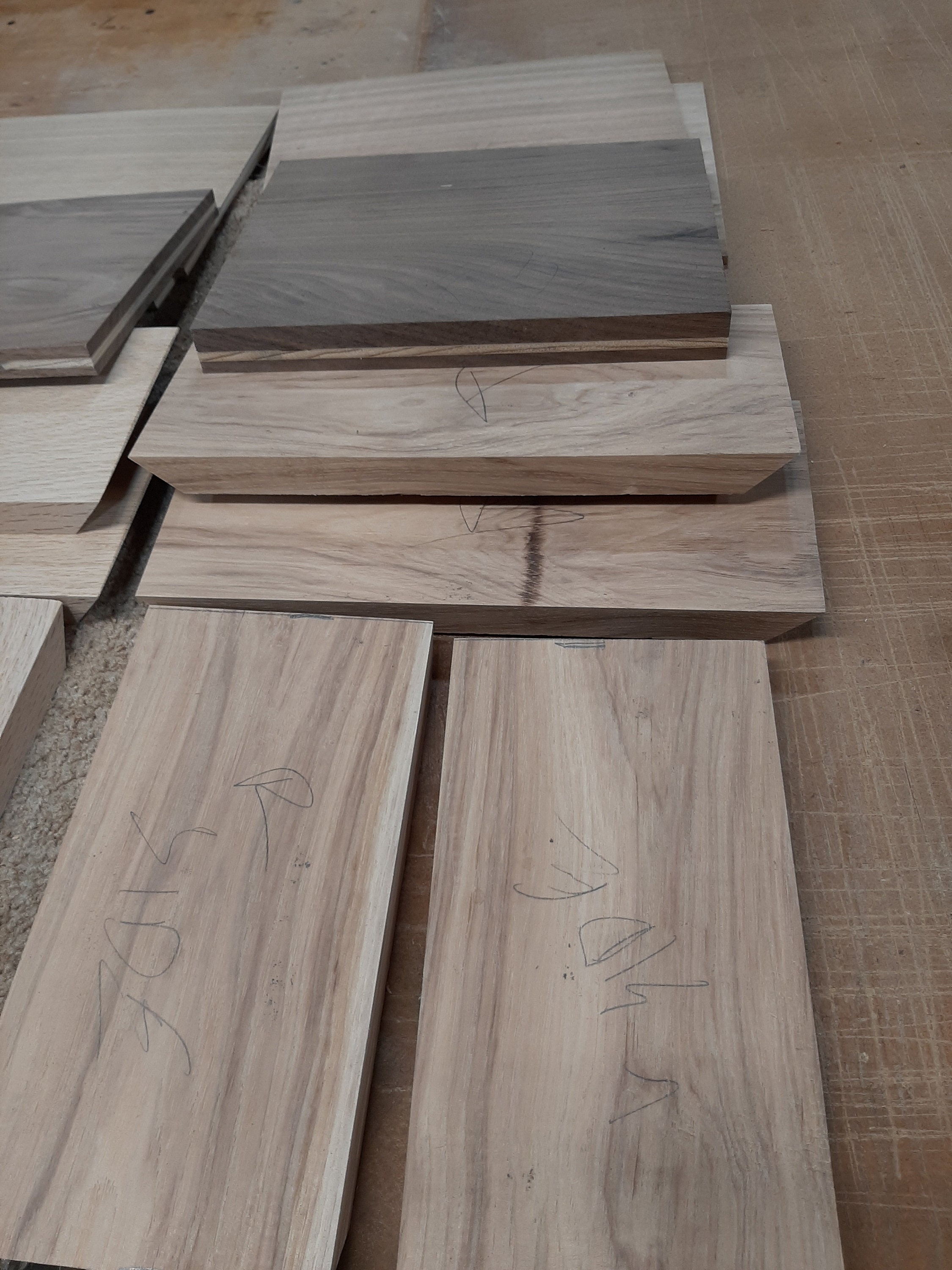 Red Oak with Black Walnut lid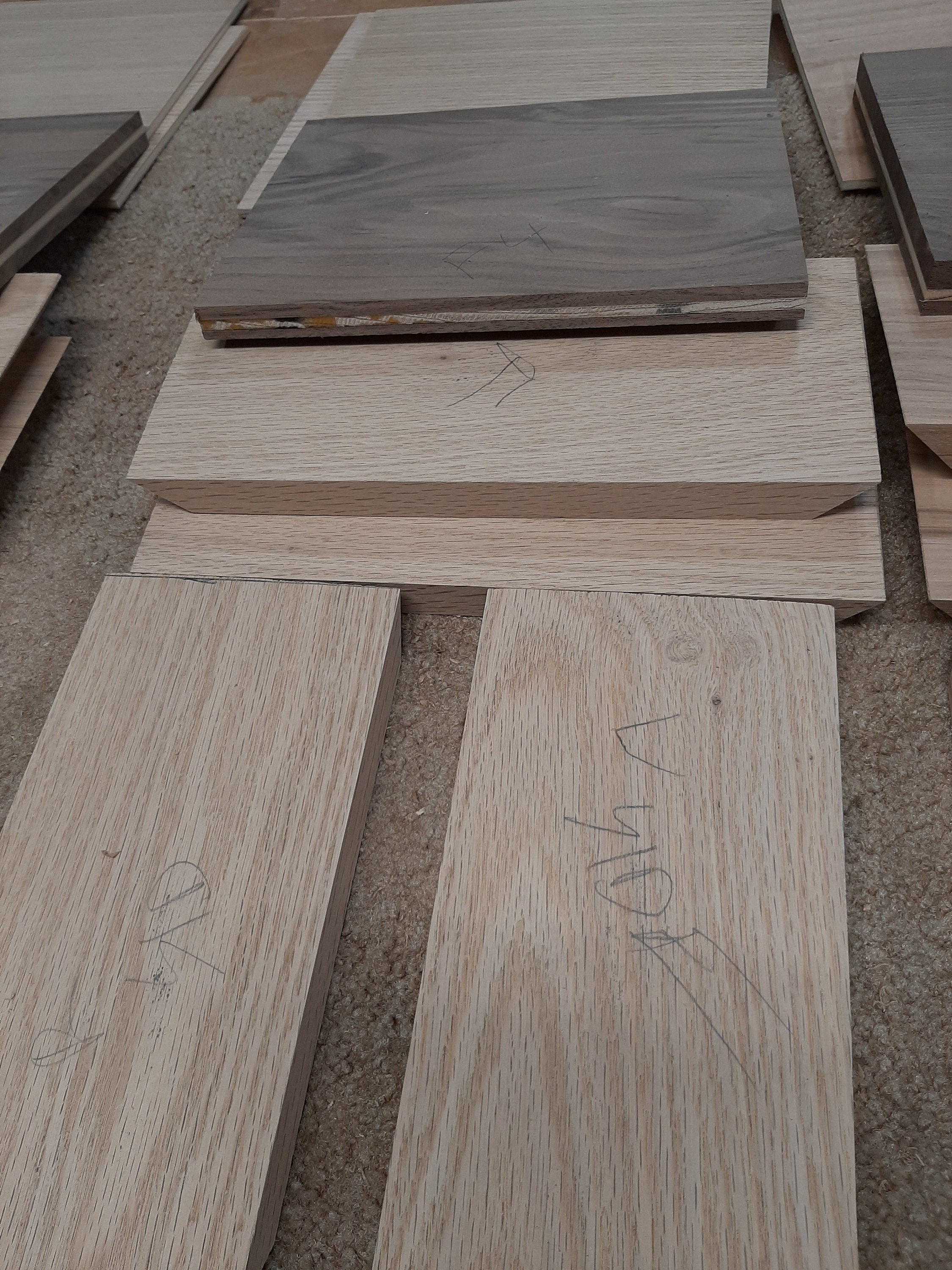 Red Oak with Black Walnut lid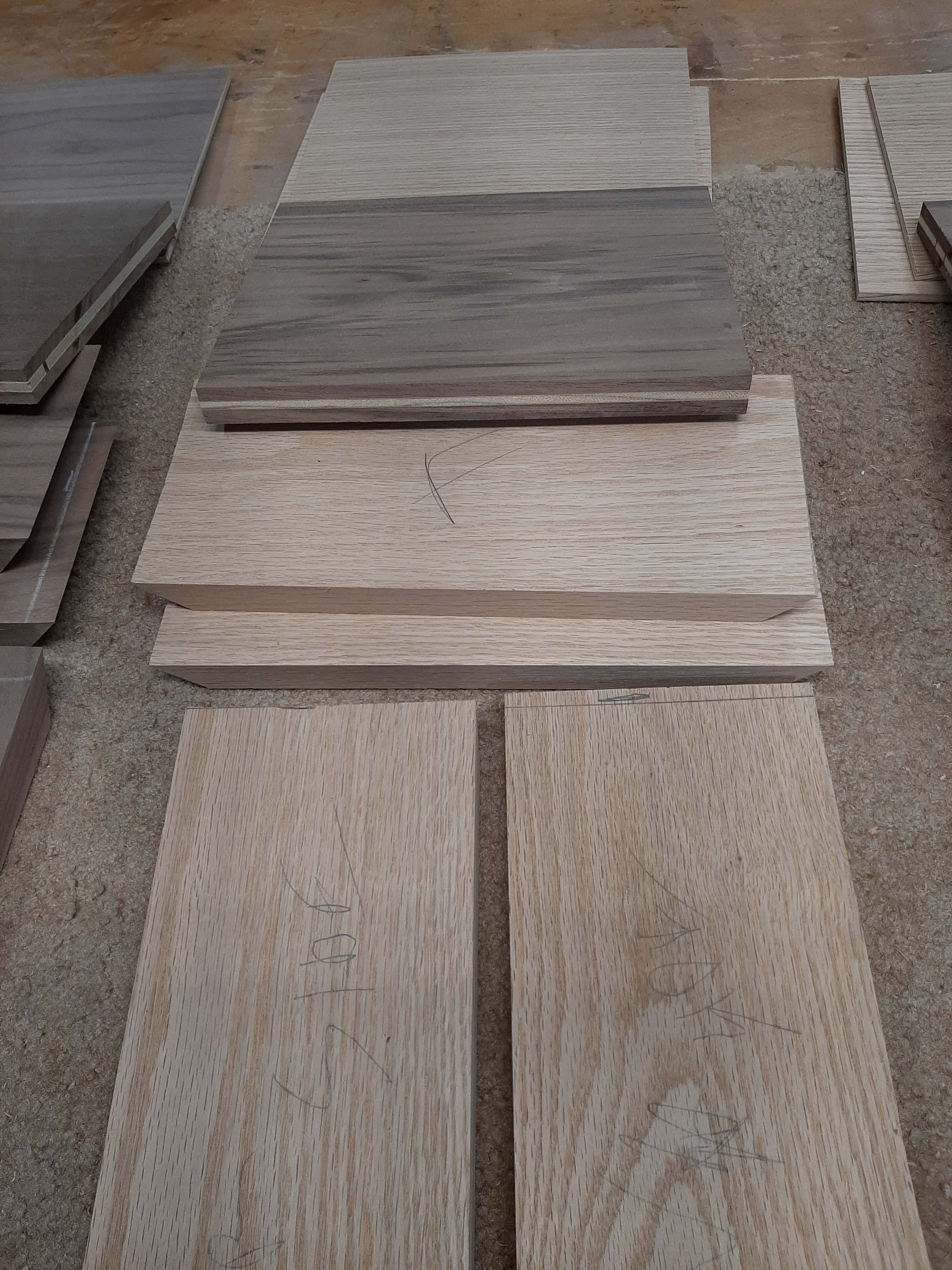 All Black Walnut Locking Box parts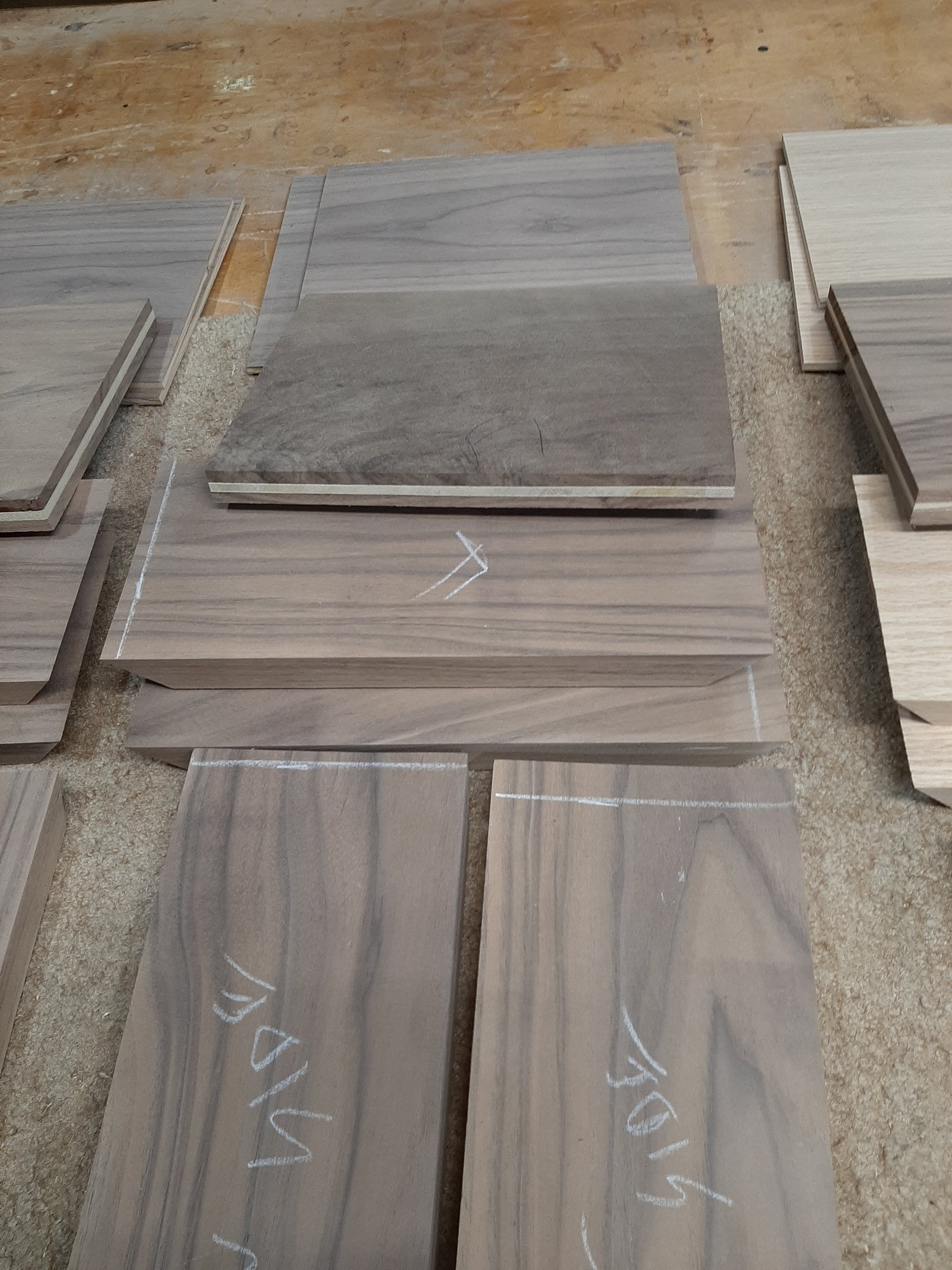 All Black Walnut Locking Box parts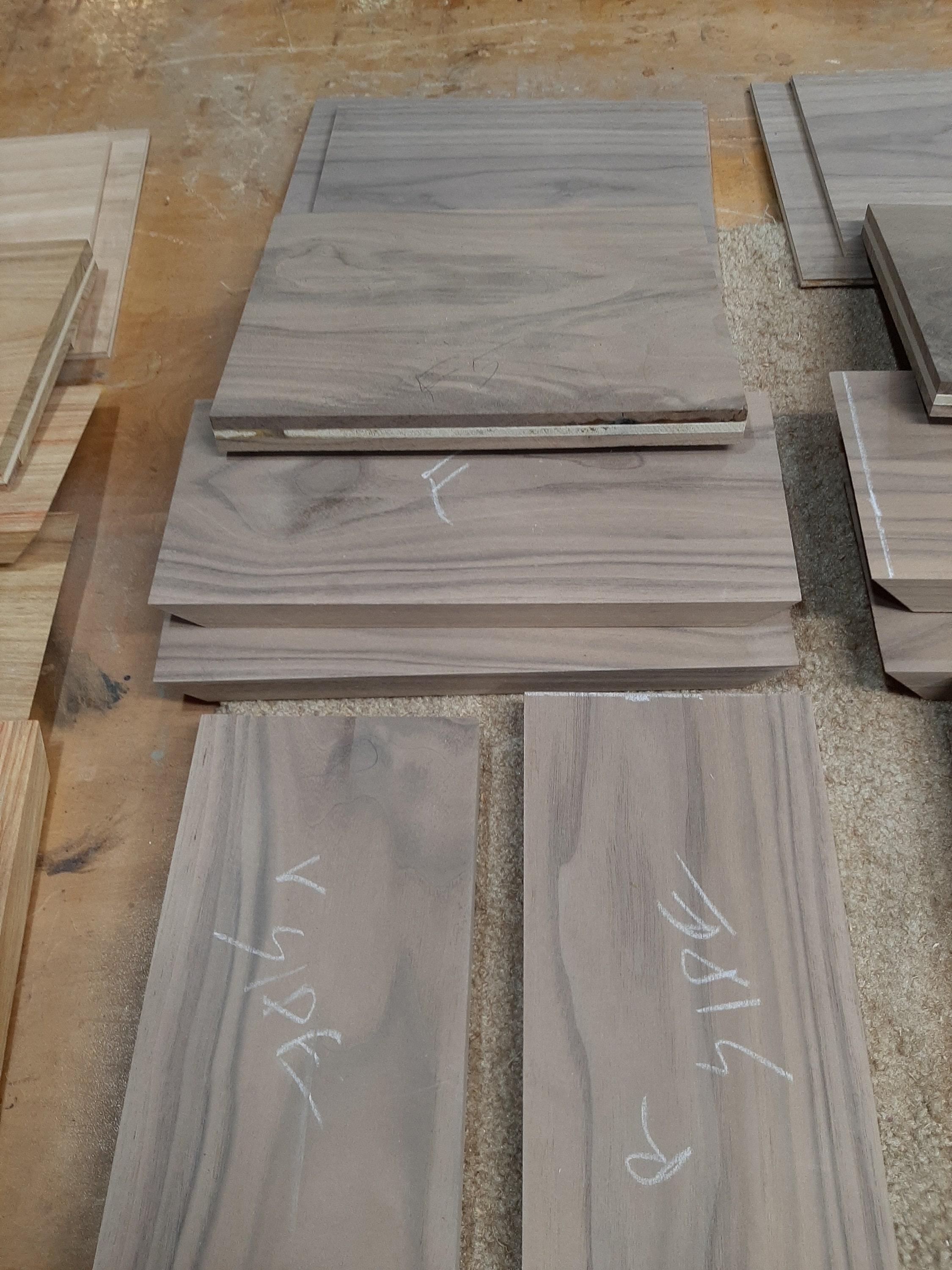 Canary Wood Locking box parts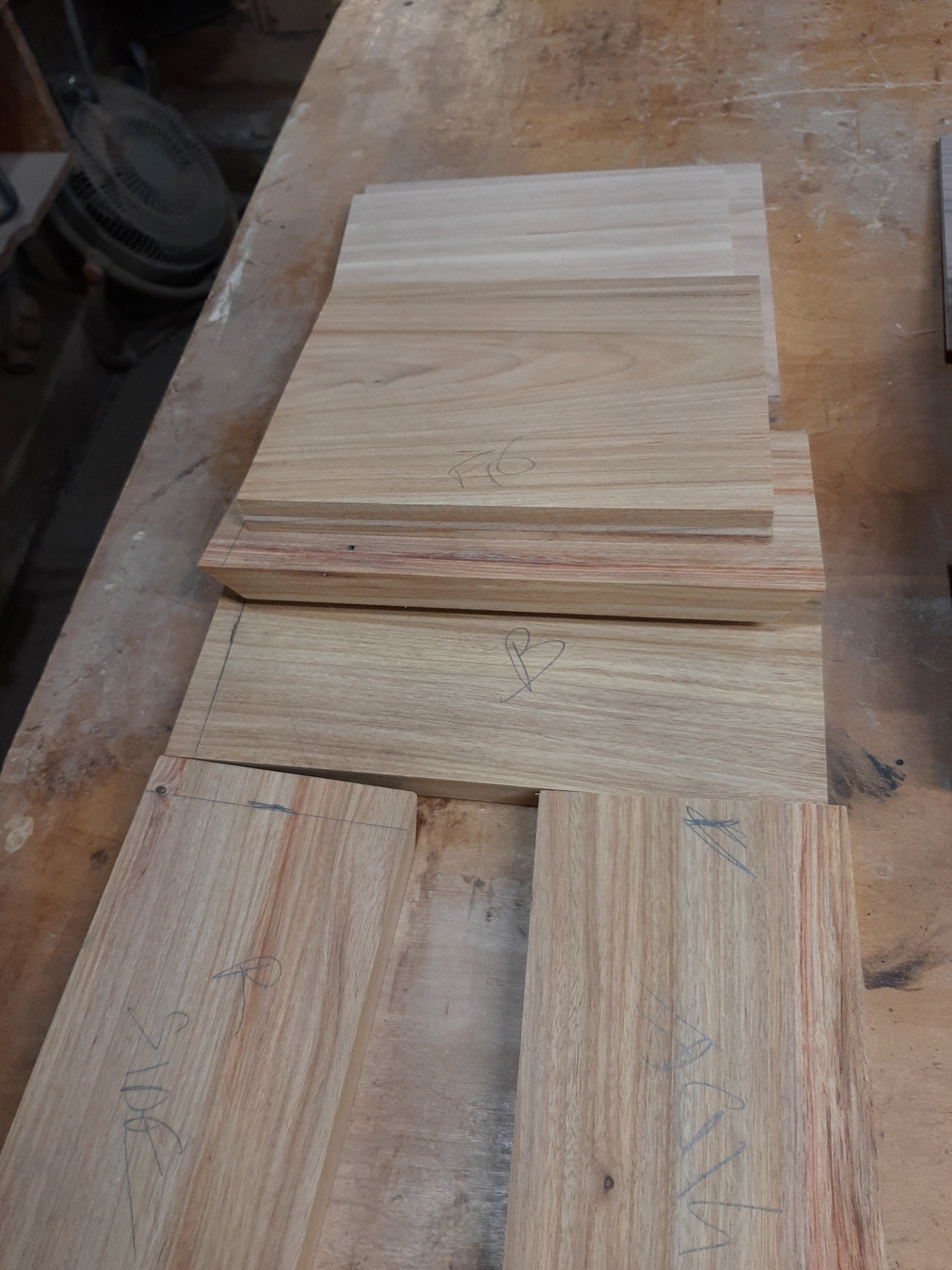 I'mable to work about an hour to a hou and a half a dayis all before the pain gets too bad to handle an I get too weak to go on, bu I get a lot done in that time because I focus and have planned out what I am going to do, so these boxes will gt done by the end of the month. keep checking back for up dates. They WILL BE AWESOME!